Discover More with Our Advanced 3D Cone Beam Scanner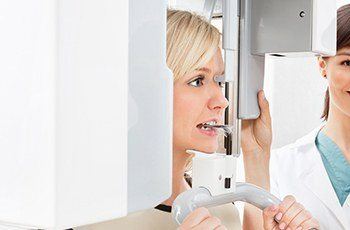 As dentists, we like to have as much information as we can before recommending a treatment to a patient, let alone perform one. That's why X-rays are so commonplace in dentistry—they allow us to look at your smile beyond where the naked eye can see. However, sometimes a regular X-ray doesn't give us enough information about your dental health, and in those situations, we like to use our 3D cone beam scanner. It's able to capture a much more detailed image of your teeth and surrounding oral structures, enabling us to learn even more and formulate precise treatment plans for complicated procedures.
How We Use the 3D Cone Beam Scanner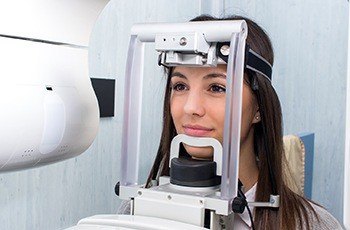 This device is able to create a fully 3D X-ray image of your teeth, jaw, and everything around it so our team can gain an even deeper understanding of your current dental health. This can help us address problems with hidden infections that are deep below your gum line and TMJ issues, but we mostly use it to make plans for procedures such as dental implant placement.
With this kind of image, we're able to find the best spots in a patient's jawbone to place the implants to ensure they provide the strongest possible foundation for their new teeth. And, it also shows us the locations of the sensitive nerves around the jaw so we know how to avoid them. Altogether, it allows us to better personalize a patient's care so they receive a successful treatment and have a smooth, easy recovery as well. Plus, and maybe this is just us talking, but it's so fascinating to see these images and get a whole new perspective on a patient's smile.
If you'd like to learn more about our 3D con beam scanner and how we use it every day to give people beautiful smiles, be sure to contact us today!