Restorative Dentistry in Columbia, TN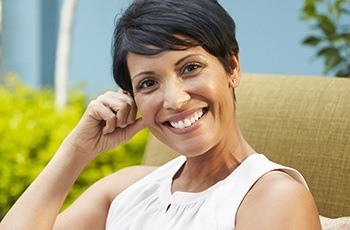 The restorative dentistry experts at Beck Dental Care of Columbia have been repairing damaged teeth and restoring smiles for more than four decades. With our wide range of treatment options, dental sedation, and cutting-edge dental technology, Beck Dental Care of Columbia is the obvious choice for restorative dentistry in Columbia, TN.
Dental Crowns & Bridges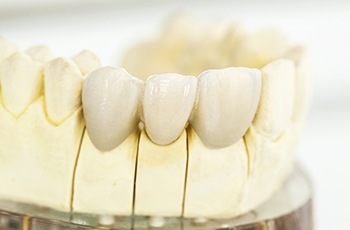 A dental crown is a tooth-shaped "cap" that is fitted over a damaged tooth in order to restore its structure, strength, and appearance at the same time. It can be used to address a myriad of dental problems, including chipped, cracked, decayed, or misshapen teeth. Also, two of them can be placed around a missing tooth and bonded to a prosthetic one to form a dental bridge and complete a gapped smile. In either case, both restorations typically require about two visits to get.
Learn More About Dental Bridges
Learn More About Dental Crowns
Full & Partial Dentures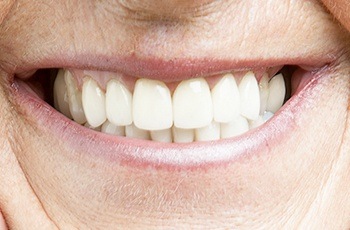 At Beck Dental Care of Columbia, we offer state-of-the-art dentures in Columbia to help you rebuild your smile. Instead of spending your days worrying about how your missing teeth are affecting the look of your smile or dealing with painful, damaged teeth that need to be removed, you can get a new and wonderful smile with help from your Columbia dentist at Beck Dental Care of Columbia.
Learn More About Full & Partial Dentures
Root Canal Therapy
Inside every single tooth is a bit of soft tissue called the dental pulp, and this can sometimes become infected due to decay or a dental injury. When this occurs, it usually brings on an extremely bad toothache, so in order to alleviate this pain, our team can remove the tissue using a root canal. Thanks to modern-day dental techniques including local anesthesia and sedation, this often feared procedure is now nothing to worry about.
Learn More About Root Canal Therapy
Full-Mouth Reconstruction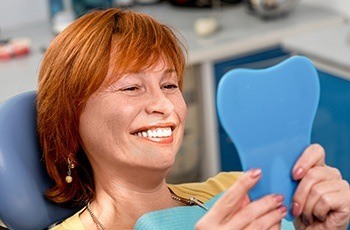 Whether you haven't been to the dentist for years or have suffered a terrible accident, a full-mouth reconstruction can be used to help even the most forgone smile shine again. Using a personalized array of interlocking treatments, we can restore your teeth to their original look and function, maybe even better. Nonetheless, no matter what condition your teeth may be in now, you can trust that the team at Beck Dental Care of Columbia will be able to help you.
Learn More About Full-Mouth Reconstruction
Tooth-Colored Fillings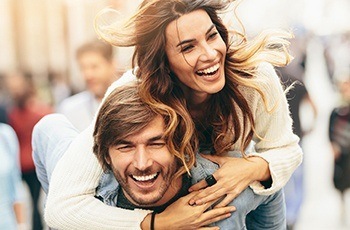 When a patient comes to see us with a small cavity or slightly damaged tooth, we can usually restore it with a quick filling. Rather than using a traditional amalgam filling, we'll instead apply a composite resin filling. This material is better able to mimic natural tooth structure, helping it to blend in seamlessly with the repaired tooth. Plus, unlike amalgam, it actually bonds directly to the enamel, enabling your dentist to preserve more of your tooth's natural structure when placing it. In the end, you get a tooth that both looks great and is built to last.