Preventive Dentistry - Columbia, TN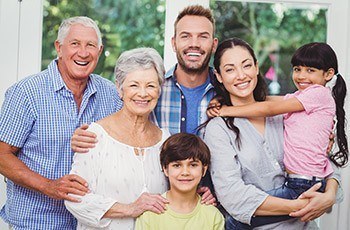 At Beck Dental Care of Columbia, our #1 goal is to help you avoid dental problems rather than simply fix them as they pop up. Over time, this focus on prevention will help your smile stay healthy, remain beautiful, and it'll also keep your dental care affordable! With checkups and cleanings and periodontal therapy and more, we have everything your family needs to enjoy problem-free smiles for years to come. Is it time for your next appointment? If it's been more than six months since your last appointment for preventive dentistry in Columbia, TN, be sure to contact us today!
Dental Checkups & Teeth Cleanings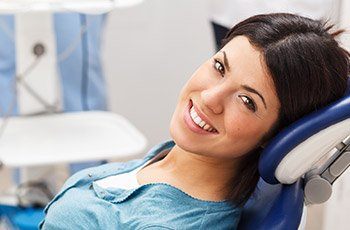 Dental exams and dental cleanings are critical to keeping your smile bright and healthy. Aside from daily brushing and flossing, twice-yearly dental cleanings and dental exams are a necessary part of your oral health program. Here are some things you can expect from your routine dental appointment at Beck Dental Care of Columbia.
Professional Teeth Cleaning – We will thoroughly clean your teeth, including the areas you miss when you brush and floss at home. We'll finish by polishing them for nice, bright shine.
Dental Exam – Both your hygienist and dentist will examine your teeth to catch any developing issues. We'll take digital X-rays and perform a visual oral cancer screening to make sure you and your smile are completely safe.
Learn More About Checkups & Cleanings
Family Dentistry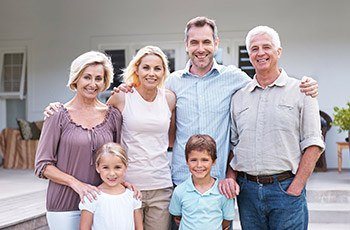 Beck Dental Care of Columbia has been serving the families in the Columbia, TN area for more than 40 years. Our caring dental team wants to make sure that every smile in your home has the same great chance to succeed. With the family dentistry offerings for both adults and children, your loved ones' smiles will be well-protected here at Beck Dental Care of Columbia. We offer a full range of services aimed at keeping your family's smiles bright and healthy, including:
Dental Cleanings and Exams (FREE dental exams for new patients)
Digital X-rays
Fluoride Treatments
Dental Sealants
Restorative Dentistry, including tooth-colored fillings
Cosmetic Dentistry
TMJ Treatment
Wisdom Teeth Removal
Same-Day Emergency Dental Care
Dental Sedation for nervous children and adults
Learn More About Children's Dentistry
Periodontal Therapy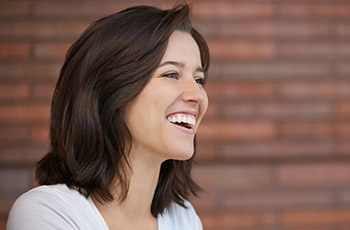 Periodontal therapy is a collection of treatments specifically for helping those patients who are suffering from periodontal disease, better known as gum disease. It's usually brought on by a lack of oral hygiene, and early symptoms typically include red, swollen, and tender gums that tend to bleed easily. While these can be very easy to miss, left untreated, gum disease can actually lead to tooth loss and even increase a person's chances of suffering a stroke or heart attack. As your oral health specialists, we'll keep a close eye on your gums and will spring into action the second we see any problems.
In most cases, gum disease can be addressed using a standard scaling and root planing treatment. For this, your dentist will first use a special instrument to break up and clear away any plaque or tartar located along your gum line, and then root planing will be used to smooth out the rough surfaces of your teeth's roots, making you less likely to redevelop gum disease in the future.
Learn More About Periodontal Therapy
Nightguards for Bruxism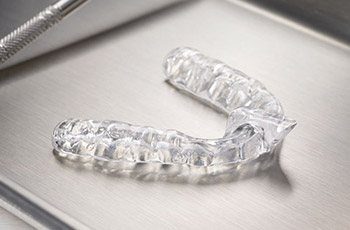 "Bruxism" is a condition where a person unconsciously clenches their jaw and grinds their teeth, and for most, it typically occurs while they are asleep. This can lead to worn down teeth, dental sensitivity, and even strained jaw muscles. However, we can address this sneaky problem using something called a nightguard. This custom-made mouthpiece will place a comfortable, protective barrier between your teeth that will prevent them from grinding together during the night, allowing you to rest easy.
Athletic Mouthguards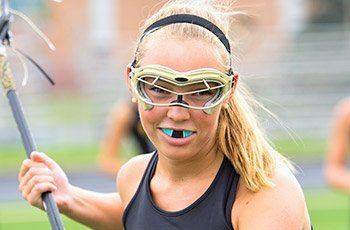 One of the biggest risks to your smile is playing sports without a protective mouthguard. Luckily, your friends at Beck Dental Care of Columbia can take care of you. We offer custom-fit athletic mouthguards to protect your teeth or the teeth of your loved ones while playing your favorite sports. All you have to do is come in and get a digital dental impression taken, and we'll send that impression to a high-quality lab to create your custom mouthguard. This mouthguard will fit perfectly to ensure your smile is fully protected.
Emergency Dentistry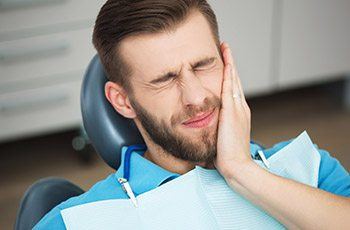 Should you ever damage your teeth in an accident or develop serious dental pain, you can always reach out to Beck Dental Care of Columbia for same-day emergency care. Our entire staff is trained to handle a wide array of dental emergencies, so whether you have a knocked out tooth or damaged dental work, we'll be able to take care of you. Just give us a call, and we'll work to see you as quickly as possible.
Learn More About Emergency Dentistry
TMJ Therapy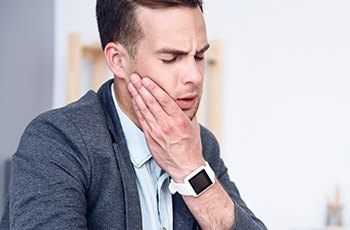 Your TMJ (temporomandibular joint) are the hinges on your jaw that allow it to move smoothly whenever you eat, speak, laugh or yawn. Like other joints in the body, they can sometimes become strained or injured, leading to what is called a temporomandibular joint disorder (TMD), which can cause all kinds of dental and overall health problems. We're trained to diagnose and treat these kinds of issues at Beck Dental Care of Columbia, so should you ever experience a stiff and sore jaw or chronic migraine headaches, be sure to come see us so we can provide the relief you deserve.