Cosmetic Dentistry - Columbia, TN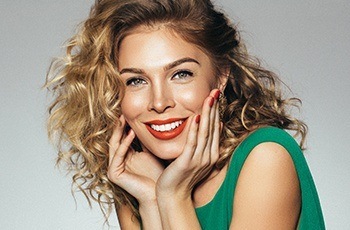 The way your smile looks has a dramatic impact on how confident you are around other people. At Beck Dental Care of Columbia, we offer a wide array of cosmetic dentistry treatments to help you improve the look of your smile and boost your confidence. No matter what is holding your smile back, Beck Dental Care of Columbia has a solution.
Dr. Beck, Dr. Hart, Dr. Matthews, Dr. Williams, and the rest of the Beck Dental Care of Columbia team have spent hundreds of hours in continuing education courses to hone their cosmetic dentistry skills. Here are some of the options we offer for cosmetic dentistry in Columbia, TN to improve the way your smile looks:
Porcelain Veneer Options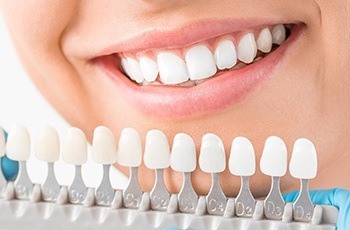 The cosmetic dentistry experts at Beck Dental Care of Columbia offer three dental veneer options to help you get the flawless smile you have always wanted. We offer:
Traditional Porcelain Veneers: Traditional porcelain gives you a natural look and feel while also correcting your imperfections.
DURAthin Veneers: DURAthin dental veneers are very thin veneers that require no enamel removal and typically no anesthesia.
Learn More About Porcelain Veneers
At-Home Teeth Whitening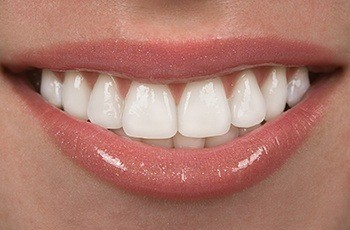 Professional teeth whitening from Beck Dental Care of Columbia in Columbia will give you the dazzling whiter smile you want in far less time than over-the-counter solutions. Why wait weeks for a smile that's not nearly as white as you had hoped for when you can get the results you crave from expert teeth whitening at Beck Dental Care of Columbia? Click on the link to learn more!
Learn More About Teeth Whitening
Dental Bonding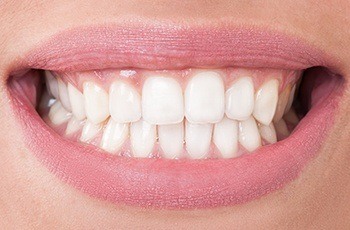 Dental bonding is an effective, economical, and versatile treatment to improve the look of your smile. Dental bonding is a composite resin that blends in well with your teeth. Our dental team will expertly match the color of the resin to your teeth and leave your smile looking totally natural. Dental bonding is great for fixing:
Chips
Small Cracks
Gaps
Discoloration
Learn More About Dental Bonding
Smile Makeovers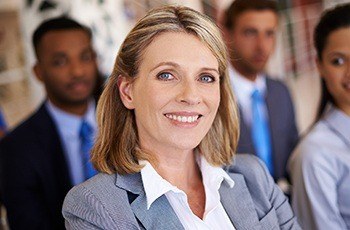 Does your smile have multiple cosmetic flaws? Think there is no way you can get a movie star smile? Well, the team at Beck Dental Care of Columbia is here to happily say that you're WRONG. With a Smile Makeover, we can eliminate a wide array of aesthetic imperfections and give you a confident smile you're always ready to show off. Each one is custom-designed for every patient based on their particular wants and needs, and in just a few appointments, it can give you the smile of your dreams no matter what it looks like now.
Learn More About Smile Makeovers
Understanding the Cost of Cosmetic Dentistry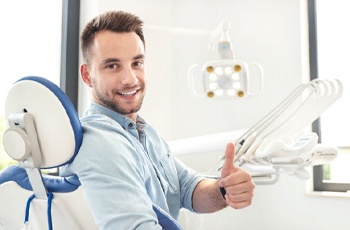 Because cosmetic treatments are rarely covered by dental insurance, you might be worried about how you're going to afford your new smile. Your cosmetic dentist in Columbia can help you navigate our available services and explain the fees associated with each of them, helping you reach a conclusion as to which treatment is right for you. It's important to select the best procedure for your situation – not just financially, but also in terms of your appearance and self-confidence.
Which Cosmetic Dental Service Is Right for Me?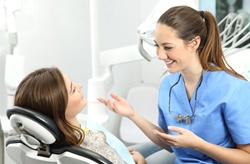 Often, the goal of cosmetic dentistry is to make at least one of three types of changes: whiter teeth, straighter teeth, or better-shaped teeth. Depending on the improvements you'd like to make, the cost of cosmetic dentistry can vary, as different services are designed to correct different aesthetic issues. Here are some basics about the prices of various cosmetic dental treatments:
Teeth whitening – Professional teeth whitening is an effective and fairly quick way to dramatically brighten discolored or stained teeth. It's typically on the cheaper end of the list of cosmetic dental treatments, but it may not fit every patient's situation. Whitening can only improve your teeth's color, so if you'd also like to correct their shape or size, you may need a different option.
Dental bonding – One of the most inexpensive cosmetic dentistry choices, dental bonding can fix several types of minor flaws in your teeth. However, it doesn't provide the longest-lasting results.
Veneers – Veneers tend to cost more than most other treatments, but they're a great solution for concealing virtually every aesthetic imperfection your smile could have. They also have the potential to last for 15+ years.
Smile makeovers – Since a smile makeover combines various other services, it tends to have a higher price. With that being said, it's the most efficient method of meeting your smile goals when you wish to make several improvements.
Cosmetic Dentistry Can Be a Worthwhile Investment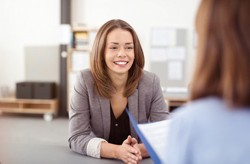 Although the cost of cosmetic dentistry in Columbia can feel overwhelming, keep in mind that it's an investment that will more than pay for itself over the years. Not only will you feel more comfortable flashing your grin, but you'll get a major confidence boost that could improve various aspects of your life. For example, you might be confident enough to apply for a promotion or your dream job, form more friendships, or even meet the love of your life!
How to Make Cosmetic Dentistry Affordable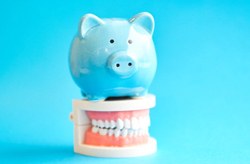 As you may have guessed, dental insurance doesn't typically cover treatments that are purely about aesthetics. However, that doesn't necessarily mean your dream smile is inaccessible. At Beck Dental Care of Columbia, we offer low- to no-interest financing through CareCredit – a third-party financier that has helped millions of Americans break up their medical and dental costs into monthly payment plans. If you qualify for CareCredit, you can revamp your smile without breaking the bank!
The only way to know for sure how much cosmetic dentistry will cost for you is to schedule a visit with our team. We're offering FREE consultations to make the process even more affordable!
Cosmetic Dentistry FAQs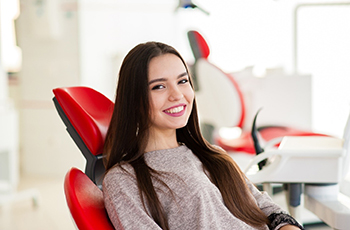 Preparing to undergo cosmetic dentistry is a big decision – one that should not be made in haste. Our team at Beck Dental Care understands that in opting to transform your smile, you are entrusting the one aspect of your physical appearance that can help or hinder the first impression. This is why we go above and beyond to help our patients feel at ease and completely confident in choosing this type of dental care. Below, you will find there are several questions listed that our cosmetic dentist in Columbia has answered. We believe these will help in offering clarity, but if you do not see yours listed, feel free to call our office to schedule an appointment.
Is Cosmetic Dentistry Expensive?
It is true that cosmetic dentistry does come with a somewhat higher price tag; however, it is no longer only for the rich and famous. Dentists throughout the country make it possible for anyone to receive these transformational services. No matter the budget, our team at Beck Dental Care can recommend affordable solutions to help rid your smile of chips, cracks, stains, and other imperfections. Also, because dental insurance will not cover the expenses, most dental offices offer alternative payment options, such as financing through CareCredit.
How Can Cosmetic Dentistry Change Your Life?
You might think that meeting with your dentist in Columbia to discuss cosmetic dentistry is only geared to improve the aesthetics of your smile, but it's not. Yes, cosmetic care is designed to address the flaws that exist in your teeth, but it does more than just beautify your appearance. Choosing to pursue cosmetic dentistry also allows you to take charge of your oral health. How so?
When you feel good about the way you look, you'll begin to take better care of your teeth and gums, which means being more proactive about your oral hygiene routine. Also, if you're filling in gaps with veneers or dental bonding, you lower your risk of bacteria spreading throughout your smile. There are countless ways these cosmetic services can help you achieve more than just a beautiful set of pearly whites.
How Do I Know If I Need Cosmetic Dentistry?
The only way to know 100% is to schedule a consultation with your dentist in Columbia. When looking in the mirror, you may not like what you see. Stained, discolored, chipped, cracked, or gapped teeth can leave you feeling self-conscious about your appearance. These imperfections can also make you vulnerable to bacterial accumulations and possible infections.
If you're tired of being unhappy with your teeth and want to do something about it, make sure to schedule a consultation with one of our dentists. During your appointment, we'll go over your smile goals and any concerns you might have. You'll need to be free of any gum disease or any other serious oral health issue before we discuss the available treatment options to help you embrace a newer, more vibrant smile.
What is the Difference Between a Dentist and a Cosmetic Dentist?
All licensed dentists must receive their undergraduate degree before obtaining a DDS or DMD from an accredited university. Once they graduate, they can either enter into general dentistry (once they receive their license), or they may opt to pursue additional academic and professional training in one of the many specialty fields. This can include everything from orthodontics and pedodontics to endodontics and periodontology. Although cosmetic dentistry is not a specialty, it is a specialized field that requires additional training and experience.
At Beck Dental Care, Dr. Beck, Dr. Hart, Dr. Williams, and Dr. Matthews have all spent hundreds of hours taking various continuing education courses to hone their cosmetic dentistry skills. This ensures that patients are seen by trusted professionals who know how to properly place veneers, perform teeth whitening, and offer complete smile makeovers.
Dr. Beck on Cosmetic Dentistry