Wisdom Tooth Extractions – Columbia, TN
Preventing Extra Teeth from Ruining Your Smile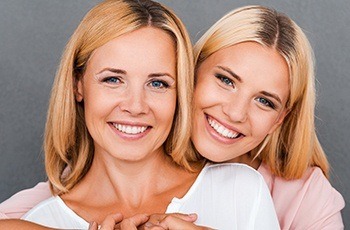 Typically, wisdom teeth make their appearance between the ages of 17 and 25. At that time, it'll be important to determine whether or not they need to be extracted. The good news is our highly-trained and compassionate team has conducted hundreds of wisdom tooth extractions in Columbia, TN. So, when it comes time for yours, we can make the experience as efficient, comfortable, and stress-free as possible, preventing extra teeth from ruining your smile in the process. If you want to learn more about the procedure, don't hesitate to reach out to our team or keep reading!
What Are Wisdom Teeth?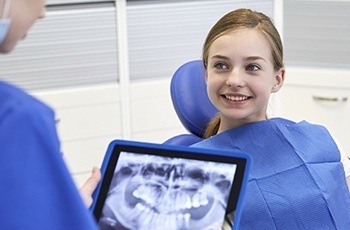 The third set of molars, called wisdom teeth, tend to come in between our late teens and early twenties. These extra teeth are not needed for your mouth to work properly. Many times, they cause more pain and problems than they are worth, and you need help from a Columbia dentist like Dr. Beck or Dr. Hart to determine whether you need them to be removed.
Why Do Wisdom Teeth Need to Be Removed?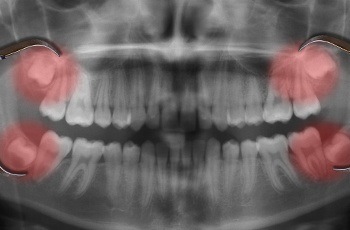 When the wisdom teeth cause issues, those problems are often a danger to the rest of your mouth. Here are some of the problems that wisdom teeth can cause:
Tooth Decay : When the wisdom teeth come in only partially, they increase the likelihood of tooth decay and other damage to the surrounding teeth.
Teeth Crowding : Because the wisdom teeth are the last teeth to come in, the rest of your dental structure is already set. There may not be room for another set of molars, so overcrowding is the result.
Impacted Teeth : Your wisdom teeth may become impacted. This means your wisdom teeth come in contact with other teeth as they try to erupt, preventing them from fully emerging from under your gums. This can be a very painful situation and needs the immediate attention of a dentist at Beck Dental Care of Columbia.
What to Expect from the Wisdom Tooth Extraction Procedure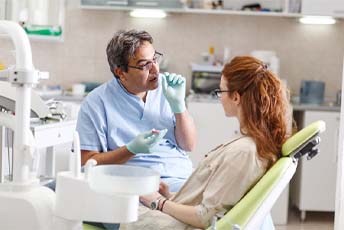 Whether you are getting one wisdom tooth extracted or all of them, you'll be given extensive instructions on how to prepare beforehand, like stocking up on soft foods and having a trusted adult drive you home after your appointment. Once it's time for your procedure, our skilled dentists will numb your mouth thoroughly to ensure you won't feel any discomfort. Plus, sedation dentistry is available as well, which is especially helpful during lengthy procedures or for patients who struggle with dental anxiety. When you're comfortable and ready to begin, our team will remove your wisdom teeth one-by-one.
Recovering from Wisdom Tooth Extractions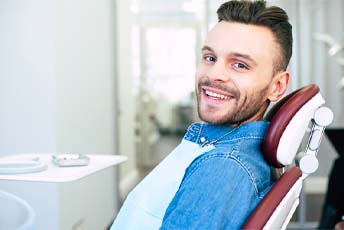 Following your wisdom teeth removal in Columbia, some soreness is normal. To ease any discomfort and help prevent infection, you'll be instructed to take antibiotics and anti-inflammatory medications. Furthermore, you should stick to soft foods and place a cold compress against the outside of your cheek for 20-minutes at a time. As the days go on, the symptoms should dissipate. If they get worse, however, then it's important to get in touch right away.
Understanding the Cost of Wisdom Tooth Extractions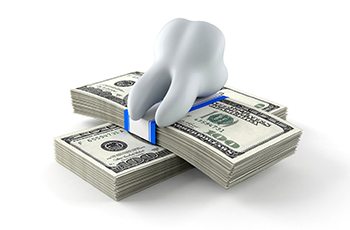 Wisdom teeth are often a little bit of an unwelcome annoyance, and if you're like most people dealing with them, you probably want the whole thing resolved as quickly as possible. You may also wonder what the extraction procedure could cost you.
Here at Beck Dental Care of Columbia, we aim to be completely transparent with the price of our services so that you won't have to worry about any hidden fees. We'll be able to give you an exact quote at your consultation, but until then, here are some things to keep in mind about the cost of treatment.
Factors That Can Impact the Cost of Wisdom Tooth Extractions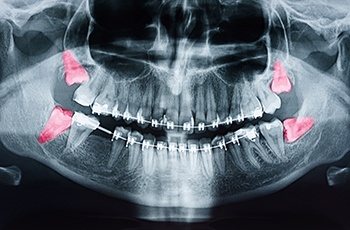 When we meet you in person, we'll talk with you about what you can expect the process of removing wisdom teeth to look like, and how that will affect the overall price of the procedures. Here are some of the things we look at to determine what wisdom tooth extractions will cost.
Impaction: Often, wisdom teeth are unable to sprout from the gums completely due to coming in contact with other teeth. This is called impaction, and it can very quickly make wisdom teeth extractions much more complicated and expensive. Soft tissue impactions, where the tooth has sprouted slightly over the gums, are a bit easier to manage than bony impactions, where the tooth is lodged in the jawbone.
Number of Teeth to Remove: Not everyone is born with all four wisdom teeth—it's estimated that anywhere between 5 and 35% of people are missing one or more of them. Naturally, having fewer wisdom teeth to remove will reduce the cost of treatment.
Sedatives: While local anesthesia is routine for any dental treatment, whether you'll need sedation depends on your personal level of comfort and the intensity of the procedure. Sedation will add costs to the procedure.
Does Dental Insurance Cover Wisdom Tooth Extractions?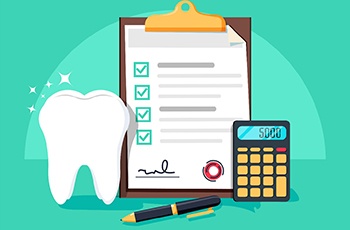 Wisdom tooth extractions are an interesting case—some dental plans don't include oral surgery, but many will cover necessary tooth removals. Whether your insurance will pay to remove your wisdom teeth, and how much of it they'll cover, varies from plan to plan.
We'll be happy to work both with you and your insurance company to determine what care is likely to cost, and we'll do what we can to help you maximize your benefits.
Other Options for Making Wisdom Tooth Extractions Affordable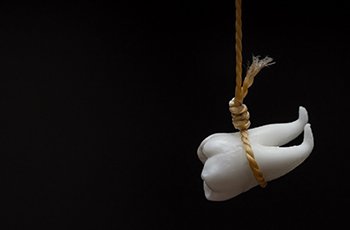 If it turns out that your dental insurance won't cover wisdom tooth extractions, that doesn't mean that you have to just live with uncomfortable or impacted molars. We often work closely with CareCredit, a healthcare financing company that can split your dental bill into manageable payments.
If you're concerned about the cost of treatment, give us a call and we'll be happy to discuss payment options with you.
Wisdom Tooth Extractions Frequently Asked Questions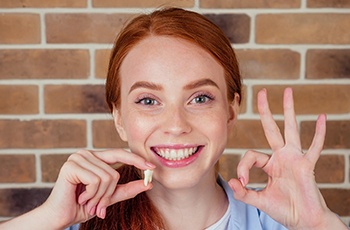 Is it about time that you have your wisdom teeth extracted? You may still have some unanswered questions about the procedure, so we're here to help! Here are the answers to some of the most popular questions we receive about wisdom tooth extractions. If you don't see the information that you're looking for below, don't worry. Contact our dental office and we'd be happy to walk you through the process and schedule you for an appointment.
Why Do We Have Wisdom Teeth?
Today, wisdom teeth seem to cause nothing but problems. However, they actually benefited our early human ancestors many years ago. Early humans ate a diet of raw foods, including meat, berries, nuts, roots, and leaves. Because they didn't cut up or cook their food, chewing them required a broader jaw and strong molars. Since their jaws were larger, wisdom teeth rarely caused issues when erupting. Now that we eat softer, easier-to-eat foods thanks to cooking, cutting, and other preparation methods, wisdom teeth aren't always a necessity. Because most people in modern times don't have a large enough jaw to accommodate wisdom teeth, they can end up causing more harm than good in the long run.
Is Wisdom Tooth Removal Painful?
The first step of wisdom tooth surgery is always numbing your mouth with a local anesthetic. It is also likely that you will be sedated during your procedure, therefore lowering your body's ability to register pain. Your procedure should be entirely painless. It is common to experience soreness for several days afterwards, but by closely following the aftercare instructions of your dentist, you should feel back to normal within a week.
What's the Best Age to Get Wisdom Teeth Removed?
There isn't a specific age when your wisdom teeth need to be removed, but most dental professionals recommend extracting them in early adulthood. Wisdom teeth can be removed later in life, but the procedure and recovery both tend to be easier when a patient is younger. If your dentist recommends that you have your wisdom teeth removed, it is better to do so sooner rather than later to avoid risks, like impaction, decay, cysts, and damage to surrounding teeth.
How Long Does Wisdom Tooth Surgery Take?
On average, it takes about 15 to 20 minutes to extract a wisdom tooth, so removing all four can take up to 90 minutes. The time that it will take depends on the location and position of the teeth. Regardless of how long your procedure actually takes, you will probably find that it feels like barely any time has passed if you are undergoing sedation as well. Your dentist will be able to give you an estimate of how long your procedure will take beforehand.