Meet Our Columbia Dental Team
Providing you with excellent dental care starts by having an excellent dental team. The team at our Columbia dental office is trained to help you with all aspects of your dental care. Each member of our staff is gentle and caring and will focus on your needs first!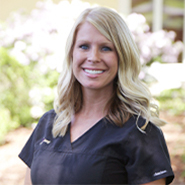 Amy
Billing Specialist
A Columbia native and graduate of Columbia Central High School, Amy loves working for Beck Dental Care. She has been an asset to our practice since 2011, and she continues to grow with our practice. As our Billing Specialist, Amy holds a high degree of attention to detail and trustworthiness. She ensures that all of our patients remain informed. She and her husband, Alan, have two young sons, Gavin and Walker. They love to be outside, and the whole family can be found cheering on Gavin at his baseball games.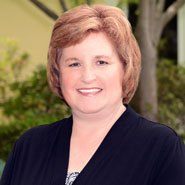 Susan
Business Manager
Susan has been with Dr. Beck since 1993 and has more than 25 years of administrative experience. Susan started out as a front desk receptionist and currently takes care of all our business, most of which is behind-the-scenes. She also serves as a liaison for our staff. Susan is married and has two children, Kaitlyn and Clint. She is always on the go with her children and rarely slows down long enough to enjoy any hobbies.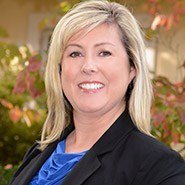 Chasity
Financial Coordinator
Chasity serves as our financial coordinator. Since 2004, she has been helping our patients understand their insurance coverage and financial options, never letting price stand in the way of necessary dental care. She loves meeting new people and will make you feel right at home. A native of Culleoka, TN, Chasity is happily married to her husband, Steve. They have one daughter, Kristen, whom they are extremely proud of. When she's not hard at work, Chasity loves cooking, watching football, and spending time with her wonderful family.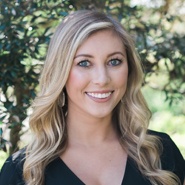 Kelsey
Dental Hygiene Coordinator
Kelsey is from Columbia, TN and attended Middle Tennessee State University. She is rather new to dentistry and says she most enjoys getting to interact with people every day and also loves working with coworkers who feel like family. Kelsey enjoys spending time with family — especially weekends on the boat at the river. One other interesting thing about Kelsey, she actually studied Fashion Merchandising in college!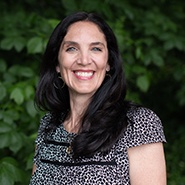 Juli
Professional Relations & Community Outreach
For a decade, Juli has been building outstanding relationships with our community and our patients. Juli is a true people person and loves making our patients feel comfortable. Her service to the Columbia, TN community doesn't stop when she leaves our office. Juli volunteers at her children's schools and works with the Maury Hill Church children's program. Juli and her husband, Vic, have four beautiful children, Lilli, Charlie, Jack, and Henry. When she's not at the office, Juli loves spending time with her family and friends. She enjoys frequent visits to the lake for family get-togethers, and in her quieter moments, you'll find Juli with a good book.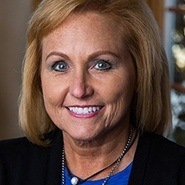 Sandy
Registered Dental Hygienist / Team Leader
Sandy has been with the practice since 1998 and in dentistry since 1982, serving in several roles. She has a vast knowledge of dentistry and is wonderful at talking with patients about treatment and helping them understand the importance of oral health. Sandy has a passion for patient care and makes everyone feel comfortable. She has two children, Kyle and Mandy, and enjoys just being at home and hanging out with her family.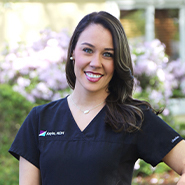 Kayla
Dental Hygienist
Kayla earned an associate's degree in science from Columbia State Community College before graduating from Remington College in 2014 with an associate's degree in dental hygiene. She joined our team shortly after graduation. Kayla enjoys getting to interact with people on a daily basis and loves that she is able to truly make a difference in people's lives. In her free time, Kayla loves being with her family, friends, and brand new baby.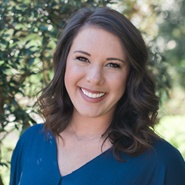 Hannah
Dental Hygienist
With over 4 years of experience in dentistry, Hannah says the best part of her job is getting to educate patients and help others daily. She is originally from Culleoka, TN and attended Texas Tech University and Kensington College. Hannah has additional training in administering local anesthesia and nitrous oxide sedation. In her spare time, she enjoys spending time with loved ones, rodeo, arts and crafts, and event planning. Hannah was also Miss Southern Middle Tennessee 2010, Barrel Race!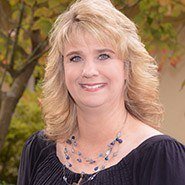 Jennifer
Registered Dental Hygienist
Jennifer has been with Beck Dental Care since 2000 and brought 10 years of experience in the dental field with her. She and her husband, Alex, were married in 1988, and they have two children, Emily and Alex. Jennifer enjoys watching Alex play baseball and listening to Emily play the flute. They also have two German shepherds, Baron and Duchess. Jennifer and her family attend Pleasant Heights Baptist Church. Jennifer is a native of Maury County, although her parents were both born and raised in Germany.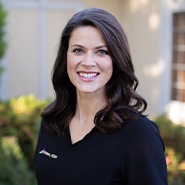 Kristen
Registered Dental Hygienist
Kristen joined our team in 2009 and has been a great addition to our staff. She loves interacting with patients and educating them on how to achieve optimal oral health. Kristen is originally from Lewis County. She and her husband, Lance, enjoy live music and time with friends and family. They also recently had a baby boy named Lincoln!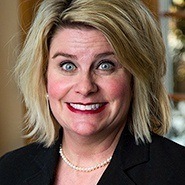 Tracey
Registered Dental Hygienist
Since 1998, Tracey has been helping our patients achieve and maintain picture-perfect smiles. She attended Columbia State Community College and then Tennessee State University where she earned her dental hygiene degree. Tracey has also earned her certification to administer nitrous oxide and local anesthesia to ensure your safety, comfort, and relaxation during any procedure. Originally from Mt. Pleasant, TN, Tracey is an only child, and she has always enjoyed the peace and quiet of being on her own. Outside the office, Tracey enjoys reading and caring for her four cats.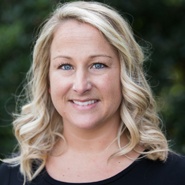 Holly
Registered Dental Hygienist
Holly completed her degree in dental hygiene at Remington College in July of 2017. She joined our team as a hygienist in January of 2018. In addition to her associate's degree from Columbia State Community College and her dental hygiene degree, Holly also has certification and training in the administration of local anesthesia and the administration and monitoring of nitrous oxide sedation. She loves working with patients to ensure they feel comfortable and relaxed throughout their time in our office. A native Culleoka, Holly is married with one daughter, Addilyn. When she's not working, Holly enjoys spending time with family and friends, especially her daughter, and traveling.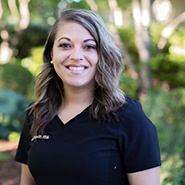 Meredith
Registered Dental Assistant
Meredith really enjoys being a part of our great team at Beck Dental Care and providing excellent dentistry to patients who may be self-conscious about their teeth. Meredith has over 10 years of experience in the dental field, and she joined our team in 2016. She has certifications in CPR and as a coronal polisher. Meredith also enjoys spending time with her family, though she has a precious daughter she enjoys spending time with the most. Her daughter is the highlight of Meredith's life. She also enjoys family vacations to the beach, shopping, and being outdoors.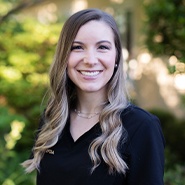 Sara
Expanded Functions Dental Assistant
Sara is one of the many talented team members we have here at Beck Dental Care. She has been a part of our team since 2015 and has been working as a dental assistant since 2013. Her role is to be there for the doctor during your treatment, but she is also there to support you if you are feeling nervous or anxious about your procedure. When not busy helping Dr. Beck and our patients, Sara enjoys doing activities with her church and spending time with her family and friends.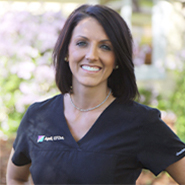 April
Registered Dental Assistant
With nearly a decade of experience, April joined us in early 2015. Her love for educating and getting to know patients is clear from the moment you meet her. Helping our patients achieve their oral health care goals and especially relieving pain are her passions. Columbia, TN is home for April, and she is thrilled to be providing outstanding dental health care for her community. April studied to become a Registered Dental Assistant by taking classes through the University of Tennessee system and Dent-ED-Online. She holds certifications in sealants and coronal polishing in addition to her expanded functions certification. Happily married to Eric, they have two young sons, Kaiden and Rylan. Outside the office, her boys keep her busy. April loves playing with her kids and being outdoors.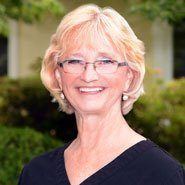 Cynthia (Cindy)
Registered Dental Assistant
Cindy has 35 years of dental practice experience! Helping people feel good about their smiles and building lifelong friendships with her patients is why Cindy has been in the dental profession for more than three decades. A Columbia native, she enjoys being able to live and work in her hometown. She strives to provide the best care possible for our patients and holds certifications in coronal polishing and nitrous oxide administration. She and her husband, Steve, have three children and two grandsons. Cindy loves country line dancing, riding motorbikes, and traveling.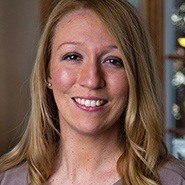 Daisy
Registered Dental Assistant
Daisy has been a dental assistant since 2015. She sits chairside as Dr. Beck helps patients restore their smiles and achieve better oral health. Daisy works in sterilization and is certified in coronal polishing, radiology, and nitrous oxide monitoring. She loves being at Beck Dental Care because of the amazing people she works with and helps every day. Daisy enjoys spending time with her husband, Mike, playing outside with her two boys, cooking, and horseback riding.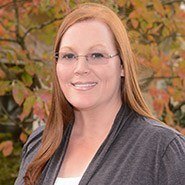 Lisa
Registered Dental Assistant
Lisa's kindness and enthusiasm are contagious. She has been helping put smiles on the faces of our patients for nearly 15 years and was one of the first expanded function dental assistants in Tennessee. Though you wouldn't believe it while looking at her, Lisa brings nearly 30 years of experience to our practice, and she loves every aspect of her job. A graduate of Louisville College, Lisa holds certifications in coronal polishing, nitrous oxide, and radiology. Originally from the lesser known Memphis in Indiana, Lisa has two loving children, Morgan and Sam. She loves movies, all kinds of music, and cooking. In fact, she would love to attend Le Cordon Bleu culinary school in the future.