Dental Checkups & Teeth Cleanings – Columbia, TN
Improve Your Oral Health. Improve Your Quality of Life.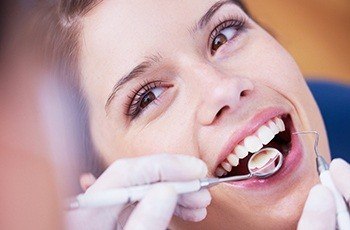 Your smile plays an important role in your overall quality of life. For example, if your teeth are brittle and weak, you may have a hard time smiling confidently, chewing effectively, and even speaking clearly. If your teeth are healthy, on the other hand, you can enjoy higher self-esteem, a more varied diet, and much more. That's why we encourage our patients in Columbia to prioritize preventive care, including visiting us semi-annually for a checkup and cleaning. To learn more about these routine appointments, you can give our team a call or read on!
Why Choose Beck Dental Care for Dental Checkups and Cleanings?
650+ 5-Star Reviews
Caring Dental Team
Dental Insurance Welcome
Why Are Regular Dental Checkups & Cleanings Important?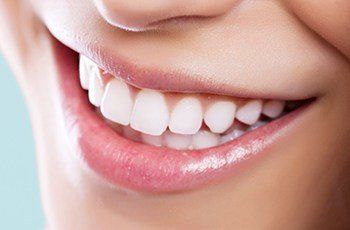 Dental checkups and teeth cleanings at Beck Dental Care of Columbia are critical to keeping your smile bright and healthy. Without these important appointments, serious oral health issues – from significant tooth decay to advanced gum disease – are left to progress unchecked. Furthermore, the oral hygiene tools you have at home can't remove caked-on plaque and tartar. To remove debris like these and clean the hard-to-reach areas of your mouth, we need to use special tools. Simply put, your biannual visits are a crucial piece of your dental health puzzle, so don't skip them!
What to Expect During a Dental Checkup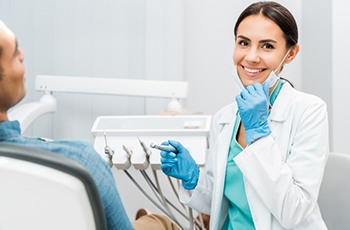 During your dental checkup, you'll meet with one of our talented Columbia dentists. They will get to know you a little bit better, ask you a few questions about your oral health, review your X-rays, and take a look at your teeth, gums, and bite. They will also feel your lymph nodes, look at the back of your tongue, and check your tongue to screen for warning signs of oral cancer. If they notice anything concerning, they will bring it to your attention right away. Otherwise, they will answer any questions you have and your checkup will be complete!
What to Expect During a Dental Cleaning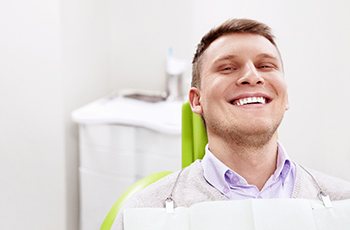 Typically, the cleaning portion is a bit longer than the checkup. One of our dedicated dental hygienists will check for gum inflammation, remove plaque and tartar, floss between your teeth, and polish them. Along the way, they will share any pointers they have, like flossing behind your back teeth (which can easily trap food particles and bacteria).
New Patient Experience at Beck Dental Care of Columbia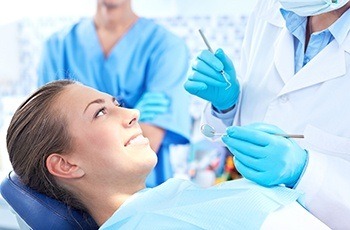 We love welcoming new patients to Beck Dental Care of Columbia. That's because every new patient is one more smile we can keep safe from harm. Here are a couple of things we'll do for you when you trust your smile to Beck Dental Care of Columbia.
Free Dental Exam and X-Rays – As a way of saying thank you for trusting us with your smile, your first dental exam and X-ray will be on us. During your first visit, all you'll pay for is your dental cleaning, which is likely covered by your dental insurance.
For 40+ years, Beck Dental Care of Columbia has provided patients with personalized, comfortable dentistry with the goal to maintain and restore healthy teeth and gums. If it's been more than six months since your last visit, schedule your next checkup and cleaning today!