Dentures in Columbia Help Rebuild Your Smile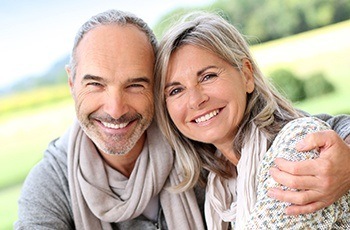 At Beck Dental Care, we offer state-of-the-art dentures to help you rebuild your smile. Instead of spending your days worrying about how your missing teeth are affecting the look of your smile or dealing with painful, damaged teeth that need to be removed, you can get a new and wonderful smile with help from your Columbia dentist at Beck Dental Care. Whether you're missing numerous teeth or you are fully edentulous (without teeth), it's time to call us to schedule a tooth replacement consultation in our Columbia dentistry practice. We look forward to seeing you soon and helping you learn to love your smile.
What Are Dentures?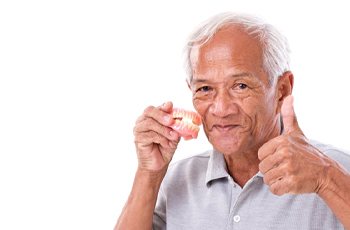 Dentures are replacement teeth mounted on a polymer base to give them the appearance of natural teeth and gum tissue. Beck Dental Care works with a trusted modern dental lab to create your denture restoration. Our lab uses high-quality materials to create exceptionally lifelike dentures that will look, feel, and function like your natural smile.
Types of Dentures Available at Beck Dental Care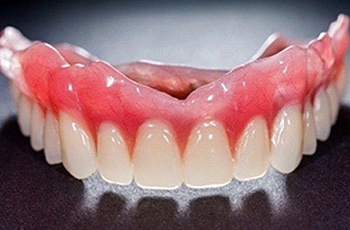 At Beck Dental Care, we pride ourselves on our ability to help everyone who comes to see us for replacement teeth. Talk to Columbia dentist, Dr. Beck, Dr. Hart, or one of our team members about which denture option is best for your smile. We offer:
Partial Dentures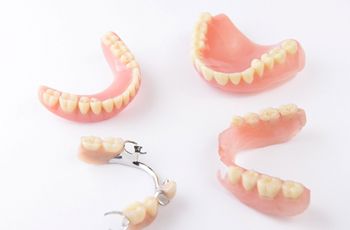 A partial denture is a dental prosthetic designed to replace multiple missing teeth while fitting in comfortably among a patient's remaining teeth, much like a piece of a puzzle. They are all entirely custom-made, and they consist of ceramic teeth attached to a metal-support structure covered in a gum-colored material to help the denture blend in. They're held in place within the mouth using small metal claps that loop around the remaining teeth.
Full Dentures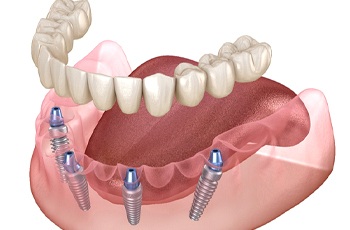 If you are missing an entire row of teeth on your upper and/or lower jaw, a full denture is a relatively quick and affordable way to replace them all at once. An acrylic, gum-colored base it used to support an entire row of prosthetic teeth, and it simply sits on top of the gums, staying in place thanks to natural suction and perhaps a little denture adhesive. With them, we can drastically improve a patient's ability to speak and eat with confidence.
Temporary Dentures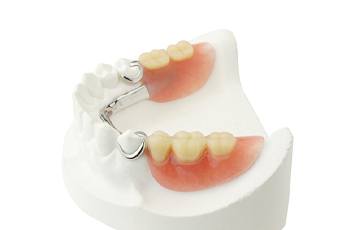 Sometimes, in order for a patient to get a denture, teeth need to be removed to create enough room for the device. After we have extracted your teeth, we'll take an impression of your mouth to design your new denture. While the dentures are being made by a dental lab, we'll fit you for a temporary denture, so you don't have to go without teeth at any point. Once your final denture is complete, we'll swap it out with your temporary one.
Implant-Retained Dentures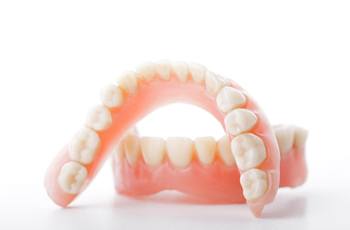 If your traditional, removable denture is not stable enough for you, then an implant-retained denture may be exactly what you've been looking for. Four to six dental implants will be placed into your jaw, and they are designed to have a denture snap onto them. Compared to a regular denture, an implant denture has a much firmer hold, the fit lasts longer, and it also gives a patient a much stronger bite force. That means you can enjoy a wider range of foods and speak and smile with complete confidence in every situation. Best of all, implant dentures ensure optimal oral health by providing the stimulation necessary to maintain the jawbone density and gum tissue volume needed to hold the patient's facial shape.
Hybrid Dentures & Overdentures
For patients who want to achieve the best of both options, hybrid dentures or overdentures may be a good option. These dental prosthetics are removable like traditional dentures, but they are snapped into place over the top of dental implant posts, allowing patients to remove the denture for ease of cleaning. Many patients find this option preferable, because they are in control of placing and removing their denture, and they can easily remove plaque buildup that can accumulate between the denture and gum line.