TMJ Therapy – Columbia, TN
Stop Chronic Jaw Pain with Personalized Treatment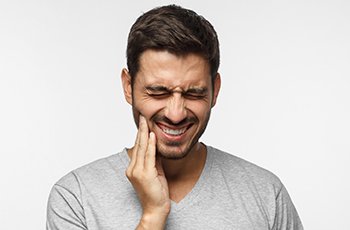 TMD is a disorder that affects the temporomandibular joint, or TMJ, of your jaw. This joint is a ball-and-socket joint like your shoulder. If something goes wrong inside the joint, this is called a temporomandibular joint disorder (TMD), and you will find yourself in discomfort or pain until it is fixed. Your dental team at Beck Dental Care of Columbia has received additional training to help them heal your TMJ and get you back to living comfortably again using a variety of specialized options for TMD therapy in Columbia, TN.
What Is TMJ Disorder?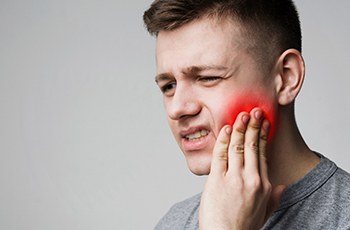 TMJ dysfunction is a chronic condition that affects the joints, muscles and connective tissues around the jaw. These oral structures are vital for the complex movements your jaw makes. For example, chewing foods, speaking, laughing, sneezing, yawning and more can become difficult if you have TMJ disorder.
The condition specifically refers to problems with your temporomandibular joint, a component that connects the mandible (or lower jaw) to the maxilla (upper jaw). When the joint becomes overworked, chronic pain and discomfort can appear. This can be due to bite problems, previous oral injuries, or bruxism.
Symptoms of TMJ Disorder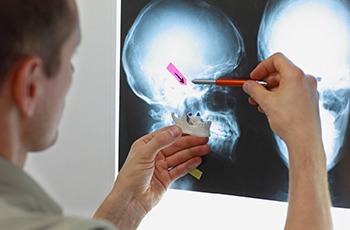 Here are some of the symptoms that indicate you may have TMD:
Clicking in Your Jaw
Pain in the Jaw Joint
Jaw Locking Either Open or Closed
Painful Bite
Teeth Grinding
Migraines
Keep in mind that the muscles of the TMJ extend into your temple. Therefore, when there is an issue with your TMJ, you may experience migraine headaches. Your Beck Dental Care of Columbia dentist will help you find a way to relieve these terrible TMJ headaches with the right treatment.
Types of TMJ Treatment
Our office performs a detailed diagnostic process to examine the state of your jaw joints. We capture digital X-rays as well as cone beam scans of your jaw to better understand the source of your pain and determine which treatment will best meet your needs. We'll go over these options with you beforehand. Keep in mind that different treatments are recommended based on the underlying cause of your jaw dysfunction.
Occlusal Splint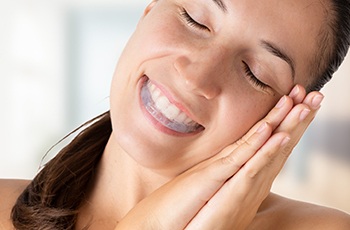 Our highly skilled dentists are able to offer custom mouthguards to take the pressure off your TMJ, allowing it to heal. Your custom mouthguard will also protect you against teeth grinding and TMD-related headaches so you can begin living pain-free again in no time.
Equilibration/Occlusal Adjustment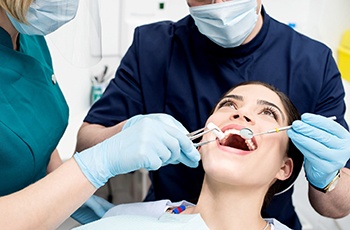 One of the most common causes of TMJ dysfunction is bite problems. Typically, this is because current dental restorations are not cemented correctly. As a result, the bite can become uneven and put too much force on the jaw joints. We'll buff these down to create an even biting force, whether you have dental fillings, crowns, bridges, or other restorations.
Treatment with a TENS Machine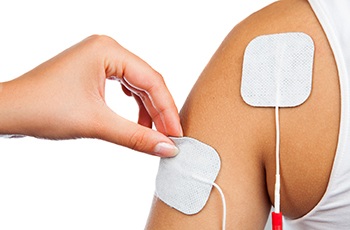 The term TENS refers to "transcutaneous electrical nerve stimulation." TENS units are designed to gently stimulate nerves around the jaw joints to ease tension within them. This not only encourages the production of pain-blocking endorphins, but works to massage your joints without using your hands.
BOTOX® Injections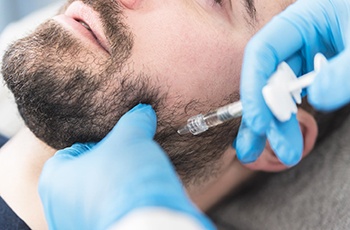 Botox has become an increasingly common treatment option for TMJ symptoms. Once injected into various tensed muscles that help control the jaw, it can create a relaxing effect that lasts for up to several months after treatment. Just remember to stay on top of follow-up visits once every several months or so to continue feeling relief.