Dental Implant Failure & Salvage – Columbia, TN
Doing Our Utmost to Save Your Smile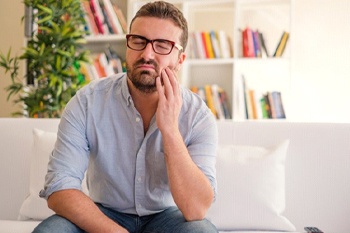 Unlike other tooth replacements, you can typically expect dental implants to last for a lifetime if you care for them diligently. In fact, once they have been placed by an experienced professional, dental implants have a success rate of about 95 percent. Their unmatched functionality, reliability, and seamless appearance make them the gold standard of tooth replacement. However, there is always the rare chance that a dental implant could fail. If you suspect that you're dealing with a failed dental implant, we urge you to reach out to our team to learn more about dental implant failure and salvage from our Columbia, TN dentist at Beck Dental Care of Columbia as soon as possible. Our skilled dentists can examine your mouth, develop a treatment plan, and do their utmost to save your smile.
Why Do Dental Implants Fail?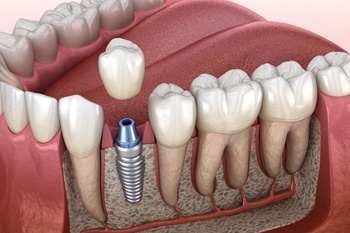 There are many possible reasons for dental implant failure, with peri-implantitis being the most common. Peri-implantitis is a bacterial infection of the gums surrounding a dental implant. Left untreated, peri-implantitis can destroy the gum tissue and bone structure holding the post in place, causing it to fail. It usually develops as a result of poor oral hygiene.
A dental implant may also fail for other reasons, including:
A traumatic injury to the mouth, jaw, or face.
The failure of the implant to integrate with the jawbone after placement.
Certain medical conditions, such as cancer or uncontrolled diabetes, that can impair the immune system.
Symptoms of a Failed Dental Implant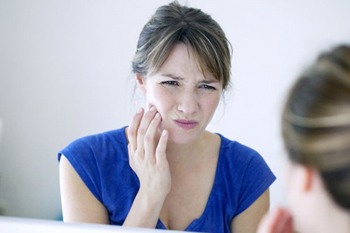 Dental implant failure is more common in the few months following their surgical placement. However, it may still occur several months or even years down the line. No matter how long it has been since your teeth were replaced, you should still call our dental office if you notice any of these signs of a failed dental implant in Columbia:
Persistent discomfort after surgery – Minor soreness is normal for a few days after your procedure, but it should fade over time. If you experience persistent or even worsening pain, something is probably wrong with your implants.
Swelling, bleeding, and/or pus – Similarly, these symptoms should dissipate gradually after surgery. At any other time, they typically indicate infection.
Difficulty eating – Dental implants feel and function just like real teeth, allowing you to chew practically any food with ease. If you're having trouble or feeling pain while eating, your implant has most likely failed.
Loosening – If your implant feels loose, contact us right away. We'll have to see whether the implant itself is loose or if it's just the restoration on top.
How Dental Implant Salvage Works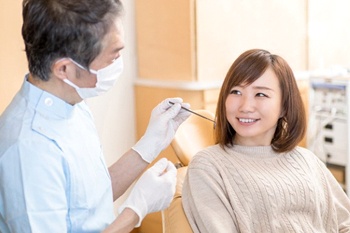 At Beck Dental Care of Columbia, we want to ensure that your new smile lasts as long as possible. That's why we highly suggest that you call us immediately if you think there is a problem with your dental implants in Columbia, TN. Once we have thoroughly examined your mouth, we can evaluate the extent of the damage and go over possible treatment options to get your smile back to normal.
Depending on how severe the problem is, you might only need a dental deep cleaning to save your implants. We may apply a topical antibiotic to the area and possibly prescribe a round of oral antibiotics to eliminate the infection.
However, if the bone and tissues are irreparably damaged, we might have to remove the implant altogether to give your mouth a chance to heal. If you decide to eventually get another dental implant, you may need to undergo bone grafting to strengthen the area where the new implant will be placed.