Dental Bridges – Columbia, TN
Bridge the Gaps in Your Smile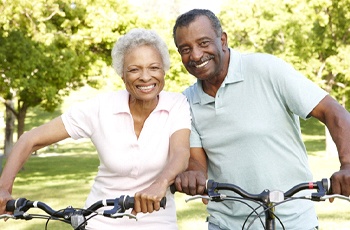 When you are missing teeth, you know that it can be difficult to complete daily tasks, including eating, speaking clearly, and showing off your smile with confidence. If you have one or more missing teeth that need to be replaced, you're in luck! At Beck Dental Care of Columbia, we offer customized dental bridges to restore the appearance and function of your pearly whites. To learn more about how you can bridge the gaps in your smile, schedule an appointment with us. We're eager to help you complete your smile with dental bridges in Columbia, TN!
What is a Dental Bridge?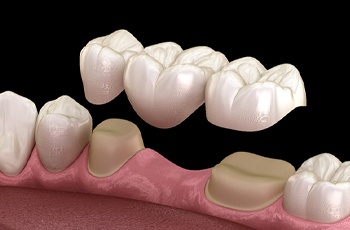 A dental bridge is a type of restoration that's used to replace consecutive missing teeth – anywhere between one and four missing teeth in a row! The bridge is composed of two crowns and a number of replacement teeth known as "pontics." The crowns will be anchored onto your adjacent teeth or dental implants depending on the type of bridge that you end up getting. This restoration can be made from a variety of different durable, natural-looking materials.
Types of Dental Bridges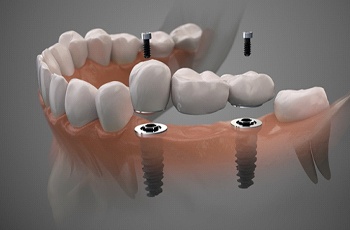 The style of bridge that you get will depend on the location and number of missing teeth you have. Here are the two different types:
Traditional Bridge
For patients who still have healthy teeth on either side of the gap that needs to be filled in, a traditional bridge is often the more ideal option. The teeth that support dental crowns are known as "abutment teeth," and they need to be altered slightly for the bridge to fit properly. This type of restoration can be placed in just a few visits and is typically the more affordable type of bridge.
Implant Bridge
If you don't have healthy adjacent teeth, a surgically-implanted metal post, known as a dental implant, can provide an alternative. Dental implants can be used when there are three or more missing teeth in the row. Dental implant bridges can be used when there are three or more missing teeth in a row. Implant bridges last longer than traditional ones on average, and they help to prevent bone loss.
The Benefits of Dental Bridges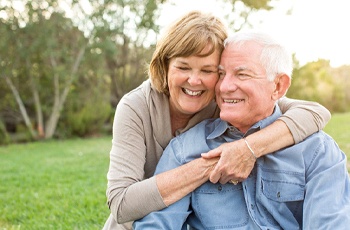 A dental bridge is relatively simple, yet cost-effective option for replacing missing teeth. Bridges are able to fill in gaps, but they also prevent the repositioning of the remaining teeth. They can also prevent misalignment, improve chewing function, improve speech articulation, and provide structure to the face to give you a more youthful appearance.
Dental Bridge Frequently Asked Questions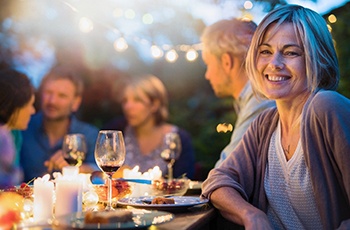 Are you eager to fill in those gaps in your smile? A dental bridge is an excellent option, but you may still have some unanswered questions about the restoration. We're here to help! Here are some of the most common queries we receive about dental bridges in Columbia. If you don't see the information that you're looking for below, give us a call. We'd be happy to explain more about the process and get you started with an initial consultation.
Can You Take a Dental Bridge Out?
No, dental bridges are designed to remain in your mouth for many years after being placed. You shouldn't be able to take a bridge out on your own – only a dental professional can. Some healthcare providers call partial dentures "removeable bridges," but this isn't entirely accurate. Partials are similar to bridges, but one of the key differences is that partials can be removed by the patient at any time, but bridges cannot.
Is Getting a Dental Bridge Painful?
Before preparing your tee to support a bridge, your dentist will numb the teeth they'll be working on. After the preparation and placement of a dental bridge, the underlying teeth will likely feel sensitive for a few days. This can usually be managed with over-the-counter pain relievers, but give us a call if the discomfort worsens. Because bridges keep your remaining teeth from drifting out of place, they can actually prevent discomfort later on. If you are getting an implant bridge, there will likely be soreness after your implant placement surgery, but you'll be provided with aftercare instructions to lessen any discomfort.
How Many Teeth Can a Dental Bridge Replace?
Depending on your needs, a dental bridge can replace anywhere from one to four missing teeth in a row. However, in the majority of cases, bridges are used to replace only one or two teeth. The longer that a bridge extends, the less stable it becomes, so it can be risky to have a bridge replace three or more teeth. Implant bridges can lower this risk, as implants are just as strong and secure as natural teeth.
Do Dental Bridges Look Natural?
Metal-free dental bridges are made from materials that can be color-matched to your other teeth. These materials look remarkably similar to tooth enamel, so your bridge should blend in with the rest of your smile. You can also expect your restoration to be stationary and stable, unlike ill-fitting dentures.