Root Canal Therapy – Columbia, TN
Put an End to Tooth Pain
Root canal therapy may not have the best reputation, but despite what you may have seen in movies and on TV, it is actually a virtually painless procedure that can relieve your discomfort. Beck Dental Care of Columbia uses root canal therapy to save infected teeth and relieve severe toothaches. Our dentists can perform root canal therapy in our Columbia, TN dental office to remove all damaged tissue and leave you with a practically brand-new tooth. You'll have relief in no time!
Do I Need Root Canal Therapy?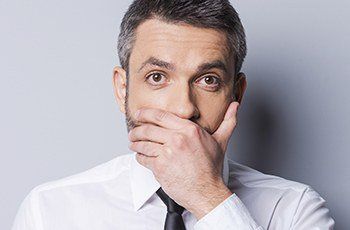 Root canals remove the infected nerve and pulp from the interior of your tooth. This will relieve any pain you might have and keep the infection from spreading to other teeth. There are many myths regarding root canals, but there is only one thing you need to know: root canals give your natural tooth a second chance, and that is always the best option. Here are some common signs that you may need one:
Toothache or other severe dental pain
Extremely sensitive tooth
Discolored tooth
Swollen and tender gum tissue
A pimple-like bump on your gums that won't go away
If you're experiencing one or more of these symptoms, schedule an appointment so we can take a look and see if a root canal is the best option for you.
The Root Canal Process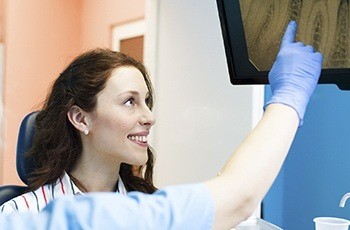 Root canal therapy is used to alleviate discomfort and save teeth that are damaged. First, you will be administered a local anesthetic to ensure that you remain perfectly comfortable throughout the duration of the procedure. This way, you won't feel a thing! Next, a small hole is made in your enamel to remove all the infected and damaged tissues from the inside of the tooth. Afterwards, we will clean and sanitize the tooth to ensure that the tooth is completely free from bacteria. The tooth is then filled with a biocompatible material, and a dental crown is often placed over it to keep it safe from further damage.
The Benefits of Getting a Root Canal
Root canal therapy is a safe way to prevent dental problems later on. Here are just some of the numerous benefits:
Preserves the tooth: When compared to tooth extractions, opting for root canal therapy can save you a lot of time, money, and complications.
Stop harmful bacteria: Root canal therapy effectively clears away harmful bacteria that are causing you pain and discomfort.
Painless treatment: It may have a bad reputation, but root canal therapy is actually virtually pain-free! It's about as comfortable as getting a standard filling and requires much less healing time than an extraction.