Root Canal Therapy – Columbia, TN
Put an End to Tooth Pain
Root canal therapy may not have the best reputation, but despite what you may have seen in movies and on TV, it is actually a virtually painless procedure that can relieve your discomfort. Beck Dental Care of Columbia uses root canal therapy to save infected teeth and relieve severe toothaches. Our dentists can perform root canal therapy in our Columbia, TN dental office to remove all damaged tissue and leave you with a practically brand-new tooth. You'll have relief in no time!
Do I Need Root Canal Therapy?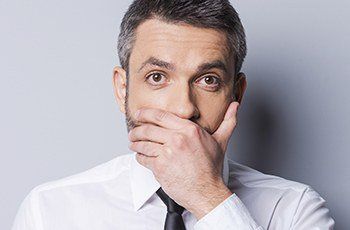 Root canals remove the infected nerve and pulp from the interior of your tooth. This will relieve any pain you might have and keep the infection from spreading to other teeth. There are many myths regarding root canals, but there is only one thing you need to know: root canals give your natural tooth a second chance, and that is always the best option. Here are some common signs that you may need one:
Toothache or other severe dental pain
Extremely sensitive tooth
Discolored tooth
Swollen and tender gum tissue
A pimple-like bump on your gums that won't go away
If you're experiencing one or more of these symptoms, schedule an appointment so we can take a look and see if a root canal is the best option for you.
The Root Canal Process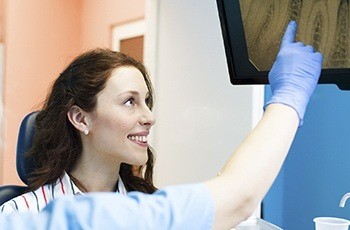 Root canal therapy is used to alleviate discomfort and save teeth that are damaged. First, you will be administered a local anesthetic to ensure that you remain perfectly comfortable throughout the duration of the procedure. This way, you won't feel a thing! Next, a small hole is made in your enamel to remove all the infected and damaged tissues from the inside of the tooth. Afterwards, we will clean and sanitize the tooth to ensure that the tooth is completely free from bacteria. The tooth is then filled with a biocompatible material, and a dental crown is often placed over it to keep it safe from further damage.
The Benefits of Getting a Root Canal
Root canal therapy is a safe way to prevent dental problems later on. Here are just some of the numerous benefits:
Preserves the tooth: When compared to tooth extractions, opting for root canal therapy can save you a lot of time, money, and complications.
Stop harmful bacteria: Root canal therapy effectively clears away harmful bacteria that are causing you pain and discomfort.
Painless treatment: It may have a bad reputation, but root canal therapy is actually virtually pain-free! It's about as comfortable as getting a standard filling and requires much less healing time than an extraction.
Understanding the Cost of Root Canals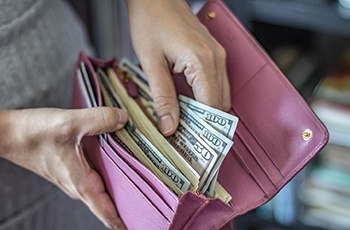 Before we're able to tell you how much your root canal will cost, there are several different factors that need to be taken into consideration. To get a specific estimate of how much your treatment will be, schedule an appointment with us. We'd be happy to talk with you about your financial options. In the meantime, here are some things for you to take into consideration.
Factors That Can Affect Root Canal Cost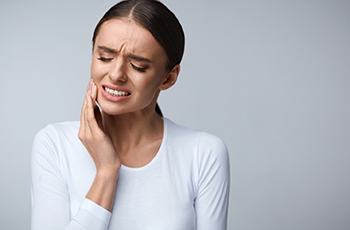 It is very difficult to determine the exact cost of root canal therapy until we've had the opportunity to take a look at your smile. Here are some of the factors that can influence the price:
The type and location of the damaged tooth. For instance, root canals tend to cost more for molars than front teeth because they have more roots.
The overall difficulty of the root canal.
Any additional services that you require, like a dental crown.
Is it Cheaper to Pull My Tooth?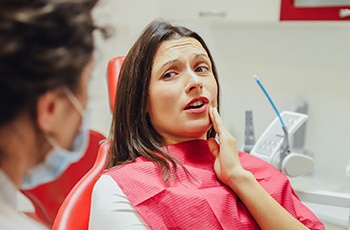 It's common for patients to want to skip the root canal process by having an extraction instead. While extractions do tend to have a less expensive initial cost, you need to consider the long-term consequences of losing a natural tooth. For instance, your bite can be negatively impacted as a result of the surrounding teeth shifting out of place.
To prevent this from occurring, it is often recommended that you replace the tooth with a dental implant or bridge, but this means additional costs. A lot of the time, it is more cost-effective to save your natural tooth than pay for an extraction and replacing it later in life. It's important not to wait – the longer you wait, the more likely it is that you will need to have the tooth extracted anyway.
Does Dental Insurance Cover Root Canals?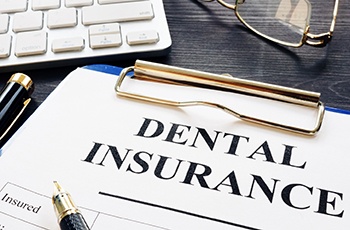 Root canal therapy is considered to be a major procedure, so you can usually expect approximately 50-80% of the cost to be covered after you have met your annual deductible. However, every plan is different, so it's important to confirm what's covered with your insurance provider. At Beck Dental Care of Columbia, we are in-network with Delta Dental, Blue Cross Blue Shield of Tennessee, and United Healthcare, but we are happy to work with other providers as well. If you need any help, talk to one of our friendly team members.
Other Options for Making Root Canal Therapy Affordable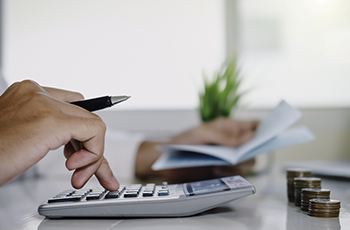 If you don't have dental insurance, this doesn't necessarily mean that you will be left completely on your own. We work with CareCredit – a third-party financing company that can split the cost of your treatment into manageable monthly installments with little-to-no interest. Getting essential dental treatment shouldn't mean stressing about the bill.
If you think that you're in need of a root canal, we'd be happy to help you in the process. Just give us a call!
Root Canal Frequently Asked Questions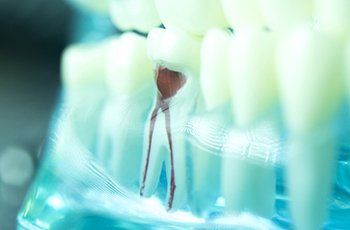 Have you been told that you're in need of a root canal? You may still have some unanswered questions about the procedure, so we're here to help! Here are the answers to some of the most popular queries we receive about root canals in Columbia. If you don't see the information that you're looking for below, give us a call. We'd be happy to explain more about the procedure so you can feel more prepared!
How Much Pain Is Normal After a Root Canal?
While a root canal procedure itself shouldn't hurt, you may experience some soreness for a few days afterwards. After the numbness wears off, there will likely be additional sensitivity, but this is temporary. Over-the-counter pain relievers should be able to manage this. Avoid chewing hard foods immediately after your procedure, as this can worsen discomfort. The pain should begin to subside after three days, but if it doesn't, give us a call.
What Should I Do Before a Root Canal?
In addition to eating a healthy meal and avoiding alcohol before your root canal, stay away from tobacco products. Most dentists will recommend that you take an over-the-counter pain reliever, like ibuprofen, right before the procedure to reduce discomfort. Get a good night's sleep the night before and after your procedure. This will help to lower your nerves and keep your immune system in good shape!
Do I Need Antibiotics Before or After My Root Canal?
Most patients do not need to take antibiotics before or after getting a root canal. You will probably only be prescribed antibiotics before a root canal if you have a health condition that increases your risk of developing an infection after a major dental procedure. Your dentist will go over your medical history with you beforehand to determine whether prescribing antibiotics is a good idea for you.
Why Do I Need a Root Canal If My Tooth Doesn't Hurt?
Intense tooth pain is a common sign that a root canal is needed, but it's far from the only one. Just because you aren't experiencing pain doesn't mean that your tooth is healthy. Some patients have a tooth's nerve "die" in response to trauma or infection without feeling any pain. While it may not feel urgent, you should still schedule your root canal as soon as you can to prevent additional damage.