Dental Emergencies – Columbia, Tennessee
Helping to Keep You Smiling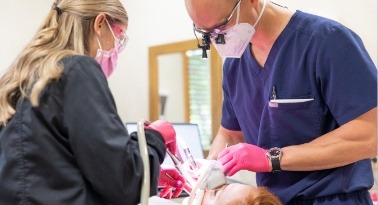 Beck Dental Care is here for you should you ever experience a dental emergency. The absolute last thing we want is for you to endure oral pain or have your smile ruined because of an accident or severe toothache. We prioritize emergency cases and will do our best to treat you the same day you call in. Trust our highly experienced dental staff to keep your smile safe and relieve your anxiety during this stressful time. Call our Columbia dental office at (931) 548-6154 when you need immediate attention. We'll do our utmost to fit you in as soon as possible, and in many cases, we can see you on the day you call.
Caring for Your Smile At-Home
When you call our office in need of emergency dentistry services, we will ask you some questions to help assess the situation. Our team members will also walk you through some at-home care steps, so you can protect your oral health until you reach our dental office. Some basics you can keep in mind to protect your oral health during a dental emergency include:
Keep your mouth clean. Use cool water to gently clean out your mouth and clean any avulsed (knocked out) teeth or dental structures. Don't scrub, brush, or utilize oral hygiene products to clean the damaged area unless we specifically direct you to do so.
If you are bleeding, apply gentle pressure using clean gauze or cloth to stop the blood flow. You can also use a cold compresses to slow bleeding.
If you're experiencing pain or inflammation, a cold compress or ice pack can also be used to reduce your discomfort. You can take over the counter pain relievers as directed, but don't place them directly onto damaged teeth.
If you have a foreign item lodged between teeth, use floss to attempt removal. Don't use sharp objects as this can damage soft tissue.
Emergency Dentistry Appointments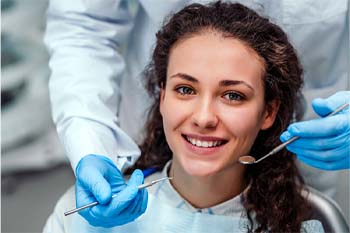 In most cases, we can see emergency dental patients within 24 hours of their call. During regular office hours, we do our utmost to accommodate emergency patients within our schedule. If you're an existing patient, we may be able to see you outside of our regular dental office hours for the most urgent emergencies. If we're unable to see you immediately, our knowledgeable team members will always be happy to walk you through at-home care over the phone. Once you reach our office for emergency dental care, we'll begin by making sure you are comfortable. We offer sedation dentistry options to relieve discomfort, so we can start to repair any damage and put the smile back on your face as soon as possible.
Preventing Dental Emergencies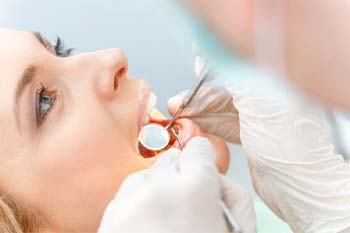 While not all dental emergencies can be avoided, there are some steps you can take to limit your risk, including:
Keep up with daily toothbrushing and flossing as well as regular dental office visits twice a year
Wear sportsguards and nightguards as directed to protect teeth from traumatic injury
Don't use teeth as tools to open packages or crack nuts
Avoid chewing on ice, fingernails, pen caps, or other hard objects