Emergency Dentist – Columbia, TN
We Keep You Smiling, Regardless of Dental Emergencies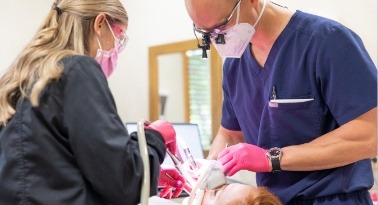 Beck Dental Care of Columbia is here for you should you ever experience a dental emergency. The absolute last thing we want is for you to endure oral pain or have your smile ruined because of an accident or severe toothache. We prioritize emergency cases and will do our best to treat you the same day you call in. Trust our highly experienced dental staff to keep your smile safe and relieve your anxiety during this stressful time. Call our Emergency dentist in Columbia, TN at (931) 548-6154 when you need immediate attention. We'll do our utmost to fit you in as soon as possible, and in many cases, we can see you on the day you call.
Why Choose Beck Dental Care of Columbia for Emergency Dental Care?
Get You Seen for Care
As Soon As Possible
Evening Dental Office
Hours Available
Relieve Dental Anxiety
with Sedation Dentistry
What to Expect at Your Emergency Appointment
In most cases, we can see emergency dental patients within 24 hours of their call. During regular dental office hours, we do our utmost to accommodate emergency patients within our schedule. If you're an existing patient, we may be able to see you outside of our regular dental office hours for the most urgent emergencies. If we're unable to see you immediately, our knowledgeable team members will always be happy to walk you through at-home care over the phone.
Once you reach our dental office for emergency dental care, we'll begin by making sure you are comfortable. We offer sedation dentistry options to relieve discomfort, so we can start to repair any damage and put the smile back on your face as soon as possible. Part of your exam may involve digital X-rays if necessary to confirm the source of your dental emergency.
Treatments we may recommend to resolve your dental emergency could include dental fillings, root canal therapy, tooth extractions, or another service if needed.
The Most Common Dental Emergencies
If you aren't sure if you're experiencing a dental emergency, give us a call anyway. When you call our dental office in need of emergency dentistry services, we will ask you some questions to help assess the situation. Our team members will also walk you through some at-home care steps, so you can protect your oral health until you reach our dental office.
Keys to Preventing Dental Emergencies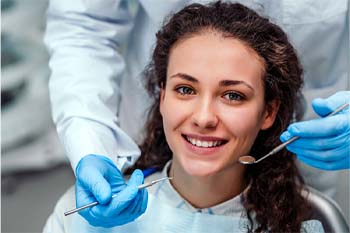 While not all dental emergencies can be avoided, there are some steps you can take to limit your risk. Some of these steps you may be familiar with already, but you may also notice advice that you didn't know could help reduce the risk of a dental emergency. Either way, our team at Beck Dental Care of Columbia believes that keeping these tips in mind can make the difference between having a healthy smile and needing expensive restorative and emergency treatments to protect your oral health.
Visit Your Dentist Regularly for Checkups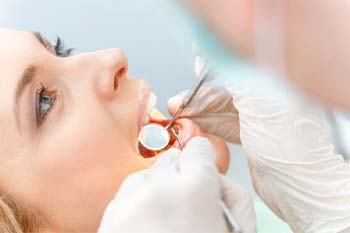 By completing regular dental office visits twice a year, you can protect your oral health in ways that you never could with at-home care alone. For one, professional checkups allow us to confirm if any underlying issues are present in your smile, then address them before they cause a dental emergency. Additionally, professional cleanings give you the chance to remove harmful plaque and tartar (a calcified form of plaque that brushing and flossing can't remove).
Maintain Good Oral Hygiene At Home
Keep up with daily toothbrushing and flossing to prevent plaque buildup and lower your risk of cavities. The most common cause of dental emergencies overall is tooth pain caused by cavities, and these issues generally appear as a result of poor oral hygiene. You're not visiting our dental office every day to get your teeth cleaned, which means you'll need to have a consistent habit day-to-day to prevent dental problems. For an extra thorough clean, try to incorporate the use of a mouthwash into your routine as well.
Stick to a Nutritious and Balanced Diet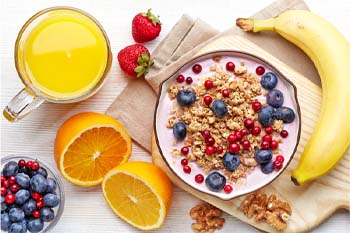 The foods you eat can have a large impact on your oral health, not just your oral care routine. Eating foods high in sugar and starch create more opportunities for oral bacteria to grow, develop, and produce plaque acids that attack the teeth and gums. Instead, make an effort to include foods like fruits and vegetables into your diet as they often contain vitamins and minerals conducive to oral health. In some cases, they can even scrub the enamel of loose food debris throughout the day!
Wear a Mouthguard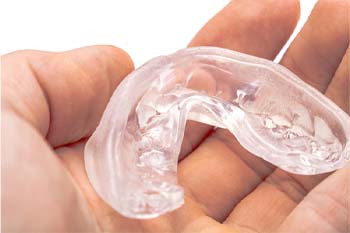 Wear sportsguards and nightguards as directed to protect teeth from traumatic injury or long-term damage. Sportsguards are ideal if you play or participate in contact sports like football, basketball, baseball, wrestling, karate, hockey, and other common activities. A nightguard is appropriate if you have a teeth grinding habit while you sleep, a condition that often happens unconsciously. Play a role in reducing the risk of chipped, cracked, or worn-down teeth.
Avoid Bad Habits with Your Teeth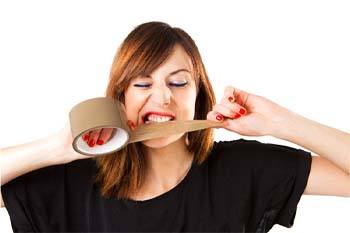 Don't use teeth as tools to open packages, crack nuts, open bottled beverages, or trim your nails. Instead, use the right tool for the job as they are not only a safer option, but more effective at completing tasks. Furthermore, avoid chewing on ice, fingernails, pen caps, or other hard objects to destress. Try to replace it with something healthier, such as drinking water, squeezing a stress ball, or going for a walk.
Understanding the Cost of Emergency Dentistry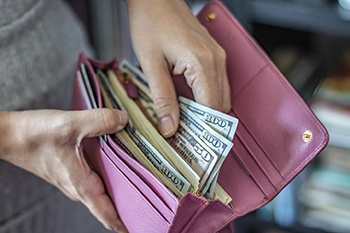 The cost of dental emergency treatment varies significantly depending on the diagnosis and the treatment that's required to eliminate the issue. After conducting a thorough examination of your teeth and gums, including viewing X-rays, we will walk you through a detailed treatment plan so you know what you can expect. Until then, here are a few things for you to keep in mind.
No Two Dental Emergencies Are the Same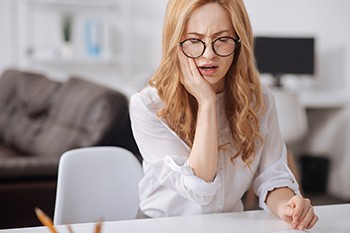 There are all sorts of different factors that contribute to the cost of the emergency dental treatment, but your initial visit should be relatively inexpensive. During this appointment, our team will take a look to access your oral health and determine what further treatment you will need to restore your smile. Until you have the problem examined, it's virtually impossible to determine the exact cost of your treatment. Some common solutions to dental emergencies include:
Root canal therapy
Extractions
Dental crowns
TMJ treatment
And more!
You can rest assured knowing that our dental team will thoroughly explain our findings, recommended treatment plan, and expected cost. No one wants unnecessary surprises.
Does Dental Insurance Cover Dental Emergencies?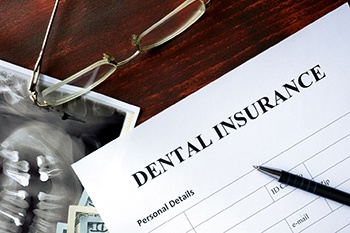 In most cases, dental insurance plans will offer some amount of coverage for emergency situations. In some plans, one yearly emergency exam is fully covered. Common services associated with tooth pain, like root canal therapy and extractions can receive partial coverage (anywhere from 50-80%). Keep in mind that every plan is different and yearly maximums usually come into effect. Before committing to treatment, confirm what is covered with your insurance company. Our practice is in-network with Delta Dental, Blue Cross Blue Shield of Tennessee, and United Healthcare. One of our team members would be happy to answer your questions regarding your dental insurance plan.
Other Options for Making Dental Emergencies Affordable
If you don't have dental insurance, this doesn't mean that you are completely out of luck. At Beck Dental Care of Columbia, we have another option to help make dental care affordable. With CareCredit, a third-party financing option, the cost of your treatment can be split into manageable monthly installments with little-to-zero interest attached. Getting essential dental care shouldn't mean stressing over finances.
Taking Care of Your Smile Can Save You Money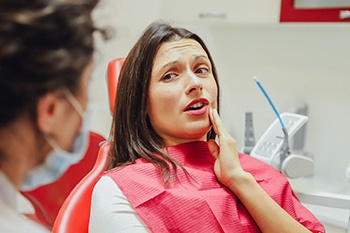 Not all dental emergencies are in your control, as unexpected, unavoidable accidents can occur. However, when you implement a few preventive measures into your life, you can reduce your chances of developing oral health issues that eventually need emergency treatment. By avoiding dental emergencies, you can save hundreds, or even thousands of dollars!
Always keep an eye out for changes in your mouth. New oral pain or visible chances can indicate that you have an issue that needs to be addressed. By caring for dental problems immediately, you can keep them from progressing and becoming increasingly serious. The longer your put off dental treatment, the more it is likely to cost. For example, if you come to the dental office now for root canal therapy, you may be able to avoid the cost and hassle of needing an extraction and tooth replacement in the future. Ultimately, you can save yourself time, discomfort, and money!
Dental emergencies don't usually come expected, so we're always happy to help your get some relief. That's why we're prepared to see you as soon as possible! Contact us so we can work to restore your smile.
Dental Emergency Frequently Asked Questions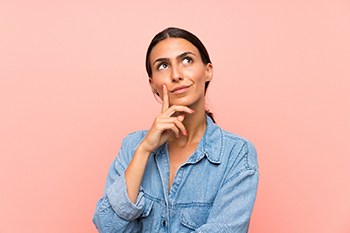 It's common for people to be unsure about how to address dental emergencies when they appear. In other cases, people often don't even realize when they are experiencing a dental emergency to begin with. No matter what questions you may have about emergency dentistry, our dentists at Beck Dental Care of Columbia want you to know that any questions you may have can be answered. If your question is not listed below, feel free to ask them during your next visit or by calling us directly.
Will my toothache/tooth pain go away on its own?
In most cases, when a toothache develops, it won't go away entirely until it has received professional treatment. That means even if your dental pain does get better, it's always best to schedule an appointment with us regardless. Toothaches are generally a sign of a bigger, underlying problem. Only a dental exam can confirm if there's something present or not that needs treatment. After all, you don't want the issue to get worse. While pain related to irritation inside the gum can go away on its own, pain stemming from inside the tooth will likely need professional attention.
Should I visit the emergency room for dental emergencies or come to the dentist first?
It's rare for an emergency room to have a dentist on staff, which means it's unlikely that they'll be able to address the source of your dental emergency. Instead, they may give you painkillers, antibiotics, and then tell you to visit a dentist. This can lead to unnecessary costs and wasted time that could have been spent with an emergency dentist. However, there are some scenarios where visiting the ER is more ideal. For example, if you have a broken or dislocated jaw, major cuts on your face or mouth, or swelling within the mouth that's making breathing difficult, go to the ER first. Once you've stabilized, come visit our dental office.
Will a chipped tooth heal?
Enamel may be incredibly strong, but it is mostly inorganic. What this means is once dental enamel breaks down, it won't be able to heal or repair itself. No matter how minor or severe, any damage needs to be addressed by a dentist. Keep in mind that teeth can remineralize, but this is not the same thing as it growing back after it's been damaged. Instead, you'll need to have either restorative or cosmetic dentistry performed to get your tooth back to normal.
Are toothpicks safe to use to dislodge foreign materials from in between teeth?
Whether your toothpick is made from wood or another material, that should not be used to dislodge food or foreign debris from in between teeth. Not only is it unlikely to work, but you can easily damage both your enamel and your gum tissue in the process. In other cases, using a toothpick can even push material further into the mouth or underneath the gum line. A toothpick can also be swallowed by accident, leading to serious or even fatal complications. If you're struggling to remove something from inside your mouth, use dental floss, brush your teeth, or call our dental office for professional help.