Sedation Dentistry – Columbia, TN
Enjoy the Stress- Free Dentistry You Deserve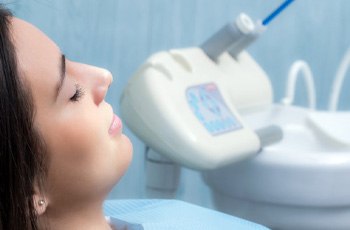 Have you struggled with dental anxiety in the past? Do you need a little extra help staying calm and comfortable in the treatment chair? Sedation dentistry may be the solution you're looking for! We are proud to offer a full spectrum of options for sedation dentistry in our Columbia, TN dental office, so you can enjoy the stress-free dentistry you deserve. Plus, our caring, friendly staff is here to help you every step of the way to make the entire experience as seamless as possible. If you'd like to learn more about sedation dentistry, read on or reach out to us!
Why Choose Beck Dental Care of Columbia For Sedation Dentistry?
A Wide Range of Options to Choose From
Our Dentists Have Years of Advanced Training
Your Comfort & Safety Are Our Top Priorities
Understanding Dental Anxiety & Phobia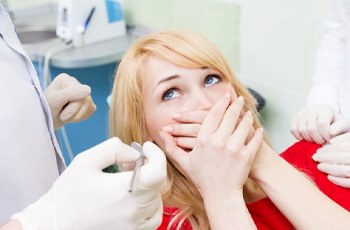 There are countless reasons why patients develop dental fears and anxiety. In fact, it's estimated that about 75 percent of adults in the United States experience worry before or during a dental appointment. Here are some common causes that prevent countless Americans from visiting their dentist:
Bad past experiences
Fear of receiving bad news
Uncomfortable with having tools in their mouth
A lack of control in the environment
Dislike for the smell of a dental office
Fortunately, we offer numerous sedation methods that can help even the most fearful patient receive the relaxing and comfortable dental care they deserve!
Is Sedation Dentistry A Good Choice for Me?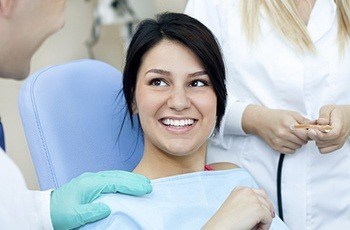 Sensitive gag reflexes, mild to severe dental anxiety, fear of needles, and extensive treatments are just a few of the reasons patients opt for sedation dentistry. If you're in good general health, then chances are you'll be a good candidate. Ultimately, the decision will be made after our team reviews your medical history. After all, there are a few conditions to consider to ensure the sedation dentistry is effective. For example, if you have allergies and struggle with congestion, then an inhaled sedative, like nitrous oxide, isn't ideal. Don't worry – our highly-trained dentists will review all of the necessary information with you to determine the best solution for getting you the comfortable care you deserve.
Nitrous Oxide Sedation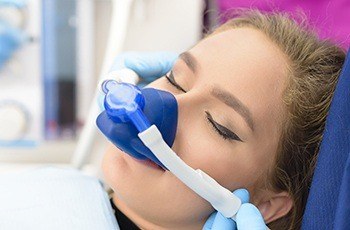 You may know nitrous oxide better as laughing gas. Nitrous oxide is a mild inhaled sedative that begins to work quickly. You will have a light euphoric feeling come over you shortly after you breathe it in through a small nasal mask. You will remain conscious the entire time during your dental care, and once the mask is removed, the gas' effects wear off almost instantly. For this reason, you can drive yourself to and from your appointment.
Who Is a Candidate for Nitrous Oxide Sedation?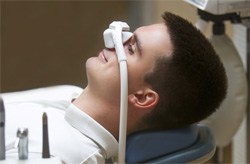 Whether you're scared of the dental office or have a hard time sitting still, laughing gas in Columbia can help with a variety of issues. Nearly immediately, patients can feel a relaxing and calming wave overcome them once the nitrous oxide is administered. It can help patients who:
Have a fear of needles.
Are scared of the dentist.
Have difficulty controlling their movement.
Suffer from tooth sensitivity.
Have difficulty getting numb.
With nitrous oxide, patients will be able to more easily sit still during their treatment, allowing your sedation dentist in Columbia to work quickly and efficiently.
How Does Nitrous Oxide Dental Sedation Work?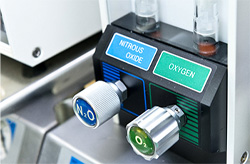 Receiving nitrous oxide before your procedure is simple and easy. As soon as you sit down in the treatment chair, a friendly member of our team will place a small mask over your nose. They'll adjust the flow of oxygen and nitrous oxide, and within minutes, you'll begin to feel calm. Some patients feel a tingling feeling or light-headedness, but this is completely normal.
Once the effects have begun to fully take place, we'll start your treatment. As soon as we're finished, we'll gently take the mask off and turn off the gas. Within minutes, you'll start to feel the effects of nitrous oxide wear off. You'll be able to carry on with your day as you normally would without having to worry about any lasting side-effects.
Some benefits of receiving nitrous oxide that you'll be able to enjoy include:
No feeling of drowsiness after your sedation.
You won't need someone to pick you up from your appointment.
You'll remain completely aware and calm during your treatment.
Nitrous Oxide Dental Sedation Aftercare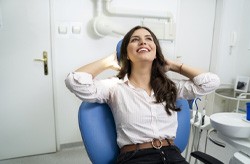 Because nitrous oxide sedation doesn't impact the way you feel the rest of the day, you won't need to block out your schedule after your appointment to become fully cognizant again. That way, you can return to school, work, or home. If you have any questions or concerns about nitrous oxide sedation, don't hesitate to contact our dental office today!
Oral Conscious Sedation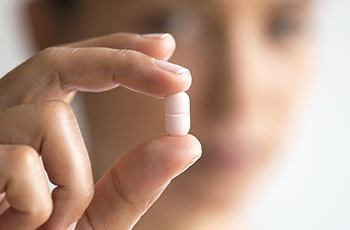 Oral sedation is the next level of sedation we offer. This is a pill that you have to take about an hour before the beginning of your dental appointment. You will be right on the edge of being awake and asleep throughout your treatment. This type of sedation can take a while to work its way out of your system, so you will need a friend or family member to drive you to and from the office.
What Is Oral Conscious Sedation?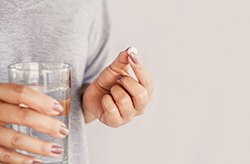 Oral conscious sedation is one of the most popular forms of sedation dentistry out there. After having a thorough review of your medical history, any medications you're taking, and any allergies you may have, we can confirm whether or not oral conscious sedation is worth a try. You will need to take the pill prescribed by your dentist approximately an hour before your appointment. By the time you arrive at our office, you should be feeling completely relaxed and ready for your appointment.
How Does Oral Conscious Sedation Work?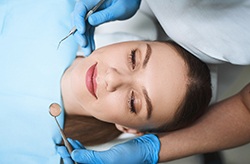 This sedation option is not meant to put you to sleep. You will still be able to communicate with your dentist while feeling completely laid back and relaxed. Because of how effective this sedative is, you will need to arrange for a trusted friend or family member to drive you to and from the practice. It's also important to wait until the sedative has completely worn off before you can resume normal activities, like work. This will take up to 24 hours.
Who Is A Good Candidate for Oral Conscious Sedation?
Oral conscious sedation is an excellent option for patients who have the following:
Dental Anxiety: If you have dental anxiety, oral conscious sedation can help you feel more relaxed in time for your treatment.
Increased Sensitivity: For patients who have teeth or gums that are particularly sensitive, oral conscious sedation can help to lessen this.
Overactive Gag Reflex: If smells, tastes, or the presence of dental tools in your mouth make you gag easily, oral conscious sedation can reduce this. This allows you to feel more comfortable and helps your dentist work faster and more efficiently.
Long Procedure: Even if you feel particularly relaxed at the dentist, if you have a long, thorough procedure coming up, oral conscious sedation can help to make the experience more tolerable.
IV Sedation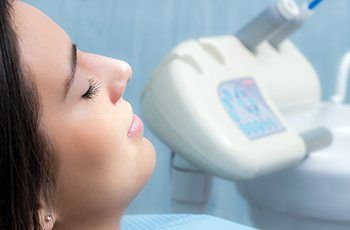 The highest level of sedation we offer is IV sedation. This is for when you don't even want to know what is going on. You will likely stay asleep for the duration of your appointment, but you'll be able to respond to us if needed. IV sedation is administered by one of our sedation dentists in Columbia, Dr. Beck, Dr. Hart, or Dr. Williams , and will require you to have a ride home while the effects wear off.
What Is IV Sedation Dentistry?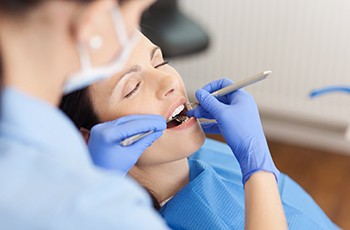 The sedation medication will be administered directly into your bloodstream via an IV before your procedure begins by our sedation dentist in Columbia. Many patients believe they're unconscious during their treatment because they can't remember anything once they wake back up; however, that's not the case. Although you may experience short-term amnesia, you'll remain conscious throughout your treatment and even be able to answer questions and follow any directions we give you. You'll remain in a sleepy and relaxed state until we take the IV out and the effects begin to wear off. Because this takes a while, you will need to have a trusted and close friend or family member pick you up from your appointment.
Who is a Good Candidate for IV Dental Sedation?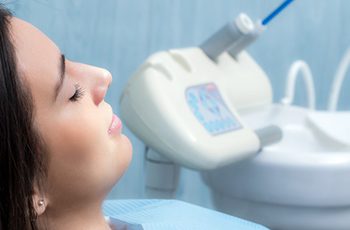 We typically recommend IV sedation to our patients who experience severe dental phobia. However, there are a few other traits that could make you a good candidate for this highly effective form of sedation, including:
Require extensive dental work
Have had a traumatic experience with a dentist in the past
Have a strong gag reflex
Have difficulty sitting in a treatment chair for long periods of time
Have difficulty getting numb with local anesthesia
Can be triggered by the smell, sights, and sounds of dental offices
Prior to your treatment, we'll help you decide whether IV sedation in Columbia is the best form of sedation for your unique needs. If it is, then we'll walk you through the entire process and make sure that you feel comfortable.
What are the Benefits of IV Sedation Dentistry?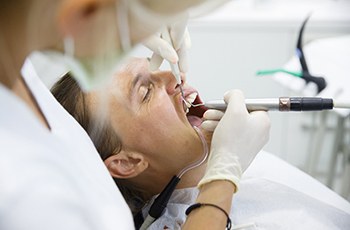 There are several benefits of getting IV sedation if you're a good candidate. Some of these include:
Complete Comfort: While your treatment is being performed, you won't have to worry about experiencing any discomfort at all.
Flexible Sedation: Throughout your appointment, our dental team will be monitoring your vitals and can adjust the amount of medication you receive if necessary.
Fast-Acting: IV sedation takes effect very quickly.
Conscious Interaction: You'll remain conscious throughout your treatment, allowing us to interact with you.
Faster Treatment Time: Because you'll remain comfortable and at-ease, our team will be able to work quickly and effectively.
If you have any questions or concerns about getting IV sedation or would like to learn more, don't hesitate to contact our dental office. Our team will be more than happy to assist you to ensure that you're comfortable at your next visit.
Sedation Dentistry FAQs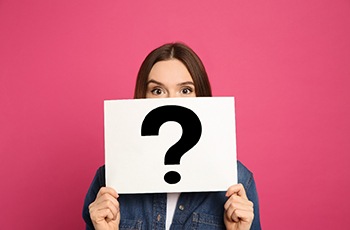 If you suffer from dental anxiety, sedation dentistry may be the answer you're looking for! However, it pays to be well informed. Here are the answers to some of the most common questions we are asked about sedation dentistry in Columbia. If you don't see the information that you're looking for below, don't worry! Give us a call and we'd be happy to answer your questions and set you up for an appointment when you're ready.
Is sedation dentistry safe?
For most patients, sedation dentistry is a perfectly safe option. The majority of patients handle nitrous oxide without an issue, making it the best choice for the highest amount of people. Before deciding whether or not to administer sedation, your dentist will go over your medical history and current medications to ensure that there won't be any negative interactions. While you're sedated, the dentist and team will closely monitor your vitals at all times to make sure that you are perfectly safe.
Will I remember anything with dental sedation?
Even though you are technically awake with most forms of sedation, chances are that you won't remember much of your treatment. IV sedation is more likely to make you forget your procedure than oral conscious sedation or nitrous oxide. The memory loss effect that sedation has can make getting dental care much easier for patients with extreme dental anxiety and phobia.
Will I feel any pain with dental sedation?
While keeping you awake, sedation dentistry can actually suppress your body's ability to register pain. Even if you do experience some discomfort, you are more likely to feel pressure than pain. Depending on your procedure, your dentist may also numb your mouth with a local anesthetic to ensure that you remain comfortable throughout the duration of your procedure.
Can dental sedation make you sick?
It is quite rare to feel nauseous with nitrous oxide sedation. Because oral conscious sedation is stronger than nitrous oxide, there is a slightly higher risk of nausea. Just to be safe, your dentist will likely recommend that you don't eat for a few hours before your procedure. If you have trouble skipping meals, you may want to schedule your appointment for first thing in the morning. IV sedation has an elevated risk of nausea due to its stronger effects. If you are prone to feeling nauseous, let your dentist know! They may be able to help.