Relieving Dental Anxiety in Columbia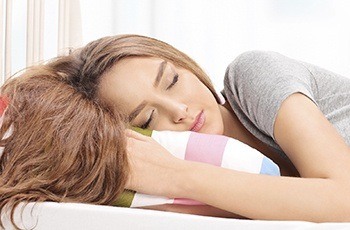 At Beck Dental Care, our patients can expect a comfortable visit to our Columbia, TN dentist office. To help relieve dental anxiety, we have a full spectrum of dental sedation, several comfort options, and a caring, calming dental staff. All of this adds up to a stress-free experience with your trusted Columbia dentist.
Nitrous Oxide (Laughing Gas)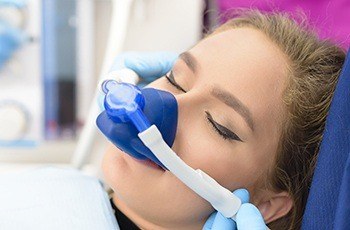 You may know nitrous oxide better as laughing gas. Nitrous oxide is a mild inhaled sedative that begins to work quickly. You will have a light euphoric feeling come over you shortly after you breathe it in through a small nasal mask. You will remain conscious the entire time during your dental care, and once the mask is removed, the gas' effects wear off almost instantly. This means you can drive yourself to and from your appointment.
Learn More About Nitrous Oxide
Oral Sedation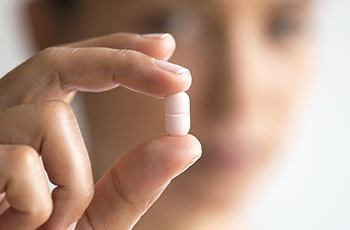 Oral sedation is the next level of sedation we offer. This is a pill that you have to take about an hour before the beginning of your dental appointment. You will be right on the edge of being awake and asleep throughout your treatment. This type of sedation can take a while to work its way out of your system, so you will need a friend or family member to drive you to and from the office.
IV Sedation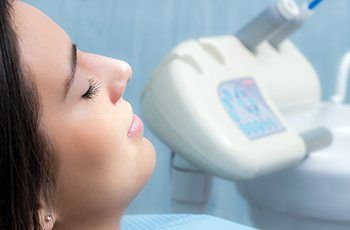 The highest level of sedation we offer is IV sedation. This is for when you don't even want to know what is going on. You will likely stay asleep for the duration of your appointment, but you'll be able to respond to us if needed. IV sedation is administered by either Dr. Beck, Dr. Hart, or Dr. Williams and will require you to have a ride home while the effects wear off.
Caring, Calming Staff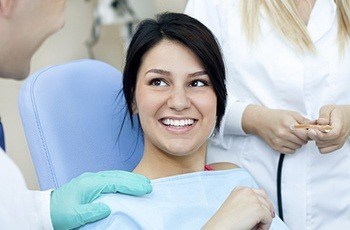 Our office staff is key when it comes to managing your dental anxiety. Through extensive training and a genuine care for the people we serve, we can help you get past any fear you may have. We have longer appointments and private operatories to help you relax as well.
Comfort Options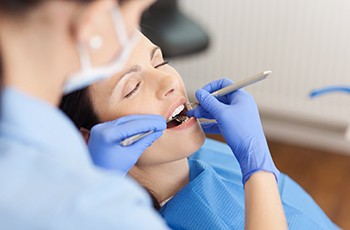 We are always thinking of ways to make sure you are comfortable here. You can enjoy a TV in your treatment room to help you relax.
Dr. Beck on treating a patient who is scared to come to the dentist
Dr. Beck on comfort items offered at Beck Dental Care