Tooth Extractions – Columbia, TN
Gently Removing Teeth and Saving Your Smile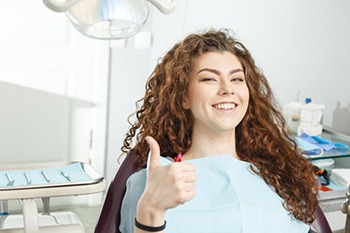 Your natural teeth are supposed to last your whole life, but there may come a time when you need to have one or more teeth removed. At Beck Dental Care of Columbia, we have an expert dental team that brings decades of experience to the care and treatment of your smile. Along with local anesthesia and dental sedation, we can ensure that your procedure will be comfortable and nothing to worry about. Continue reading below to learn everything you need to know about tooth extractions in Columbia, TN.
Why Tooth Extractions Might Be Necessary
We will always try to save a tooth whenever we can. Unfortunately, there are times when removing a tooth is the best option for preserving your oral health. Some of these situations include:
When extensive decay or injury has destroyed the majority of a tooth's structure
In preparation for the creation and placement of a denture
When a baby tooth is unable to completely fall out on its own
To prepare a patient with overcrowded teeth for orthodontic treatment
When a tooth is impacted (unable to fully erupt from the gums)
When there isn't enough room in the jaw to accommodate third molars, or wisdom teeth
The Tooth Extraction Procedure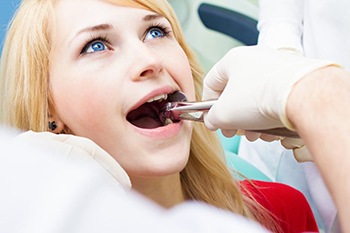 There are two types of tooth extractions: simple and surgical. If a tooth has entirely emerged from the gumline, your dentist in Columbia can perform a simple extraction. After numbing the area, we use a special instrument to grasp the tooth and gently rock it back and forth until it breaks free. Surgical extractions, on the other hand, are performed on impacted teeth. In this case, we may have to make incisions in the gums and break the tooth into smaller sections and remove it piece by piece.
Whether your extraction is simple or surgical, rest assured that your procedure shouldn't hurt. Before beginning, we'll make sure to administer a potent local anesthetic to fully numb the area of your mouth we'll be working on. We also offer sedation options to help you relax and make it much easier to get the care your smile needs.
Tooth Extraction Aftercare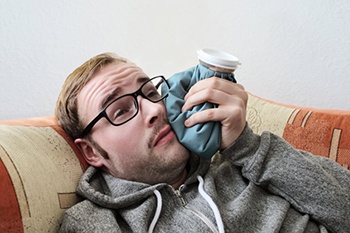 After your tooth extraction, our team will work with you to develop a personalized aftercare plan to ensure a smooth and speedy recovery. Generally, the most important step in any post-op plan is to get plenty of rest by avoiding strenuous physical activity for a few days. Bleeding from the extraction site is perfectly normal for the first 48 hours; use gauze pads to slow bleeding. Holding an ice pack to your cheek in 10-minute intervals can curb both swelling and pain. We'll likely prescribe you some painkillers, so take those as needed. If we prescribe antibiotics, be sure to finish the entire dose as directed.
Following these instructions should minimize the risk of complications. However, contact your emergency dentist in Columbia if you notice any of these symptoms:
Pain that increases instead of decreasing
Severe sensitivity of the extraction site
Persistent foul odor or bad taste in your mouth
Significant swelling
Fever, nausea, or other signs of infection
Tooth Extractions FAQs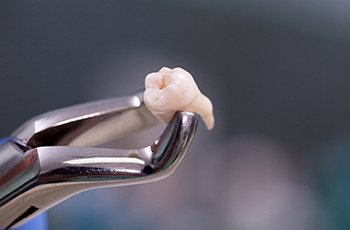 Have you been told that you need a tooth extraction in Columbia? You may still have some unanswered questions, so we're here to help. Here are the answers to some of the most popular questions we are asked about tooth extractions. If you don't see the information that you're looking for below, don't worry. Give us a call and we'd be happy to answer you questions and get you started with an initial consultation.
Does Getting a Tooth Extracted Hurt?
Many patients are hesitant to commit to treatment because they are fearful that the procedure will hurt. The good news is that the first step is always to numb the mouth with a local anesthetic. Some soreness and discomfort are to be expected following the procedure. Follow your aftercare instructions to prevent infection and promote quick healing. If your pain worsens or you begin to exhibit signs of an infection, give us a call!
Can I Leave the Space Empty After a Tooth Extraction?
If the tooth being pulled is toward the back of the mouth, many patients think they don't need to have it replaced because no one is able to see it. The truth is that your teeth do so much more than just create a beautiful smile. They are essential for chewing properly and enunciating clearly. Even one missing back tooth can make it more difficult to chew, leading to poor nutrition and indigestion. It is recommended that once your mouth is finished healing, you schedule an appointment with your dentist to find a tooth replacement option that's right for you.
Can I Smoke After Getting a Tooth Extracted?
Since tobacco products can delay healing, you cannot smoke immediately following a tooth extraction. It is recommended that you abstain from smoking for at least five days after your procedure. However, if you are able, you should avoid smoking for two weeks. If you have had difficulty quitting in the past, let us know. This way, we can help you prepare in advanced.
How Long After a Tooth Extraction Can I Get Dentures?
It usually takes around six to eight weeks to get your dentures. Once you have healed completely, your dentist will take impressions of your mouth, which will be used to craft your restoration. During this time, they will make a note of the ideal size, shape, and shade of your replacement teeth, which the lab artisans will follow to craft your dentures. Once they have been created, your dentist will have you try them on, make final adjustments, and teach you how to care for them.