Porcelain Veneers – Columbia, TN
We Can Instantly Perfect Your Smile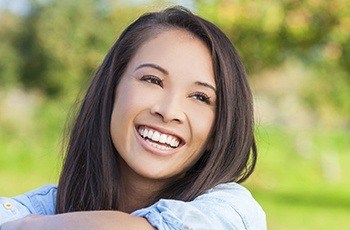 Does your smile suffer from imperfections? Do you have chips, cracks, or stains that constantly bother you? Porcelain veneers in Columbia, TN could be just the answer you've been looking for. Here at Beck Dental Care of Columbia, our expert team of dentists can craft beautiful veneers to hide your flaws. With our wide range of veneer options, we have the skills to make sure your veneers appear natural and your smile looks better than ever before. To get started on achieving a perfect smile, give us a call today!
What Are Porcelain Veneers?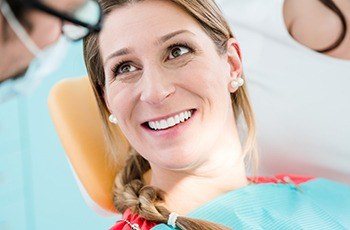 Porcelain veneers are a great way to improve the size, shape, proportion, and color your teeth. These thin, white pieces of dental ceramic are bonded to the front of your teeth to hide any imperfections. A small amount of enamel is removed before your veneer is placed so we can make sure it fits well. Once your teeth are prepped, we capture impressions and use them to design your veneers in such a way that they blend right in with the rest of your smile.
What Problems Can Porcelain Veneers Fix?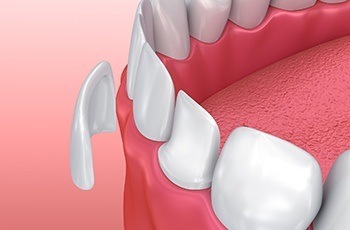 As a versatile cosmetic dental solution, veneers can treat a number of dental imperfections:
Chipped teeth
Cracked teeth
Dental stains
Misshapen teeth
Slightly crooked or rotated teeth
Gaps between teeth
Benefits of Porcelain Veneers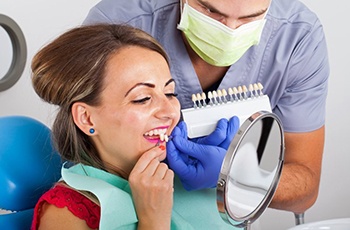 During your consultation with your dentist in Columbia, don't be surprised if we share some of the many, many benefits of veneers. Although there are multiple cosmetic dental solutions to choose from, here are just a few of the reasons why we often recommend veneers:
Each veneer is custom-made to resemble your original tooth. Once they have been placed, other people shouldn't even be able to tell that you had dental work done!
Because they conceal the entire front-facing surface of a tooth, virtually all aesthetic flaws can be corrected in just one procedure.
Dental porcelain is much more stain-resistant than tooth enamel, allowing you to enjoy a bright smile for years to come.
Veneers can last for more than a decade with little maintenance beyond what you would extend to any other teeth.
Placing veneers requires less enamel removal than dental crowns do, making them a more conservative treatment that lets you retain more of your natural tooth structure.
The Process of Getting Porcelain Veneers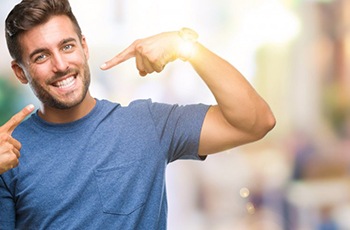 Receiving veneers only takes two brief appointments. First, we'll prepare your teeth by removing a sliver of enamel. While this step is permanent, it ensures the veneers do not appear bulky against the rest of your smile. Then, we take impressions of your mouth to send to a dental lab. It will take them a couple of weeks to create your personalized veneers, so we may place temporaries in the meantime. Once your final veneers arrive at our dental office, we'll make any last-minute adjustments and cement them into place.
Understanding the Cost of Porcelain Veneers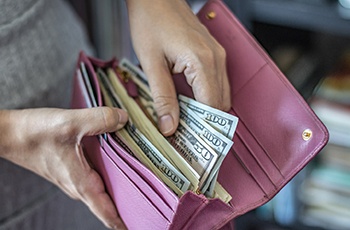 Veneers are a great option if you're looking for a more dramatic smile makeover, but they aren't for everyone. Before you're able to determine whether or not they are the best cosmetic solution for you, it's crucial that you understand their cost. By choosing a skilled dentist and investing in high-quality veneers, you can achieve a smile that's perfect for the big screen, but they aren't your only option. Read on so you can make an informed decision on the future of your smile!
Cost VS Cosmetic Dentistry: What's Right for Me?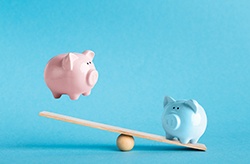 For many patients, veneers seem like the perfect option at first, but you should take a look at other cosmetic treatments to see how they would affect your smile. They all have much different price points and can help patients achieve all sorts of different goals. Here are just some of the more common options out there:
ClearCorrect– If you have alignment issues, you may find the ClearCorrect is the best way for you to work towards a more uniform smile and optimal oral health. This type of treatment costs several thousands of dollars, but it's highly effective for straightening teeth. However, ClearCorrect is unable to help when it comes to recoloring or reshaping the teeth.
Teeth Whitening –Professional teeth whitening is a quick solution for surface discoloration, and it's much more affordable than many other cosmetic options. However, it doesn't address any cosmetic flaws other than staining. Results can last anywhere from a few months to a few years depending on how well you care for them.
Direct Bonding – This is a minimally invasive procedure that can be completed in just a single visit. It is one of the most affordable cosmetic options out there and great for correcting minor flaws, like small chips and stains. Bonding can last anywhere from 3 to 10 years or even longer.
Veneers – This certainly isn't the cheapest cosmetic service out there, but it is the easiest way to transform numerous aspects of your smile at once. This includes the shape, color, and minor crookedness. The whole process can be completed in as little as two appointments and lasts up to 15 years or even longer with proper maintenance.
How to Make Veneers Affordable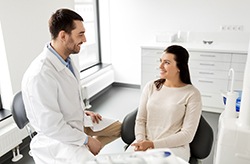 Veneers are not generally covered by dental insurance since they are a cosmetic treatment, but this doesn't mean that you are left completely on your own. We work with CareCredit, a third-party financing company that can make paying for your treatments easier by splitting your bill up into manageable monthly installments with little to no interest.
To learn exactly how much veneers will cost for you, schedule a consultation with us. We're eager to help you achieve a Hollywood smile!
Frequently Asked Questions About Porcelain Veneers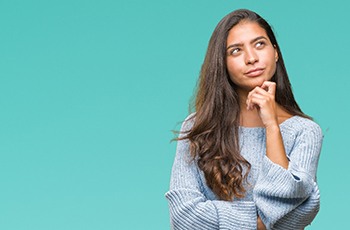 If you're looking to improve your teeth right away, we can instantly perfect your smile with beautiful veneers in Columbia. While veneers are one of our most popular cosmetic services, it's understandable that you might have some questions that need answering before making your decision. When you visit us for a consultation we'll be happy to walk you through the entire process and answer all your questions. In the meantime, we've gathered some of the most common questions about veneers below so you can learn more about them! As always, if you don't see the information you're looking for, don't hesitate to give us a call!
How Long Do Veneers Last?
Veneers often last for 15 years or longer with the right care. By the same token, you may need to have your veneers replaced if you chew on hard objects or don't practice great oral hygiene. The dental porcelain veneers are crafted from are very durable and resist chipping, and they are bonded to the front of the teeth with a strong and reliable material. However, it is important to note that getting veneers is an irreversible process.
Is There Anything I Can't Eat with Veneers?
While you're wearing temporary veneers, it's important that you're careful with your diet to keep them in place. Avoid sticky foods like peanut butter and taffy as well as hard foods like ice, raw fruits, and vegetables. Once your permanent veneers are in place, you can begin to reintroduce these items back into your diet. However, you should still avoid extremely hard foods. It's also a good idea to limit your alcohol consumption, as it can weaken the bonding material that holds your veneers in place.
Can Veneers Correct Bite Problems?
Veneers are sometimes called "instant orthodontics" because of their ability to transform slightly crooked teeth. If your teeth are uneven or have gaps between them, veneers are a quick and easy way to give you smile a boost and conceal those issues. However, veneers don't change the position of your teeth or jaws, and therefore can't properly address bite problems. If you choose to undergo an orthodontic treatment like Invisalign, you should wait to get veneers until afterwards.
How Many Veneers Will I Need?
Your veneer treatment will be 100% personalized to your unique needs and goals. Each one is precisely crafted to fit over a single tooth, so you can choose to improve as many teeth as you want. While this means you could get one veneer to correct a minor imperfection in your smile, we often find that the most seamless results are achieved with an even number of veneers, typically covering the front two, four, six, or eight teeth. During your initial consultation, we'll help you determine how many veneers are right for your specific circumstances.