Dental Implants – Columbia, TN
The Best Way to Replace Missing Teeth
The trusted Columbia, TN dentists at Beck Dental Care of Columbia have been saving smiles for more than 40 years. Dental implants are one of the most effective tools we have to replace missing teeth and help you keep a healthy and beautiful smile. Our experienced dental team can even perform the entire implant procedure from start to finish right here in our dental office. We can also place new, working teeth the same day we place your implants in some cases!
Call Beck Dental Care of Columbia today to schedule your appointment for dental implants in Columbia, TN. We can offer dental sedation to make sure you stay calm, comfortable, and relaxed during your implant procedure.
Why Choose Beck Dental Care of Columbia for Dental Implants?
State-of-the-Art Technology for Precise, Long-Lasting Results
Our Specialists Place Dental Implants Right Here in Our Dental Office
Fair and Reasonable Costs Without Any Surprises
What Are Dental Implants?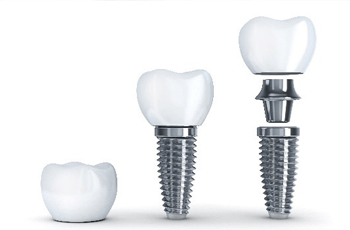 A dental implant actually consists of three parts: an implant, an abutment and a tooth restoration. The implant replicates the root of a tooth. Once surgically embedded in your jaw, it begins to integrate with the surrounding bone. After a few months of healing, we'll attach the abutment and the appropriate restoration. When finished, the entire implant is a perfect substitute for a missing tooth.
If you're looking for a permanent and natural-looking solution for your tooth loss, dental implants are the way to go. Compared to every other replacement, they last longer, look better, and provide an overall better solution.
The Process of Getting Dental Implants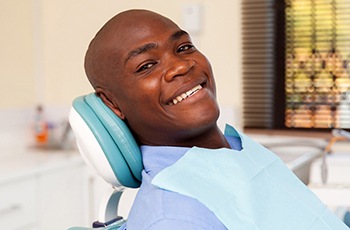 You may have heard about dental implants, but because they are a newer technology, you may not completely know or understand the process. While many dentists outsource for the placement of dental implants, Dr. Victor Beck, Jr. performs dental implant surgery in-house to provide you with quality and convenient care. His experience and training make the success rate of his dental implants incredibly high. Keep reading to learn more about dental implants in Columbia and their placement process.
Initial Dental Implant Consultation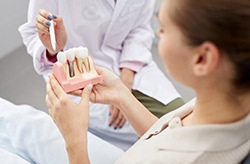 During your consultation, one of our expert dentists will examine your mouth, how many teeth you're missing, and the overall condition of your oral health. Then, we'll go over all your tooth replacement options, what the process looks like step-by-step, and an estimate for your treatment's cost and timeline. Depending on the health of your teeth, gums, and jawbone, we may recommend completing preliminary treatments to ensure your dental implants are successful.
Dental Implant Surgery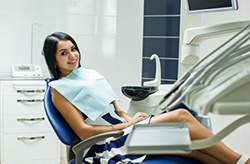 After your recommendation has been made, Dr. Beck will plan out your surgery. Many dentists have to refer their patients to other dental offices for implant placement. However, we can complete the whole implant process from start to finish right here in our dental office. This delivers you the most convenient and consistent treatment.
During surgery, our in-house specialist will make small incisions in your gums to reach your jawbone. Then, they will drill holes into your bone to place your dental implants. While this process sounds painful, our dental team will make sure that you're comfortable and numb before beginning. Your jawbone also doesn't contain pain-sensing nerves, making the procedure much more comfortable than you would guess.
Dental Implant Osseointegration & Abutment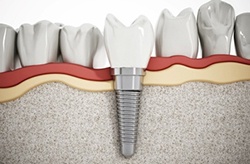 Once your implants are placed, we will allow four to six months to let them fully integrate into your jaw—a process called osseointegration. Dental implant posts are made of titanium, which is a biocompatible material that enables this process to occur. While this sounds like a long healing time, this osseointegration is precisely why you can enjoy dental implants for a lifetime with proper care. They are also the only replacement that provides your jawbone with the stimulation that it needs to stay strong and healthy.
Once your implants are completely fused to your jaw, Dr. Beck will mount small abutments (connectors) on top of the posts that allow for their restoration.
Placement of Dental Implant Restorations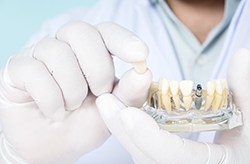 Lastly, Dr. Beck will make sure that you're happy with your custom-made crown, bridge, or denture, and then permanently restore your smile. These personalized restorations are made to match the size, shape, and color of your natural teeth. With dental implants, you can enjoy a beautiful smile that looks and feels natural.
Benefits of Dental Implants
With 120 million Americans missing at least one permanent tooth, it's no wonder why dental implants are getting more popular, with more than 5 million being placed every year. Compared to dentures that rest on the gums and traditional bridges that are attached to natural teeth, dental implants are unique in that they're placed directly in the jawbone, and as a result they offer a lot of benefits that you wouldn't get from the more traditional options. Here's how dental implants could potentially enhance your quality of life along with your oral health.
Day-to-Day Benefits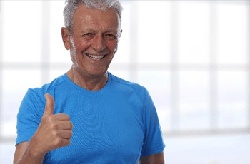 No Slipping: Traditional dentures may periodically slip out of place if they're not fitted correctly or if you attempt to chew some potentially problematic foods. But if your new teeth are attached to implants, they'll permanently stay in place so that you don't have to worry about them moving at an embarrassing time.
Enhanced Chewing: Because traditional dentures don't have the strength and stability of real teeth, they can make chewing sticky, crunchy, or hard foods difficult. Dental implants provide 95% of the chewing strength of real teeth and are permanently anchored in place, letting you eat virtually anything you want.
Oral Hygiene: It's somewhat easier to take care of dental implants than dentures. Your new teeth will be attached to your implant posts at all times, so instead of having to worry about taking them out to clean and soak them on a regular basis, you can just keep brushing and flossing like you did before.
Health Benefits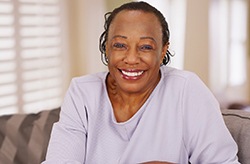 Easier to Clean: Compared to other tooth replacement options, dental implants require very minimal maintenance in the form of good oral hygiene and regular dental appointments. This makes it easy to keep your mouth as healthy as possible.
Prevent Bone Loss: Since your implants become integrated with the jaw, they will stimulate the bone whenever you bite or chew. This stimulates the area and encourages the body to continue maintaining the jaw. This prevents the bone loss that you otherwise would have experienced after losing teeth.
Improved Comfort: Dental bridges require us to remove enamel from existing teeth, which can result in tooth sensitivity. Dentures rest on the gums and can result in sores as a result, especially if they don't fit correctly. Dental implants do not have either of these problems.
Long-Term Benefits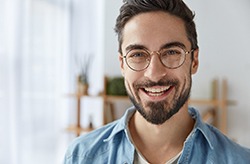 A Reliable Smile: Once dental implant placement is complete and your mouth has fully healed, you can count on the results lasting a long time. The success rate of dental implants is 95%, and they can last for several decades.
Fewer Replacements: Dentures and dental bridges will need to be replaced periodically, but dental implants can often last for the rest of a patient's life.
Save Time and Money: Since you won't have to worry about the fit of your restoration and can expect fewer replacements, you likely won't have to visit our dental office as often and can therefore save a significant amount of time and money.
Who Can Dental Implants Help?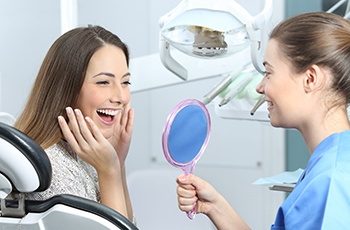 At Beck Dental Care of Columbia, we offer many dental implant solutions to help you realize your dream of a full, permanent smile. If you have just a single tooth missing, need to have a damaged tooth removed and replaced, or even want to rebuild your whole smile, dental implants might be just the treatment for you.
Who Is a Good Candidate for Dental Implants?
During your initial consultation, your implant dentist in Columbia will look for a few key traits that make you a good dental implant candidate, such as:
Being in good enough overall health to undergo minor oral surgery
Having enough jawbone density to accommodate dental implants
Being committed to practicing good oral hygiene habits and breaking bad ones (poor oral hygiene, gum disease, cavities, and smoking can all contribute to dental implant failure)
Even if you do not meet all of these standards, we can help you meet them. For instance, we offer bone grafting to strengthen your jawbone if you have suffered from bone loss.
Most people who have lost teeth are eligible for dental implants. As an incredibly versatile treatment, they can replace any number of missing teeth.
Missing One Tooth
Having one missing tooth is more common than you might think, even for younger folks. According to the American College of Prosthodontists, about 178 million American adults have lost at least one tooth. Using a single dental implant, we can solve this problem and seamlessly complete your smile.
We can vertically insert the implant post in the spot where the lost tooth once was. Then, we'll place a customized dental crown on top of it. Compared to a traditional dental bridge, an implant crown is more reliable and lasts much longer. It's also self-supporting, meaning it doesn't require the removal of healthy tooth structure to stay in place.
Missing Multiple Teeth
There are many reasons why a person may be missing several teeth, such as an accident, a congenital dental issue, or years of poor oral habits. No matter the cause of your tooth loss, dental implants in Columbia can help.
If your missing teeth are consecutive, a dental implant bridge may be the solution for you. We can place an implant at either end of the space in your grin to support a lifelike dental bridge, literally bridging the gap.
For missing teeth that are located throughout the mouth, a small number of precisely placed dental implants can hold a personalized partial denture in place.
Missing All Teeth
If you're missing all of your teeth, will be in the near future, or just don't like dealing with the inconveniences of traditional removable dentures, implant dentures are a great choice. An average of four to six implant posts can be placed at strategic locations throughout the jaw to support a full denture, instantly bringing back an entire row of missing teeth. Plus, implant dentures will not feel loose, slip around, or have to be replaced every few years like traditional dentures notoriously do.
Learn More About Implant Dentures
Understanding the Cost of Dental Implants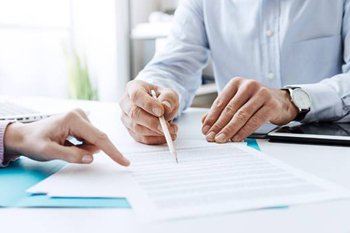 The cost of dental implants will vary dramatically based on a number of determining factors. In order to offer an accurate estimate of the out-of-pocket costs of treatment, you'll need to schedule a tooth replacement consultation appointment in our Columbia dental office. During your consultation, one of our dentists will review your situation and outline the costs associated with every step of your treatment plan. We can also help you make the most of dental insurance benefits when applicable. Read on as we cover some of the most important information about the cost of dental implants in Columbia below.
Preliminary Treatments & Dental Implant Surgery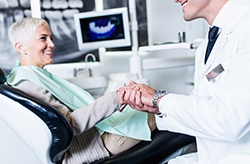 If you are not initially a good candidate for dental implants, you may need to complete preliminary treatments like bone grafting or gum disease therapy in order to qualify. Naturally, the cost of these procedures will add to the final price of your dental implants, but they will ensure that your treatment is as successful as possible.
The dental implant placement surgery will incur a cost of its own as well. This price will depend on factors like where in the mouth your dental implant is being placed and what kind of dental sedation you opt for. Our talented specialists place dental implants right here in our dental office, saving you the time, money, and inconvenience of seeing an unfamiliar outside dentist.
The Parts of Your Dental Implant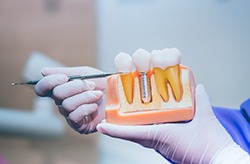 The largest factor influencing the cost of your dental implant treatment will be the dental implant or implants themselves! We will need to consider numerous variables, including:
Number of dental implants: Naturally, the more implants you require, the higher the cost. However, the individual cost of each implant tends to go down when more implants are used.
Type of restoration: The crown, bridge, partial, or full denture supported by your dental implants will come at a price point of its own.
Size or material: Dental implants can be crafted out of a variety of materials and in different sizes to accommodate certain needs, which will influence their cost.
Brand of dental implant: There are many different brands of dental implants, but we only use implants from companies that have a long-standing reputation for producing reliable, high-quality dental implants.
How Dental Implants Pay for Themselves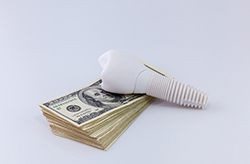 Dental implants have a higher upfront cost than dentures or dental bridges, but they are often the more cost-effective choice in the long run. Since they can be cared for like natural teeth, you won't need to buy any special cleaning solutions or pastes. They're also much stronger than traditional restorations, so you shouldn't need to pay for practically any repairs or readjustments. Notably, while dentures and dental bridges need to be replaced every five to seven years, dental implants have the potential to last a lifetime and save you thousands of dollars in replacements alone! Most importantly however, patients agree that the confidence and quality of life dental implants can help you regain is truly priceless.
Does My Dental Insurance Cover Dental Implants?
Unfortunately, the majority of dental insurance providers do not cover the cost of dental implants or their surgical placement. That doesn't mean we won't be able to utilize your benefits. Preparatory procedures and tooth replacement options will usually receive some coverage through your benefits policy, and restorations are often partially covered as well. We'll help you maximize these benefits.
Making Dental Implants Affordable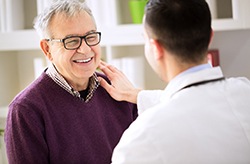 If you are uninsured, flexible financing options through CareCredit are available to help make your dental implants affordable. This third-party company offers qualifying patients low- to no-interest payment plans that work similarly to a credit card. You'll get the dental implants you need right away, and their cost will be broken up into smaller, more manageable chunks that you can pay back over time.
Advanced Dental Implant Procedures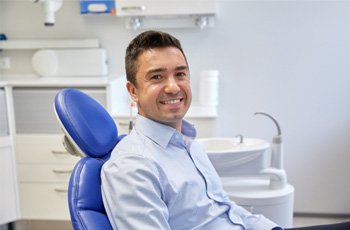 Part of the reason that dental implants have an extremely high success rate is that potential complications are identified and addressed before the treatment begins. Thanks to a number of advanced procedures that our practice offers, more patients – even those that might not be able to have the treatment done otherwise – can benefit from dental implant placement. Below are some examples of procedures we might recommend before you get dental implants.
Bone Grafting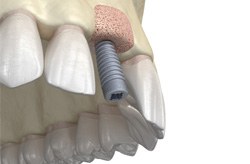 Without a sufficient amount of bone tissue, your dental implants won't be able to form a strong bond with your jaw. If we find that you don't have enough bone density for implant posts, we may recommend bone grafting to correct the problem.
The procedure normally involves taking bone tissue from another part of your body. Sometimes bone from a donor's body may be used instead. In either case, the grafting material will be applied to the weakened area of the jaw so that new bone will grow.
Your jaw will need time (usually several months) to heal after a bone graft. Once it does, we can start discussing the next steps of the dental implant process.
Sinus Lift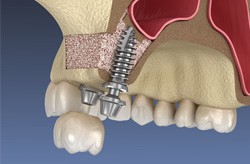 A sinus lift is often necessary when placing dental implants near the back of the upper jaw. Bone density in this area tends to be low, and the sinuses are often very close to where the dental implants need to be placed. To make sure that implants can be inserted safely, we can raise the sinuses and pack bone grafting material in the space below them. Doing so helps ensure that the implants can successfully join with the jawbone without damaging the sinuses.
Like with bone grafting, it takes time to recover from a sinus lift. You'll typically be ready to move forward with the dental implant process after about 4 to 12 months.
PRP/PRF Treatment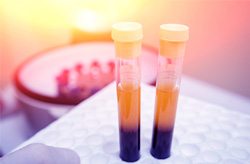 After dental implants have been placed in your jaw, we'll take whatever steps we can to make the recovery process a smooth one. To that end, we may recommend using either platelet-rich plasma (PRP) or platelet-rich fibrin (PRF). Both PRP and PRF are made by processing your blood in a centrifuge and drawing out the cells containing growth factors. By applying PRP or PRF to the implant site, we can speed up the healing process and reduce your risk of developing an infection.
Ridge Expansion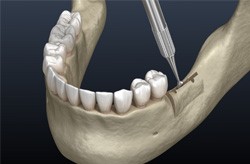 If we find that your jaw is not wide enough for dental implants (which may be a result of tooth loss but can also be a side effect of age or disease), a ridge expansion might be necessary. For this procedure, we divide the ridge of your jaw into inner and outer sections. After gently wedging these sections apart, we can place bone grafting material between them. Once your mouth has completely recovered, there should be plenty of room for your jaw to receive dental implant posts.
Dental Implant Technology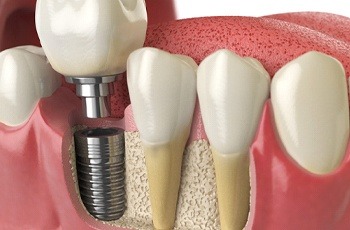 Dental implants are considered the "gold standard" in tooth replacement and can last a lifetime - when the procedure is done correctly. And while there's no question that it's well worth the investment, it's still something that (hopefully) you'll only need to have done once. With so much on the line, it's important to make sure your implant procedure is done right from the beginning. At Beck Dental Care of Columbia, we have the advanced technology to make that happen!
Digital X-Rays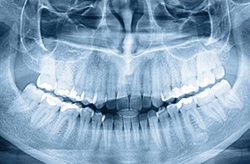 X-rays have been used for around 100 years now to help dentists find and diagnose problems that they can't see with their eyes alone. More recently, digital X-rays have been a game-changer because they provide better images of your teeth and jaws that we can easily manipulate (e.g. change the contrast, sharpness, etc.) to better see what we need to. Not to mention that they use up to 90% less radiation! This is incredibly helpful during each stage of the implant process and also allows us to monitor your implants in the future to make sure the jawbone around them remains strong and stable.
During the consultation and initial planning stage, we'll take a special type of digital X-ray called a panoramic X-ray. This shows us the entire structure (roots and crowns) of all your teeth, your upper and lower jaws, sinuses, TMJ, and more. With this comprehensive view of your teeth and jaws, we can rule out possible complications before recommending dental implants and make sure they're a good choice for you. After your implants are completed, we'll evaluate them at your checkups with smaller, routine X-rays (done once a year) to catch potential problems as early as possible.
3D Cone Beam Scanner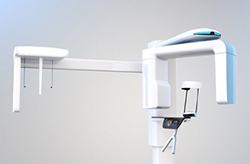 For the surgery itself in which we place an implant in your jaw, we want to be as accurate and precise as possible. To do that, we need as much information as possible beforehand about your teeth, jaws, nerves, and other oral anatomy. Digital X-rays are an excellent tool that provides an overview of everything, but they only give us a two-dimensional image of three-dimensional structures.
With a 3D Cone Beam scanner, we see a life-like, three-dimensional picture of your teeth and jaws, which allows us to improve the quality of your implant procedure in several ways:
Since we can see the size, density, shape, and thickness of your jawbone, we know exactly where to place the implant so it has the maximum amount of support.
By being able to see the many nerves that run through the jaw and oral cavity, we can be certain to avoid them and prevent uncomfortable complications.
With less chance of improper placement, you'll have a faster, more comfortable healing and recovery process.
Our goal is to make the implant process as smooth as possible and help our patients enjoy their new smile for life. Since each person's anatomy is completely unique, it just makes sense to use tools that allow us to personalize each implant procedure.
Dental Implant Post-Op Instructions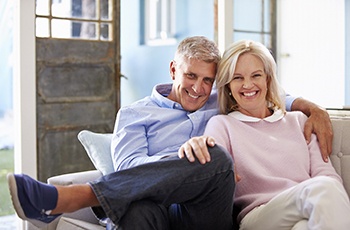 At Beck Dental Care of Columbia, we make dental implant treatment easy for you. Instead of referring you to outside specialists for your surgery, we bring the specialists to you! This also makes it easier for us to provide you with the dental implant post-op instructions in Columbia that will lead to a smooth recovery. Below, we've outlined the basics of what you need to know about healing from dental implant surgery.
What to Do Directly After Dental Implant Surgery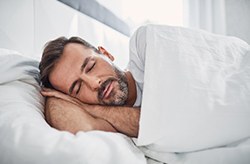 Caring for your mouth in the days following your surgery is crucial to the long-term success of your implants. During this period, the ultimate goal is to let a blood clot form over the implant site so that your gums can heal properly. If the blood clot is disturbed, it could cause dry socket, which is not only painful, but also interferes with healing.
To prevent dry socket, make sure to avoid:
Blowing your nose or forcefully spitting (instead, dab at your nose with tissues and swallow excess saliva).
Drinking from straws.
Placing your tongue or fingers near the surgical site.
Common Side Effects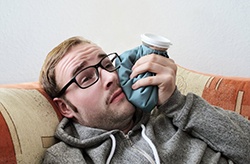 If this is your first time having oral surgery, it can be hard to tell which symptoms are normal and which ones you should be worried about. You should notice your discomfort gradually fade over the next few days. If you find your pain getting worse instead, please contact your implant dentist in Columbia right away.
As you're healing from your procedure, you'll likely experience these side effects:
Intermittent bleeding, which can be curbed by placing gentle pressure on the gauze over the implant site.
Swelling, which should gradually subside but can last for a week or more. You can reduce swelling by applying a cold compress to your jaw or cheek for 10 minutes at a time.
General discomfort, which can be remedied by taking the medications we have prescribed or recommended for you.
Diet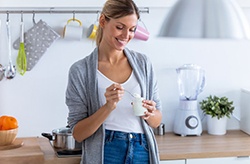 We highly suggest maintaining a soft food diet for a week or so after dental implant surgery. Before your procedure, stock up on items like:
Yogurt
Ice cream
Mashed potatoes
Pasta
Soup (as long as it's not very hot)
Pudding
Scrambled eggs
Once your discomfort lessens, you can gradually introduce heartier foods into your diet, but avoid chewing directly with the implant site.
Health & Oral Hygiene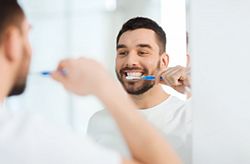 Keeping your mouth clean after your surgery is essential for your dental implants in Columbia to successfully integrate with your jawbone. Starting the day following your procedure, you can brush your teeth as normal, but be careful around the surgical site. Rinse your mouth two or three times a day (ideally after every meal) with saltwater or alcohol-free mouthwash. Just don't spit it out too hard.
What to Do After Your New Teeth Are Attached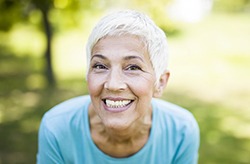 Now that you've finished healing, all that's left to do is have us place your crown, bridge, or denture on top of your implants. Afterward, your gums might be slightly sensitive for a day or two, but over-the-counter pain medication should be more than enough to manage it. Let us know if you experience bleeding or intense swelling. Other than that, you're free to make the most of your new and improved smile!
Maintaining & Caring for Your Dental Implants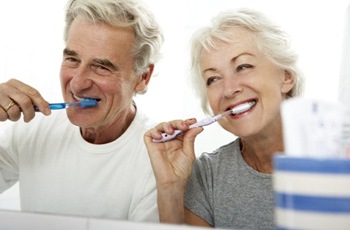 One of the reasons behind the impressive popularity of dental implants is their potential to last exponentially longer than other tooth replacements. By practicing proper dental implant care in Columbia, you can expect your new teeth to last for years, if not decades to come! The good news is that maintaining and caring for your dental implants is not that different from doing the same for natural teeth. Read on to learn five simple tips for keeping your dental implants in great shape for as long as possible.
Prioritize Oral Hygiene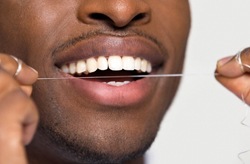 Just as you did when you had all of your natural pearly whites, you should brush twice a day and floss at least once daily when you have dental implants. This prevents lingering food particles from attracting bacteria that could infect your gum tissue and compromise your implants' foundation. If you have any natural teeth left, using a fluoridated toothpaste can strengthen them against decay. We also recommend rinsing with mouthwash on a regular basis to target bacteria and plaque in areas of your mouth that your toothbrush and floss cannot reach.
Eat a Healthy Diet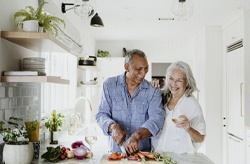 Denture-wearers often have a hard time chewing nutritious foods like tough meats and crunchy vegetables. As a result, their overall health suffers. In contrast, dental implants in Columbia restore almost all of your original biting power, allowing you to enjoy all of your favorite foods as well as maintain a balanced diet. Take advantage of this by incorporating mouth-healthy items into your diet, such as calcium-rich dairy products, lean meats, and fresh produce. These foods and drinks contain nutrients that help your gums and remaining teeth stay in good shape.
Break Bad Habits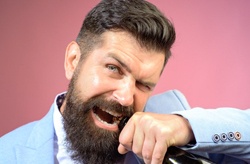 Whether or not you have dental implants, certain habits carry the risk of damaging your smile. Opening bottles with your teeth, chewing on pens or pencils, eating ice, and biting your fingernails can all harm your implant restoration or even cause implant failure. Additionally, you should quit using all tobacco products before your implant placement surgery, as it could inhibit the posts from integrating with your jawbone.
Protect Your Dental Implants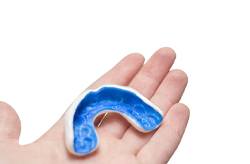 Do you regularly play a sport with a high risk of impact to the face? If so, you should wear a mouthguard to protect your smile, just as you would wear a helmet to protect your head. The same principle applies if you have a habit of grinding your teeth at night. Over time, grinding and clenching can wear down your restoration. Fortunately, your implant dentist in Columbia can craft a personalized oral appliance designed to minimize damage in both of these situations.
Schedule Regular Dental Checkups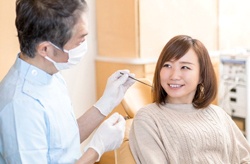 Even patients who have replaced all of their teeth with dental implants should still come into our dental office at regular intervals for checkups. While dental implants cannot develop cavities, they can still fail if the gum tissue supporting them is unhealthy. Routine appointments give our team the chance to evaluate the health of your mouth and implants. We can then treat any potential problems early on, which could end up saving you money on expensive procedures down the road.
Dental Implant Frequently Asked Questions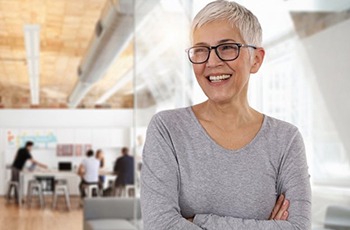 While your implant dentist in Columbia will be happy to answer any of your questions at your consultation, we understand if you have a few questions or concerns. After all, dental implants are a complex treatment with many steps. To make the process a bit more convenient for you, we've answered a handful of frequently asked questions about dental implants below.
Are Dental Implants Safe?
When placed by a qualified professional like Dr. Victor Beck, Jr., dental implants are incredibly safe. His advanced training in dental implant placement ensures that your procedure will go smoothly. He'll also make sure to fix underlying oral health issues, such as gum disease and low jawbone density, before the surgery to increase your chances of a safe and successful procedure. If you have diabetes, cancer, or other health conditions that could potentially complicate surgery or the healing process, we'll talk about that during your consultation.
Does Getting Dental Implants Hurt?
Having titanium posts inserted into your jaw may sound painful, but rest assured that we will numb your mouth with a local anesthetic before the procedure begins. You will most likely be sedated as well, further lowering your body's ability to register pain. Plus, the jawbone does not contain very many pain-sensing nerves.
While the surgery should not hurt, your mouth may feel sore for the next few days. Take your prescribed or over-the-counter pain relievers as directed. Applying a cold compress to the side of your face in ten-minute intervals can also help.
Am I Too Young to Get Dental Implants?
If dental implants are placed before a patient's jaw is finished developing, it may interfere with further bone growth, potentially causing complications. For that reason, we generally do not recommend dental implants for patients who are younger than 18. In fact, many people's jaws do not fully develop until their mid-twenties.
If you're young and are interested in dental implants, we'll closely examine your jaw to determine whether it will be able to accommodate the implants.
Am I Too Old for Dental Implants?
Once your jaw has finished developing, there is no upper age limit for dental implants in Columbia. That said, seniors are more likely to have additional health problems (like jawbone loss) that could make dental implant treatment more difficult. In many cases, though, you could still receive dental implants; you simply may have to wait a bit longer as we perform the necessary preparatory work.
How Long Do Dental Implants Last?
Most traditional restorations like dental bridges and dentures can be expected to last at least a decade before needing replacements. However, dental implants can go as far as several decades to a lifetime if you take proper care of them. This is mainly due to the way they're placed in the jawbone, allowing you to have a new permanent tooth root that can stimulate the bone and preserve the rest of your smile. Of course, their lifespan will depend on the measures you take to maintain them.
To ensure a long-lasting tooth replacement, you'll need to brush, floss, and rinse with ADA-approved mouthwash every day. Avoid eating food that's particularly hard or sticky, and don't use your teeth as tools. Also, visit your dentist every six months for checkups and cleanings, that way they can help monitor your progress and address any issues they might detect.
What Can Cause Dental Implants to Fail?
It's quite rare for dental implants to fail, but the possibility still exists. The two biggest culprits of treatment failure are failed osseointegration and peri-implantitis. Firstly, the titanium posts may not properly integrate with your jawbone, especially if the patient previously had lower bone density in the area. Peri-implantitis is an infection similar to gum disease, which begins to form due to poor oral hygiene and can end up damaging your bone, gums, and connective tissues holding the implant in place.
Other potential causes include tobacco use, teeth grinding, certain medications, radiation to the neck and head, and particular health conditions (like diabetes, osteoporosis, and cancer). That's why your dentist will provide you with specific instructions on how to care for your smile after your treatment, that way you can minimize your risk of implant failure.
How Long Does It Take to Recover from Dental Implant Surgery?
Even though dental implants involve minor oral surgery, the modern techniques used can ensure a much smoother and quicker recovery. In many cases, patients should be capable of continuing their usual activities the day after their surgery. However, you won't want to perform any strenuous activity for the first week or more, as this can interfere with your healing process. The last thing you'd want is for the blood clot that needs to form around the surgical site to become disturbed.
Your implants should integrate with your jawbone within three to six months. Any bleeding or swelling in the mouth typically stops after two to four days from your appointment. To keep yourself comfortable, make sure to take over-the-counter or prescribed painkillers as instructed. Use a cold compress on the outside of your cheek to help numb the area as well.
Can I Get Dental Implants If I Smoke?
While this is possible, those who smoke have a significantly higher chance of dental implant failure. This is because tobacco products can interfere with various factors, such as your metal posts' ability to fuse with your jawbone, and can cause dry mouth and slow down your healing process. Smoking can even lead to dry socket, which can dislodge the blood clot that's supposed to form around the surgical site. That's why smokers will need to quit at least two weeks before their surgery and wait two to three months afterward. For best results, consider quitting the habit altogether. Our team will be happy to provide you with resources to help with this process.