Smile Makeover – Columbia, TN
Create the Smile of Your Dreams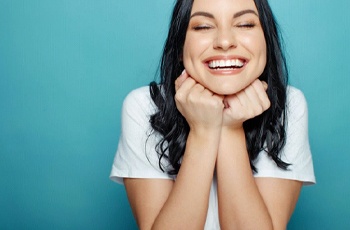 Are your teeth suffering from multiple flaws that keep them from looking and feeling their best? If so, then it might take more than a simple teeth whitening treatment to bring out your smile's full potential. With a smile makeover in Columbia, TN, our skilled team of dentists here at Beck Dental Care of Columbia can address all of the imperfections that are holding your grin back. Contact us today to learn more we can create the smile of your dreams with a custom smile makeover!
How Does a Smile Makeover Work?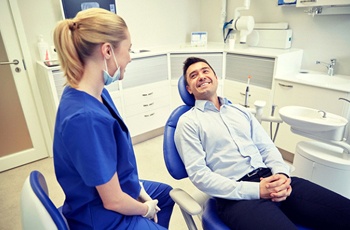 A "smile makeover" is actually an umbrella term for a wide array of cosmetic dental services aimed at improving the appearance (and sometimes even the function) of your teeth. Because each patient has different needs in terms of which treatments they require, the details of a smile makeover can vary greatly. It's important to sit down with your cosmetic dentist in Columbia for an initial consultation so that we can evaluate your needs and determine the most efficient, effective way to address them.
Depending on the specific changes you wish to make, your smile makeover can consist of several possible services, such as:
Teeth whitening
Dental bonding
Veneers
ClearCorrect clear aligners
Dental crowns
Tooth-colored fillings
And more!
Before we go through with your smile makeover, we can create wax-up models that let you "preview" your new smile. This ensures you'll achieve the exact results you want!
The Benefits of Getting a Smile Makeover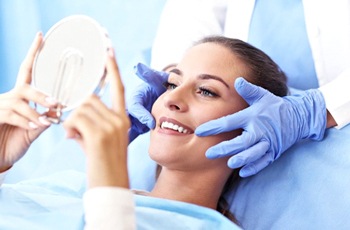 Investing in a smile makeover is a worthwhile choice that lets you enjoy several benefits, including:
Results that can last for many years.
A newfound sense of self-confidence.
A more youthful appearance (stained, broken, or missing teeth are often associated with old age, so fixing these issues can take years or even decades off of your smile).
Greater dental function (restorations like crowns can make chewing easier).
Improved oral health (seeing a beautiful set of pearly whites in the mirror can motivate you to take better care of them).
Understanding the Cost of a Smile Makeover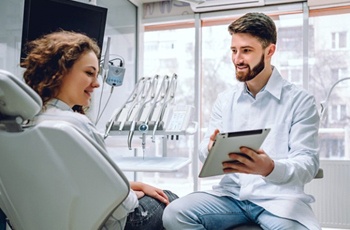 No two smile makeovers are exactly alike; they're naturally going to come at different price points based on which treatments you're undergoing. Therefore, our team can't even give you an accurate cost estimate until you've met with us for a consultation.
If one or more of the procedures involved can be considered necessary to restore or improve your dental health (such as getting a crown to protect a broken tooth), then there's a chance that your insurance will provide at least partial coverage. At Beck Dental Care of Columbia, we work with a variety of dental insurance providers and we're in-network with Delta Dental, BlueCross BlueShield of Tennessee, and United Healthcare. Our dental office also accepts third-party financing through CareCredit to make your smile makeover more affordable.
Smile Makeover FAQs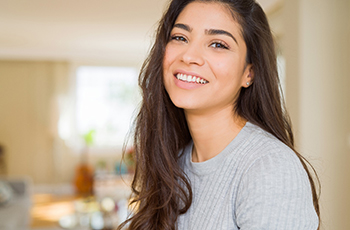 Ready to transform your smile? After reading the information above, you might be considering a smile makeover in Columbia to achieve your dream look. While it can give you your desired results, it's a big commitment. Our team at Beck Dental Care understands you may have a few concerns, which is why we've decided to answer some frequently asked questions below. Should you not find what you're looking for, don't hesitate to contact our office for personal assistance!
How Many Treatments Can You Include in a Smile Makeover?
You'll be happy to know that you can include as many treatments as you want in a smile makeover! Of course, it all depends on the cosmetic procedures your dentist offers. At Beck Dental Care, we can help you achieve your smile goals with one or more of the following procedures:
Veneers
Teeth Whitening
Dental Bonding
During your consultation, we'll examine your mouth to determine which services you'll benefit from the most. Based on those results and your preferences, we'll create a custom treatment plan that satisfies you. Rest assured – we'll explain all of your options and the expected costs to ensure you make the best decision for your grin and budget!
Is a Smile Makeover Safe?
Absolutely! Like other cosmetic procedures, smile makeovers are completely safe and won't damage your teeth or gums. Treatments like teeth whitening and dental bonding don't use toxic chemicals, which means you don't have to worry about the products wreaking havoc on your oral health. However, veneers do require some enamel removal, so you'll need to be in good health before getting them.
It's also important to keep in mind that not every patient is suited for every kind of dental work. If you have pre-existing conditions (i.e., tooth decay or gum disease), they'll need to be addressed beforehand to prevent complications. Otherwise, it could lead to painful and costly problems down the line.
Does a Smile Makeover Hurt?
Not at all! Our team will do everything possible to make your experience as comfortable as possible. The good news is that most cosmetic dental treatments, like whitening and bonding, are non-invasive and won't even require a local anesthetic. If your teeth need to be reshaped for veneers, your mouth will be numbed beforehand to minimize discomfort. Any soreness or sensitivity you feel after cosmetic work is mild and should fade after a few days.
How Do You Maintain Smile Makeover Results?
The best way to preserve your results is by practicing good oral hygiene. You must brush twice a day, floss daily, and rinse every day with an ADA-approved mouthwash to keep your smile in optimal condition. Additionally, you should visit our office at least twice a year to spot and treat any issues that could threaten your new smile. It's also a good idea to avoid bad habits like using your teeth as tools, teeth grinding, and consuming dark-colored foods.