Full Mouth Reconstruction – Columbia, TN
Rebuilding a Healthy, Strong Smile
Do you struggle with severe or complex dental problems? Whether a patient has broken teeth, decayed teeth, missing teeth, gum disease, or TMJ problems and more, full mouth reconstruction in Columbia, TN can address them all. Each reconstruction is custom-designed based on a patient's particular needs, and in the end, even the most problematic smile can be made healthy and beautiful again. Contact us today to learn more about this customized restorative service.
Is Full Mouth Reconstruction Right for Me?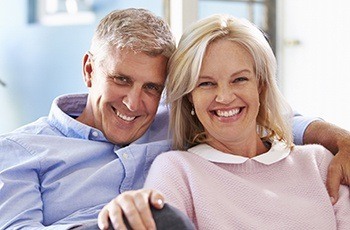 Think it's too late for your smile? We beg to differ! Even individuals who have struggled with complex or extensive dental problems for years can benefit from full mouth reconstruction. Issues like missing teeth, decay, gum disease, and more are all highly treatable. It is possible, not just to restore the function of the mouth, but also its appearance, all thanks to a carefully planned course of treatments. Many people who have undergone full mouth reconstruction find it easier to speak, talk, and smile. They may even reap substantial benefits for their mental and emotional health.
The Full Mouth Reconstruction Process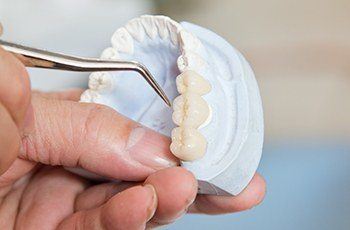 Full mouth reconstruction begins with a consultation with a qualified dentist in Columbia. Our team will evaluate your needs and learn about your goals for treatment. If you have something specific in mind that you would like to accomplish, be sure to let us know. We may also use advanced technology to give you a preview of what your smile will look like when your full mouth reconstruction is complete.
Some procedures that are often included in a full mouth reconstruction plan include:
Crowns and fillings to repair damaged teeth
Dental implants, bridges, or dentures to replace missing teeth
Periodontal therapy to address gum disease
Cosmetic treatments to put the final touches on your new look
Understanding the Cost of Full Mouth Reconstruction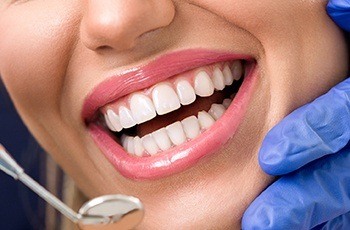 The cost of full mouth reconstruction varies from patient to patient. It depends on numerous factors, including which procedures you undergo, as well as the extent of those procedures. Many of the treatments included in full mouth reconstruction are at least partially covered by insurance; our team will be happy to help you verify your benefits and file your claims. We are even in-network with a number of major plans. Most patients are also eligible for a low-interest payment plan through CareCredit. Although full mouth reconstruction can seem pricey at first, it is a worthwhile investment in your oral health and overall wellness.