Children's Dentistry in Columbia, TN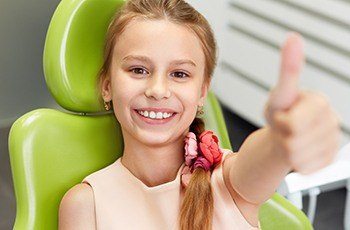 The ADA recommends that your child should see a dentist by the time their first tooth erupts or when they reach one year old, whichever comes first! Our dental team and your reliable dentist are always available to answer questions you might have about your child's developing smile and offer comprehensive children's dentistry in Columbia, TN.
Your child's dental health routine really starts at home. Here are a few ways you can help them have a bright and healthy smile for years to come:
Brush WITH Them – This shows your children how they should be brushing their teeth. We recommend brushing twice a day for at least two minutes with a fluoride toothpaste.
Make Sure They Floss – Make sure their entire mouth is clean with a daily dental flossing.
Limit Sweets and Soda – These attack their tooth enamel.
Jack on the exceptional staff at Beck Dental Care of Columbia