Teeth Whitening – Columbia, TN
Get Dramatically Whiter Teeth in No Time
Dealing with coffee stains? Have wine, tea, and dark foods dimmed your smile? At Beck Dental Care of Columbia, you'll be happy to know that we have a solution for you. We offer professional teeth whitening in Columbia to immediately improve the appearance of your grin. Our experienced dentists can help remove years worth of stains from your teeth with this fast and effective cosmetic service. To find out if this option is right for you, continue reading or give our friendly team a call today!
Who is a Good Candidate for Teeth Whitening?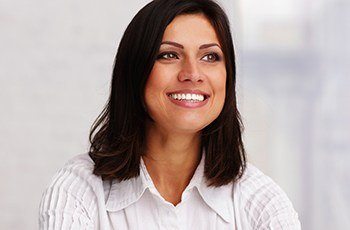 The truth is, almost anyone that is unhappy with the color of their smile is a good candidate for teeth whitening in Columbia. Of course, the only way to know for sure is by attending a consultation with our team at Beck Dental Care of Columbia. During your appointment, we'll review your medical history and evaluate your oral health to determine your eligibility. Based on our discussion, we'll create a custom treatment plan to help you achieve your desired results.
How Does Teeth Whitening Work?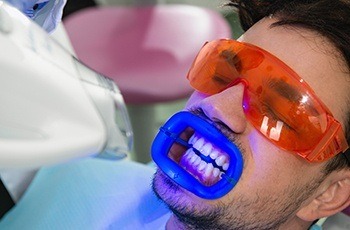 At Beck Dental Care of Columbia, we'll explain how you can choose between our Colgate Optic White Professional in-office treatment or take-home whitening kit. While both are equally capable of producing beautiful results, the timeline for each one is different. Let's take a closer look at each option:
Take-Home Teeth Whitening
Our take-home whitening kits outperform anything you can buy at the grocery store. Many dentists say they rival the results of professional in-office treatment! In as little as one week, you can have a smile that's several shades brighter. A significant benefit of this method is that you can whiten your teeth wherever and whenever it is convenient for you. Want to get it done in the morning? No problem. Feel like whitening before bed? Have at it. This is total whitening on your schedule.
In-Office Teeth Whitening
If you want fast results, in-office whitening treatment is the way to go. Our team will use safe and effective ingredients to quickly brighten your smile. In about an hour, your teeth will be much whiter than before! The powerful bleaching gel penetrates your enamel, removing even the most stubborn stain.
Tips for Maintaining Your Brighter Smile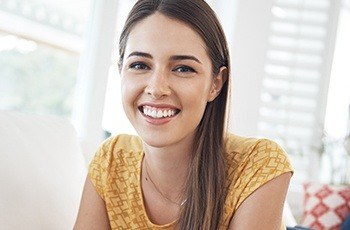 Teeth whitening in Columbia is an investment, which means you'll want to put some effort into maintaining your results. Fortunately, it's easier than you think to keep your smile nice and bright! Here are some tips to keep in mind:
Limit your exposure to dark-colored foods and drinks (i.e., soda, coffee, red wine, tea, curry)
Practice good oral hygiene (i.e., brushing twice a day, flossing daily, rinsing every day with an ADA-approved mouthwash)
Visit your dentist regularly for checkups and cleanings
Avoid poor dental habits (i.e., smoking, biting fingernails, using teeth as tools)
Inquire about at-home touch-ups to maintain your results
Teeth Whitening FAQs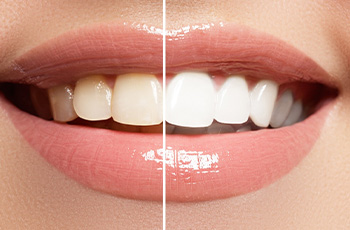 With professional whitening, you can say goodbye to dental stains and enjoy a dazzling white smile again! If you're interested in using this cosmetic treatment to enhance your grin, please review the FAQs below. You'll find answers to some of the most common questions that our patients have asked in the past; we hope that this gives you a clear idea of what to expect during the process. If there's anything you want to know that isn't discussed on this page, remember that you can always call our team at Beck Dental Care of Columbia for assistance!
Does Teeth Whitening Hurt?
Many people worry that the whitening process might be painful, but if the treatment is being performed by a professional, there's little need to worry. There are a number of steps we can take to help you stay comfortable during the whitening process; for example, if multiple whitening sessions need to be performed, we may recommend spacing them out. If your teeth are more sensitive than normal, please let us know so that we can take that into account while planning your cosmetic treatment.
Does Teeth Whitening Damage Enamel?
The short answer is no, the gel used in professional teeth whitening will not damage healthy enamel. Having said that, the chemicals it contains can cause problems if you're currently suffering from tooth decay or gum disease. As such, we only recommend teeth whitening for patients who are in good oral health overall.
It's worth remembering that store-bought whitening remedies can indeed damage your teeth if you're not careful. For example, whitening toothpaste is highly abrasive and can wear down your enamel over time. If you're considering any over-the-counter whitening products, we highly recommend consulting with our team first.
Does Teeth Whitening Work on Dental Crowns?
Dental crowns are not made out of enamel, so they can't be whitened the same way your teeth can. As such, if you have a discolored crown, your best option is to have it replaced with a brighter one. (We recommend that you wait to replace a crown until after your natural teeth have been whitened so that your new restoration can be shaded to match.) The good news is that you can prevent a dental crown from becoming discolored by practicing good habits such as not smoking or avoiding dark-colored beverages.
How Much Does Teeth Whitening Cost?
The answer to that question is different for every patient since the treatment is customized according to each person's needs. Common factors that affect how much you pay include:
Whether you choose in-office whitening or at-home whitening.
The number of sessions needed to get the results you want.
If any restorative care is required before your treatment.
We can give you an estimate at your initial consultation after we've examined your mouth thoroughly. Our team will also take the time to explain the financial options that are available to make teeth whitening more affordable, letting you brighten your grin without putting too much of a strain on your wallet.