Tooth-Colored Fillings – Columbia, TN
Cavity Repair That Blends into Your Smile
When you picture a filling, you probably imagine a piece of metal glinting in someone's smile, right? The sad truth is that over time, the color from metal fillings spills over onto the rest of the tooth, creating a noticeable gray spot that can really put a damper on your otherwise beautiful smile. Thanks to tooth-colored fillings, however, you can say goodbye to those unsightly metal stains and hello to seamless cavity repair! At Beck Dental Care of Columbia, we can restore your decayed teeth with tooth-colored fillings from our Columbia, TN dentist that blend right in with the rest of your smile. If you've been told you need a filling, but don't want to compromise your gorgeous grin, feel free to contact us to get your tooth-colored filling squared away.
What Are Tooth-Colored Fillings?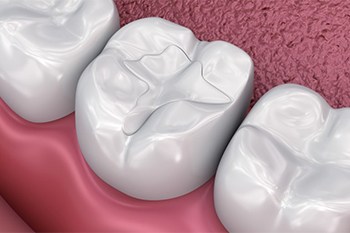 To restore your smile back to full health, one of our dentists will use a tooth-colored composite resin (the same material used in dental bonding) to fill in your cavity. In the past, most dental offices used amalgam, or a mix of various metals, as the standard for fillings, but composite resin is the more popular choice these days. Amalgam fillings require more removal of healthy tooth structure to make room, while tooth-colored fillings allow to you to keep more of your enamel.
Benefits of Tooth-Colored Fillings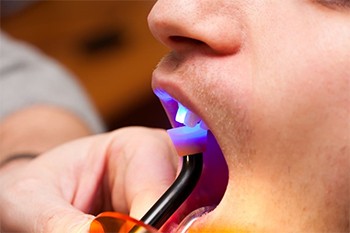 Some of the main reasons people choose tooth-colored fillings over their metal counterparts include:
With amalgam fillings, more enamel must be carved out to place the filling. Tooth-colored fillings bond directly to the tooth, letting you maintain more of your natural tooth structure.
The tight bond between your tooth and the composite resin will keep bacteria from entering your tooth, preventing future decay.
For patients with allergies or sensitivities to metal, tooth-colored fillings present a great alternative to the traditional amalgam.
As amalgam fillings age, the metal corrodes and becomes darker. This can result in dark discoloration of your tooth. Composite resin fillings blend right in with your smile, and as long as you don't consume too many foods and drinks that can stain your teeth, no one will even notice your fillings.
The Tooth-Colored Fillings Process
More often than not, you can get your tooth-colored fillings placed in just one visit to our Columbia dental office. One of our dentists will clean the affected tooth and remove any instances of decay. Once you have worked with us to decide the perfect shade for your tooth, we can apply the composite resin in layers, sculpting it to ensure a perfect fit. When this process is completed, we'll use a special curing light to harden the material into place. Lastly, your tooth will be polished, giving it a completely natural appearance.