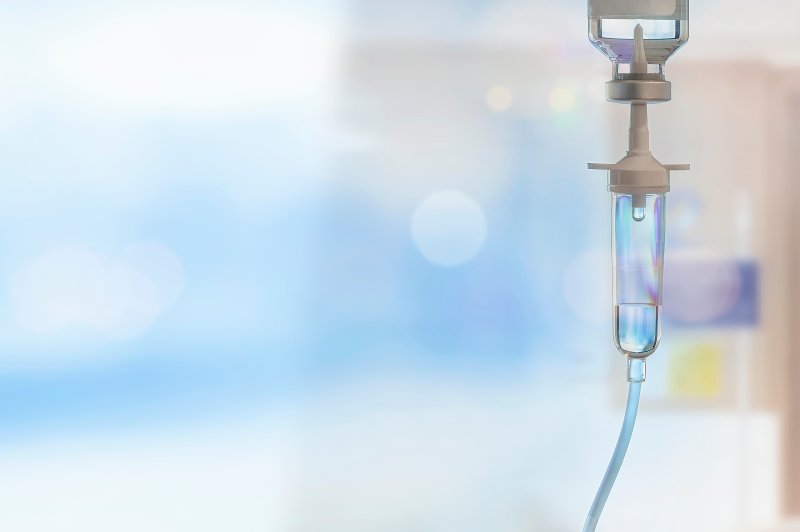 Getting routine dental care is an important part of maintaining a healthy smile. While these visits to the dentist are important, some people hesitate to seek treatment due to dental-related fear or anxiety. If this sounds familiar, then IV sedation may be the ideal solution for you. This form of dentistry will allow you to undergo any procedure while remaining completely relaxed throughout your visit. Read on to learn how IV sedation works and how you can tell if you're a good candidate for it!                                                                                                                                                    
How Does IV Sedation Work?
This form of sedation involves administering an anti-anxiety solution into your bloodstream. Your dental team will first place an intravenous drip into your arm. You should quickly begin to feel less anxious and enter a deeper level of calmness compared to nitrous oxide or oral conscious sedation. Your dentist will then perform your treatment while a trained professional also monitors your heart rate and breathing throughout your procedure. While you'll remain conscious during your appointment, you won't be aware of the sights and sounds around you. Since the effects can go on for a few hours after your visit, you'll need a friend or loved one to drive you to and from the dental office.
What Makes Me a Good Candidate for IV Sedation?
IV sedation is the most powerful option available and is recommended for patients who have the following:
Severe dental fear or anxiety: If you hesitate to visit your dentist from nervousness or fear, then this form of dentistry may be best for you.
Difficulty with local anesthetics: For patients who have difficulty being numbed with local anesthesia alone, IV sedation can further minimize any discomfort during their visit.
A powerful or sensitive gag reflex: It can be uncomfortable to undergo dental work if your gag reflex is very sensitive. IV sedation can drastically calm this reaction.
Multiple treatments being performed in one visit: Your dentist can complete several procedures in a single appointment while you remain completely relaxed.
Discomfort from sitting for prolonged periods: If you have neck or back problems that make sitting for long times unpleasant, IV sedation can help your body remain comfortable.
Who Shouldn't Receive IV Sedation?
Although most patients are eligible for IV sedation, it may not be the best option for everyone. Certain medications, medical conditions, and other aspects can raise your risk of complications from this form of dentistry. But if you're interested in this option, feel free to consult your dentist about it. They'll be happy to review your medical history and determine which sedation dentistry would be ideal for your specific situation. In any case, you can be sure your dental team will do everything they can to make your visit as comfortable as possible!
About the Author
Dr. Victor Beck, Jr. earned his dental doctorate from the University of Tennessee and regularly seeks continuing education to expand his expertise. He's also a member of several groups like the American Dental Association and the American Dental Society of Anesthesiology. He provides a wide range of high-quality services, including IV sedation. If you'd like to schedule a consultation, visit his website or call 931-236-2141.