Meet Our Experienced Columbia Dentist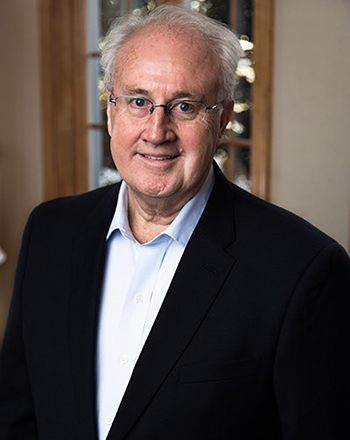 Victor Beck, Jr., DDS
Dr. Victor Beck, Jr. was born in Lawrenceburg, TN and grew up in Columbia, TN. He eventually found his way to Columbia State College, where he graduated summa cum laude in 1970. Just three short years later, he received his DDS (doctor of dental surgery degree) from the University of Tennessee.
For the past 40 years, Dr. Beck has been serving the Columbia, TN community through his private dental office. He has a special interest in helping his patients smile proudly through reconstructive dentistry and cosmetic dentistry, but he and our entire team of dentists can serve all your dentistry needs here at Beck Dental Care of Columbia.
Dr. Beck has been married to his wife, Tricia, for more than 40 years. They have two grown children, Vic III and Adam. In his spare time, Dr. Beck enjoys fishing, gardening, travel, and, most of all, spending time with his grandchildren: Lilli, Charlie, John, Wyatt, Jack, Bennett, and Henry.
In December 2019, Dr. Beck retired from dentistry to spend more time with his family and friends, and enjoy some well-deserved "R&R". His fellow dentists here at Beck Dental Care of Columbia are proud to continue his legacy of outstanding dental care in our Columbia, TN dental office. In partnership with a team of dental experts, we know Dr. Beck's patients will still feel right at home and be well taken care of in our dental office.
Professional Affiliations
Maury County Dental Society
Sixth District Dental Society
Tennessee Dental Association
American Dental Association
Tennessee Academy of General Dentistry
Academy of General Dentistry
American Academy of Dental Practice Administration
American Academy of Cosmetic Dentistry
Tennessee Academy of Cosmetic Dentistry
American Dental Society of Anesthesiology