Implant-Retained Crowns and Bridges – Columbia, TN
Fill in the Gaps in Your Smile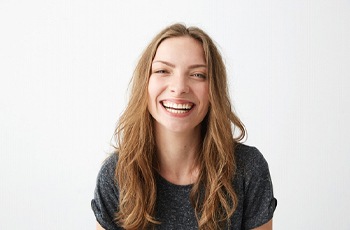 It's our priority at Beck Dental Care to protect your oral health with the best tools available. When a single tooth or a few teeth in a row are missing, the best solution is often a crown or a bridge supported by dental implants in Columbia. Not only do they create a natural-looking smile that you can feel comfortable with, but they also help restore chewing power and keep the jawbone healthy.
What are Implant-Retained Crowns and Bridges?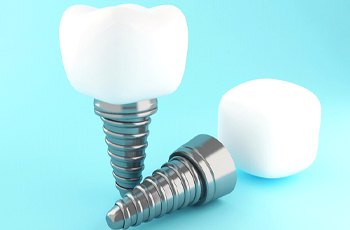 A dental implant is a post that serves as the roots for a tooth replacement. In cases where only one tooth is missing, we can employ dental crowns in Columbia. A crown is made of porcelain and is attached to the implant via a metal connector called an abutment. Each crown is customized for the patient in order to create a natural look; most people won't be able to tell the difference between the restoration and your natural teeth.
When two crowns are supported by implants and connected by other prosthetic teeth, they form a restoration called a bridge. This is used when there are multiple teeth in a row missing, but not so many that dentures would be required.
What's the Process for Getting Implant-Retained Crowns and Bridges?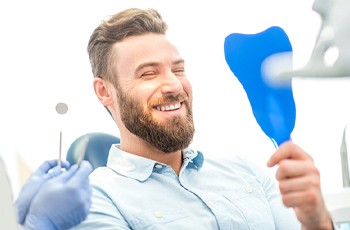 At Beck Dental Care, an expert dentist in Columbia will determine what type of restoration is required after a thorough examination of your mouth and oral health. The dental implants will be surgically inserted into the bone, where they'll naturally fuse with the jaw during osseointegration over the course of 4 to 6 months. After this is complete, abutments will be mounted onto the posts, and finally the crown or bridge will be placed.
Note that the number of implants used will depend on the number of teeth being replaced and the kind of restoration used.
How Do I Take Care of Implant-Retained Crown or Bridge?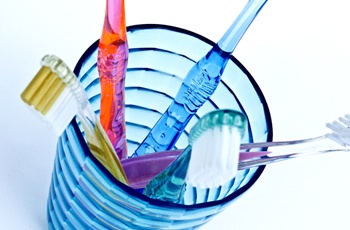 Taking care of dental implants is easy; you can simply continue to brush and floss as you normally would. There are some considerations to keep in mind:
Use a soft-bristled toothbrush and nonabrasive toothpaste so as not to damage the restoration.
Don't forget to brush under and around the crown or bridge.
Use dental floss specifically designed to be used with dental implants.
With good oral hygiene, implants can last a lifetime; however, your crown or bridge may need to be replaced every 5 to 15 years or so.
How Much Will Implant-Retained Crowns and Bridges Cost?
The number of teeth needing replacement, the preparatory steps required, the need for various levels of sedation, and other factors can greatly impact how much you'll end up paying for implant-retained crowns and bridges. During your consultation, we'll provide an accurate estimate based on your particular situation. We'll also make sure you get the most of any benefits provided by your dental plan.