COVID-19 FAQs – Columbia, TN
How We Are Protecting You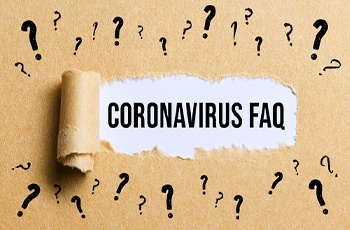 COVID-19 has changed many aspects of daily life for people around the world. Its impact has even reached the dental profession. While we will continue to serve you and look after your oral health needs, we have made some policy changes with the goal of reducing the risk that our patients and/or staff members will contract the coronavirus. On this page, you will get answers to common questions about exactly how we are responding to COVID-19.
What Protective Measures Do You Have in Place?
We have always been very serious about keeping our entire office clean. Now, we are more diligent than ever, and we are implementing recommendations from the CDC, American Dental Association, and other noteworthy organizations on how to prevent the spread of COVID-19. For example, we are cleaning and disinfecting all frequently touched surfaces as often as possible.
Our staff members are wearing extra personal protective equipment (PPE), and we have increased our use of protective plastic barriers. We also have high-efficiency suction and ventilation to reduce the spread of particulates in the air. Everyone who comes into our office is required to undergo an infrared temperature check.
Do I Have to Wear a Mask in the Office?
The CDC recommends that everyone wears a mask or cloth face covering while in public areas. We are requiring all of our patients and visitors to do so (except, of course, when you are being treated in the operatory by your dentist in Columbia). An N95 mask, disposable mask, bandanna, or homemade cloth mask are all acceptable options.
When Can I Get an Appointment?
We want to make sure that our entire family of valued patients receives care in a timely manner. However, we are limiting the number of patients who can be in our office at one time. We are also allowing extra time between patients so we have more time to clean any surfaces where the coronavirus might be lingering. Additionally, please remember that we are trying to catch up on treating patients whose procedures were postponed when our office was closed. We kindly ask that you be patient with our scheduling team as we work to schedule appointments in a way that keeps everyone as safe as possible.
Can My Family Members Come with Me to My Appointment?
If you are going to be sedated during your appointment, you should certainly have someone available to drive you to and from our office. However, we ask that you not bring anyone with you unless it is truly necessary. We want to uphold social distancing protocols to the extent possible. Also, we will ask that you remain in your vehicle until we text you to let you know we are ready to hav eyou enter the practice for your appointment.
Are You Performing Elective Procedures at This Time?
We are happy to care for all the dental needs of our patients. While we encourage them to practice social distancing, we recognize that some treatments, such as those performed by an emergency dentist in Columbia, cannot wait. We are also available to care for less urgent needs at this time. When you call to book your appointment, tell us what your needs are, and we will schedule your visit accordingly.