Advantages of Done in One – Columbia, TN
A Faster Way to a Fully Restored Smile
If you want a faster way to achieve a fully restored smile, Done in One is the clear alternative to traditional dental implants. We all know that implants, in general, offer better results and last longer than any other solution, but the advantages of Done in One in Columbia far outweigh even those benefits offered by regular implants. Not only is a faster, but you won't have to bother with temporary dentures while your permanent restoration is being created! Keep reading to learn more about the advantages of Done In One from our Columbia, TN dentist and dental team.
Why Choose Done In One?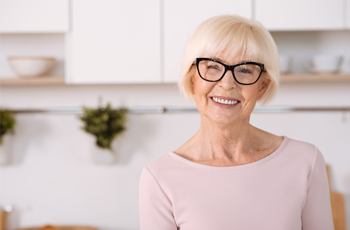 Do you dislike the idea of waiting months for a new smile? You want all the benefits that dental implants can offer, but the timeline doesn't satisfy your standards. At Beck Dental Care of Columbia, we understand time is precious, and you want to spend less time waiting and more time enjoying your new smile.
With Done in One, patients can see dramatic results in 48 hours! If it seems impossible, you'll be surprised to know it is not because of the cutting technology used and implant-supported hybrid bridge. The dental laboratory that creates your custom prosthetic will use facial recognition software to design your teeth virtually before incorporating the use of milling technology. The final restoration will be handcrafted by a master ceramist.
This eliminates the need for temporary dentures, exhaustive waiting, and fewer visits to our dental office.
Advantages Associated with Done In One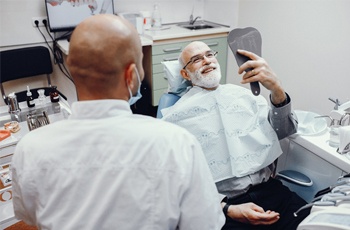 If the significant decrease in wait time isn't enough to have you schedule your consultation appointment, here are some other valuable advantages to the Done in One procedure.
No Temporary Dentures: With traditional dental implants and other "quick" implant treatments, you will need to wear a temporary denture after your initial surgery. With Done in One, there is no need.
Strong Bite Force: Will soft foods be in your short-term future? Yes, but that's typically the result of any type of dental procedure. However, in a few short months, you'll be back to eating anything you like and with natural function to chew and eat with confidence. In fact, your bite force will be stronger than ever.
Customized Smile: Using the best in advanced technology, your smile will be customized with the help of professional designers who can take the size, color, and shape and craft a beautiful smile. In combination with dental computer design and milling technology, your final restoration will be carefully stained by a master ceramist to ensure it looks natural.
Faster Treatment: If you're looking for a magic number, it is 48. That's right! In 48 hours, you'll have a fully restored smile provided by your dentist in Columbia. That is all it takes. Compare that to 6 months for custom dental implants, and it's no wonder people choose Done in One.
Schedule Your Consultation Today!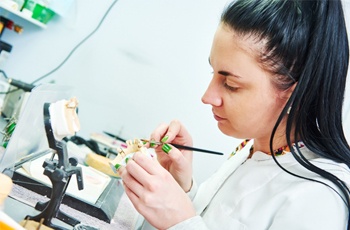 If you're looking for a "dentist near me" who can help restore your smile and give you increased confidence in just 48 hours, contact our dental office today. Our team of highly skilled dentists and professional staff are ready to offer their expertise to put you on a path to a beautiful smile.