Done In One Dental Implants – Columbia, TN
Your Fast Path to a Permanent New Smile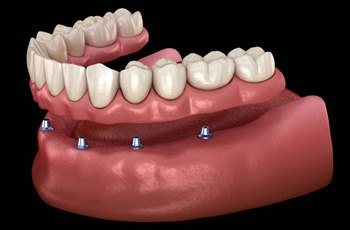 Are you struggling with old, ill-fitting dentures? Do you have multiple missing teeth, and are your remaining natural teeth riddled with problems? Dental implants may be the perfect solution for you. They come with numerous advantages, including outstanding stability and longevity.
Unfortunately, one disadvantage of dental implants that patients often lament is the fact that the procedure can take several months or longer to complete. However, some patients are eligible for much faster dental implant procedures, such as Done In One in Columbia. This remarkable approach to dental implants may be able to permanently replace all of your missing teeth in just a few days!
How Does Done In One Work?
Done In One is a revolutionary full-mouth reconstruction technique. The basics of the procedure are as follows:
You begin with a free consultation in our office. Our team will evaluate your candidacy for dental implants in Columbia, help you understand what to expect from the procedure, and discuss financing options.
We plan your new smile. We'll take some imaging data and talk to you about the size and shape of the new teeth you're going to receive.
You undergo an implant placement surgery, wherein the dental implants will be inserted at strategic locations throughout your jawbone. Patient comfort is one of our priorities. Via anesthesia and/or sedation, we'll ensure that you'll feel little to nothing during the surgery.
Your implants rest for 48 hours while the Done In One laboratory fabricates your new teeth.
We permanently attach your new teeth to your implants. Since they'll be screwed in place, the only time they'll ever be removed is when you visit us for routine dental cleanings.
Advantages of Done In One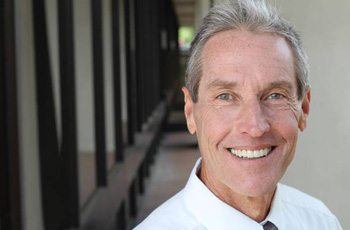 Of course, one of the biggest advantages of Done In One is that the entire procedure takes just a few days to complete. There is no lengthy waiting period between the implant placement surgery and the restoration phase.
The benefits don't stop there. Additional Done In One perks include:
Other fast dental implant procedures outfit you with a temporary restoration soon after the implants are placed. While temporary teeth can look good, they do not always fit as well as they should. Done In One allows you to skip the temporary denture stage
Done In One teeth are absolutely beautiful. Everything, including their size, shape, and color, are custom designed to complement your mouth and facial features. You're going to love what you see in the mirror!
You'll be on a soft foods diet for a few months after you receive your teeth. However, after your dental implants have had adequate time to bond with your body, you'll enjoy a strong bite force that allows you to eat practically anything.
We are one of only a handful of practices throughout the U.S. that offer Done In One. If you are interested in learning how this procedure could rebuild your smile, contact us today to schedule your consultation.