How Done In One Works – Columbia, TN
Secure Your Denture with Dental Implants
A single missing tooth can create insecurities about your appearance, but if you've lost all your teeth on one or both arches, it can devastate your quality of life. To restore a patient's overall well-being, an arch of missing teeth is commonly replaced using a denture, which is held to your gum tissue using suction or adhesive. As an alternative, many people are choosing to secure their denture with dental implants in Columbia. You've heard about their benefits, but you don't want to undergo a lengthy treatment process. What if you could reinstate a complete smile in 48 hours? Now you can with Done In One. This revolutionary full-mouth reconstruction method works a bit differently than standard dental implants, so you can have a new smile quicker. Keep reading to learn more about how Done In One works from our Columbia, TN dentist and dental team.
How Does Done In One Work?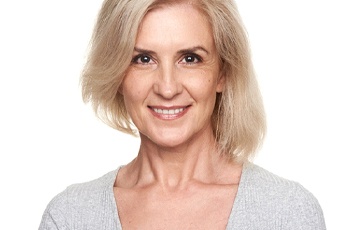 Done In One is a hybrid denture that's milled as a single component, which is supported by dental implants. The small titanium screws are surgically placed into your jawbone to serve as new roots. This stimulates your bone, encouraging new growth to allow your jaw to fuse to the posts. You'll have a stable and secure foundation for your denture, so you'll never need to worry about any slipping or irritation.
Typically, the process to rebuild your smile occurs in multiple stages, which can take several months to complete. Who has time for that? Done In One still requires the same steps; however, the entire process is performed in less than 48 hours. Don't worry, it won't compromise the success of your new smile.
When choosing the hybrid denture, your treatment will include:
Consultation
You'll meet with your dentist in Columbia to ensure Done In One is right for you. We take the time to discuss the entire process and answer any questions you have about the treatment.
Planning Your Smile
We work with you to design the aesthetics of your new smile. We'll find the perfect look for your prosthetic teeth, including the size, shape, and color.
Placing the Dental Implants
Sedation or anesthesia is used to ensure your comfort as your gum tissue is opened to expose your jawbone. Small holes are drilled into it to insert each post into a precise location.
Creating Your Smile
You'll spend the next 24 hours resting at home while your new smile is finalized.
Enjoying Your New Smile
About 48 hours after you've had your dental implants placed, your new smile is ready. You return to our dental office to attach your denture to your dental implants.
How Long Is the Recovery?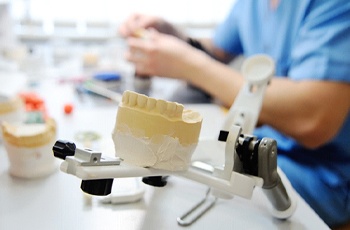 It can take several weeks to a few months for your jawbone to fuse to the posts. During this time, it is best to maintain a soft foods diet until any discomfort subsides. It's important to maintain your oral hygiene to keep your new smile infection-free while you heal.
Complete Your Smile Today!
In just 48 hours, you can replace your missing teeth using a solution that can last for a lifetime. If you're ready to enjoy the next best thing to what nature gave you, contact our dental office today to schedule your consultation.