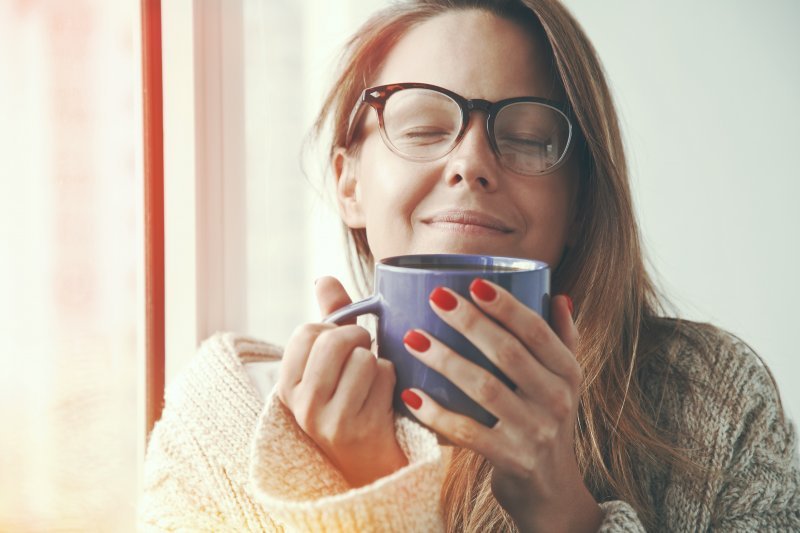 Are you a lover of coffee? Do you often wake up and brew a warm cup of joe to start your day? If so, then you've probably experienced coffee breath before. While you'll likely feel awake or less fatigued, it can feel awkward to have the lingering flavor on your tongue. And if you can still taste it, then people you talk to may be able to smell it. Keep reading to learn what causes coffee breath and how you can get rid of it in the future!
How Does Coffee Cause Bad Breath?
Although there are plenty of foods and drinks that can cause unpleasant odors to linger in your mouth, coffee is one of the prime offenders. Whether you typically enjoy an espresso or an ordinary dark roast, here's how a cup of joe can create bad breath:
Caffeine dries the mouth: Since your coffee is caffeinated, it's likely to dry out your mouth, significantly reducing your saliva production. This is essential for washing away the natural bacteria and germs in your oral cavity. Without a sufficient amount, your mouth will be at risk of accumulating food particles which can encourage bacterial growth, causing bad odors.
Milk and sugar promote bacteria growth: Many people who drink coffee also like to add some milk, creamer, and/or sugar to their cups. When bacteria feed on these protein particles, they create waste in the form of volatile sulfur compounds (VSCs), or sulfur gas. This is one of the main byproducts that cause bad breath.
Consumed after brushing: Some people like to brush (and floss) right after waking up in the morning. However, this means any food or beverages they consume afterward will remain in their mouth until the next time they clean their teeth, gums, and tongue.
Ways to Avoid Coffee Breath
Instead of giving up your favorite cup of joe, you can try practicing the following methods to prevent coffee breath:
Drink plenty of water to help wash out your mouth, especially right after drinking coffee.
Brush twice a day for two minutes, using fluoride toothpaste.
Floss at least once daily between your teeth.
Use a tongue scraper to effectively remove bacteria.
Rinse with ADA-approved, alcohol-free mouthwash frequently.
Add yogurt to your morning meal, as it has beneficial bacteria that can decrease odor-causing germs.
Visit your dentist routinely every six months for checkups and cleanings.
By maintaining your pearly whites and rinsing your mouth often, you can ensure your breath remains fresh throughout the day. You'll be able to enjoy your favorite coffee while minimizing the chances of developing smelly germs!
About the Author
Dr. Victor Beck Jr. is a graduate of the University of Tennessee and has delivered excellent oral care for over four decades. He's also a proud member of several organizations like the Tennessee Academy of General Dentistry and the American Dental Association. He provides numerous advanced treatments, including dental checkups/cleanings and periodontal therapy to maintain your oral health. If you'd like to schedule an appointment, visit his website or call 931-236-2141.