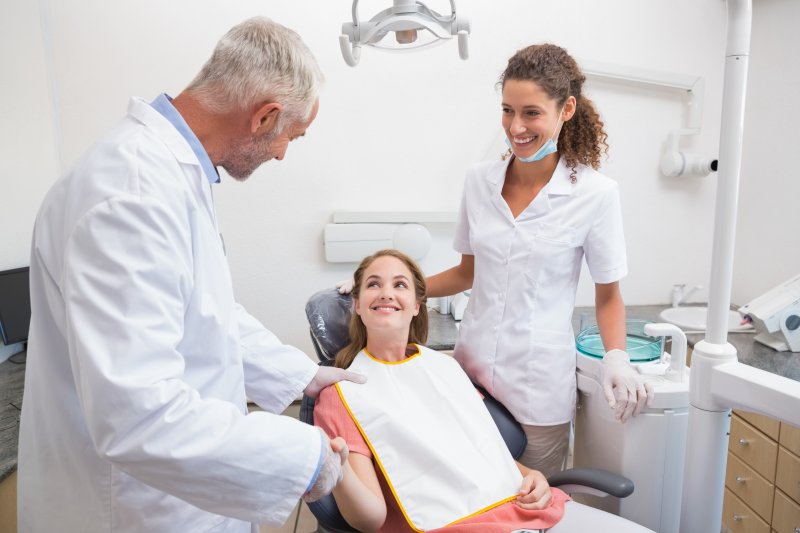 Are you unhappy with the way your smile looks? If you have one or more dental flaws you wish to conceal, then cosmetic dentistry may be the ideal solution for you. Whether it's teeth whitening or veneers, you can be sure to enjoy dazzling results with the help of your dentist. However, you might feel overwhelmed if you aren't sure what to expect from your visit with them. To help you feel more prepared, here are four questions you should ask during your cosmetic dental consultation!
#1: Am I a Good Candidate for the Treatment?
Since there are multiple procedures available for addressing various dental issues, many people can benefit from certain cosmetic treatments depending on their situation. Many of these options are complex and may require you to address issues before you begin the process. That's why your dental team will assess your oral health for any developing problems and discuss your smile goals to determine if you're eligible for the treatment you want. Even if you aren't, they can recommend the next best steps that'll suit your needs.
#2: Can I See Before & After Shots of Similar Work?
One of the best ways to know what to expect from your procedure is to check out before and after photos of previous patients. Your dentist will be more than happy to show you their work, but this will also be your chance to get an idea of what your treatment results will look like. It's especially helpful to see pictures of patients who experienced similar dental concerns as you.
#3: What Are the Benefits & Risks Involved?
Although you can expect to enjoy a variety of benefits from your cosmetic dental work, it's a good idea to ask your dentist about the risks. They'll provide you with paperwork containing information on possible side effects of your treatment, but it helps to go into detail with your team. You'll be able to learn about any common complications in-depth and discuss any concerns you might have. You should feel well-informed about your cosmetic treatment before leaving your consultation!
#4: How Much Will My Treatment Cost?
The last thing you'd want is to pay a bill you didn't expect. Depending on your chosen procedure, the price can range from a few hundred to several thousand dollars. Feel free to consult your dental team about the estimated cost, that way you know what to expect and can discuss any financing options they offer that can make your payments more manageable.
These are only a few questions to keep in mind when heading into your cosmetic dental consultation. Once you and your dentist are on the same page about your treatment plan, you'll be one step closer to showing off your new and improved pearly whites!
About the Author
Dr. Victor Beck, Jr. studied at the University of Tennessee and regularly pursues continuing education to refine his techniques and expertise. He's also a member of various groups like the American Academy of Cosmetic Dentistry and the American Dental Association. He provides a wide selection of comprehensive and high-quality treatments, including teeth whitening, dental bonding, and veneers. If you're ready to schedule a consultation, visit his website or call 931-236-2141.