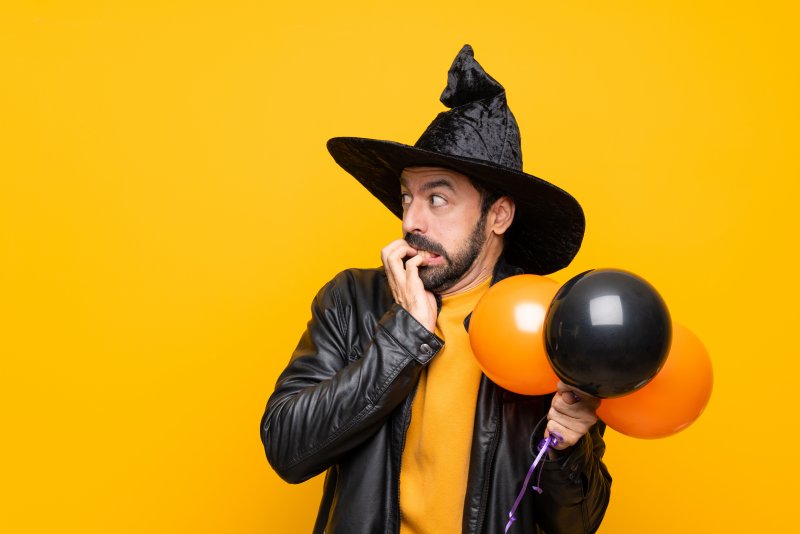 Whether it's watching late-night scary movie marathons or going through a haunted house, there are various things to be afraid of during Halloween. However, visiting your dentist for biannual checkups and cleanings should not be one of them. That said, about 36% of American experience mild to moderate dental-related anxiety, while 12% struggle with intense fear. If this sounds familiar, read on to learn some important tips on overcoming dental fear and getting the preventive care you need this spooky season!
The Importance of Conquering Dental Anxiety
From the loud noises and unfamiliar smells to a past traumatic experience, there are plenty of reasons you might feel anxious when visiting your dentist. While it's normal to be nervous when facing something new, the main issue is when your anxiety is intense enough to make you avoid a dental visit altogether. By not seeking treatment, you can end up risking decay, infections, and other dental problems to advance and worsen, resulting in damage to your oral health over time. To keep these complications from happening, the best thing to do is to take proactive measures to overcome your dental anxiety.
3 Tips to Overcome Your Fear of the Dentist
Conquering your fear of the dentist may appear like an overwhelming task at first. To simplify your goals, you should keep the following manageable steps in mind:
Find the source of the issue: The first thing you should do is identify why you feel anxious about a dental visit. Did you experience something scary as a child with your dentist? Do you fear needles? Are you trying to avoid criticism? Try to take the time to figure out the answer so that you can start working on the solution.
Feel free to consult your dentist: Your dentist is your greatest ally for your oral health, and they'll want to do everything they can to help you get the treatment you need. This means you should feel comfortable talking to them about your anxiety.
Ask about dental sedation: If you're feeling anxious about dental treatment, then ask your dentist if they offer sedation therapy. With these options, you'll be able to undergo any procedure while remaining as relaxed as possible during your appointment. Ask if you're eligible, and they'll help determine how to best approach your situation so you can have a positive experience at your dental visit.
Although dental-related anxiety may be common, it doesn't mean you can't overcome it! Speak with your dentist if it's been longer than six months since your last visit, and they'll be more than happy to help you.
About the Author
Dr. Victor Beck studied at the University of Tennessee and has been delivering outstanding care for well over four decades. He's also a member of numerous prestigious organizations such as the Academy of General Dentistry, the Maury County Dental Society, and the American Dental Association. He provides a wide range of advanced services, including sedation dentistry. If you'd like to schedule an appointment, visit his website or call 931-236-2141.