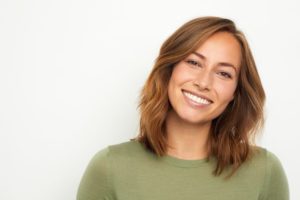 Your smile is often the first thing that people notice about you; so, if you desire a whiter and brighter smile, or if your pearly whites are compromised in some way, you might be wondering if help is available. Full mouth reconstruction in Columbia might be the answer you're searching for. This involves your dentist utilizing a variety of different procedures to help you unlock your smile's fullest potential. Here's a little more about some of the treatment options that go into this process.
Dental Crowns
Crowns are one of the most versatile treatment options available; they're tooth-shaped restorations that are placed over compromised teeth. They can protect decayed or damaged teeth from sustaining further harm in addition to restoring their natural appearance. They're also often used following root canal therapy.
Periodontal Therapy
It's not uncommon for patients with gum disease to eventually experience other oral health issues, including tooth loss. But even though gum disease is one of the most common chronic infections in the world, it can still be treated—and the earlier it's caught, the easier it is to reverse. Treatment options like scaling and root planing can be utilized to break up and remove plaque and tartar that has infiltrated your gums and tooth roots.
Dentures, Bridges, & Dental Implants
For patients with minor to severe tooth loss, restoration options including dentures, bridges, and dental implants are available to replace teeth in terms of both look and functionality. While traditional options like dentures and bridges are effective, it's worth mentioning that dental implants are considered the gold standard for tooth-restoration since they're surgically embedded into the jawbone for unparalleled stability.
Cosmetic Dentistry
Sometimes a smile can suffer from mostly aesthetic issues; for example, certain teeth might be chipped, fractured, misshapen, or discolored. Cosmetic dentistry can be used to address all of these issues, by employing options like veneers, dental bonding, and teeth whitening. With veneers, patients can change the shape, size, spacing, and color of compromised teeth. Dental bonding can be used to fill in small chips or cracks in teeth. And teeth whitening can enhance the whiteness of your smile by several shades. Simply put, cosmetic dentistry can put those final, beautiful touches on your smile that'll cause your confidence to soar!
The bottom line is that even though every smile's needs are different, full mouth reconstruction in Columbia is incredibly customizable and very capable of assisting patients with their smile goals. Ultimately, your dentist will decide what's best for your pearly whites, but there is no doubt that the end result will look fantastic.
About the Practice
The team at Beck Dental Care of Columbia is proud to serve patients and families in the area, offering a wide range of preventive, cosmetic, and restorative treatment options. Their office is home to four skilled and experienced specialists: Dr. Victor Beck Jr., Dr. Matthew Hart, Dr. Kyle Williams, and Dr. Philip Matthews. If you have any questions about the article or you'd like to schedule a visit, you can contact the practice online or over the phone for additional assistance: (931) 236-2141.