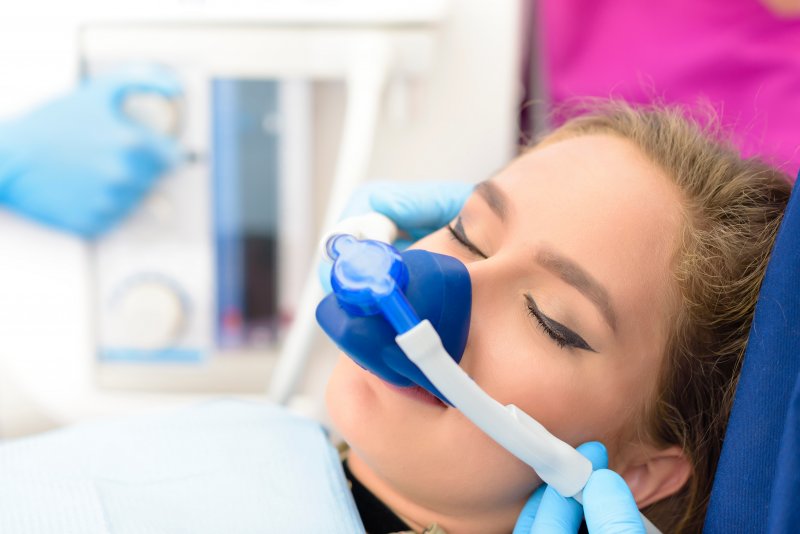 For many, teeth cleanings and other dental procedures aren't that bad. After all, such services enhance your smile's looks and health! Still, not everyone looks so calmly at dental care. Some patients view it with dread, being tempted to skip visits altogether. If you're one of them, then you might want to try sedation dentistry in the future. Your local dentist can even help you learn whether you'd qualify. To that end, here's a summary of four big signs that you're an ideal candidate for dental sedation.
You Suffer from Dental Anxieties
Of course, sedation dentistry's most obvious use is relieving dental anxiety. Adding it to your treatment will replace any fear you have with calm and relaxation.
Hard facts back up these truths. Today, roughly 9-15% of Americans avoid the dentist out of nervousness. However, dental sedatives – ranging from nitrous oxide to pills – create feelings of ease and euphoria that make procedures less frightening. Plus, they leave you conscious enough to respond to instructions.
Dentist Visits Tend to Cause You Pain
In some cases, people consider dental visits painful. Patients with sensitive gums and teeth don't want dental tools to prompt discomfort.
Fortunately, sedation can actually solve that problem. Dental sedatives, you see, slightly reduce your ability to feel pain. By filling you with more pleasant feelings, they overwhelm any aches a procedure might cause. They're thus a great alternative if local anesthetics can't numb you properly.
Your Body Gets Sensitive or Fidgety
Occasionally, patients feel overstimulated while visiting a dental practice. Certain sounds or smells put them off, or they struggle to sit still in the dentist's chair. Oral tools could also trigger a strong gag reflex, preventing standard care.
Dental sedation could take care of these overwhelming experiences for you. By calming your body and mind, it'd stop unpleasant sensations from registering. The option would also inhibit reactions like your gag reflex.
You Plan to Have a Long Procedure
Plenty of people can tolerate a smidge of pain from the dentist. Still, many fear the prolonged aches associated with a lengthy procedure. They think these feelings would be unbearable.
Sedation, though, would keep this issue from cropping up. Its sedatives not only dull pain (see above), but can also speed up your sense of time. Add in the natural calming effects, and sedation dentistry would make a long process feel much shorter.
Ultimately, almost anyone can benefit from sedation dentistry's features. That said, remember the qualities above as you consider the option for your next appointment!
About the Practice
Beck Dental Care is based in Columbia, TN. Led by Dr. Beck and his fellow dentists, our practice offers comprehensive and personalized dentistry. As such, we perform high-quality preventive, cosmetic, and restorative treatments, not to mention emergency procedures. Naturally, you can also count on us for dental sedation and even Invisalign clear aligners! For more information or to book a visit, you can reach us on our website or by phone at (217)-546-3333.